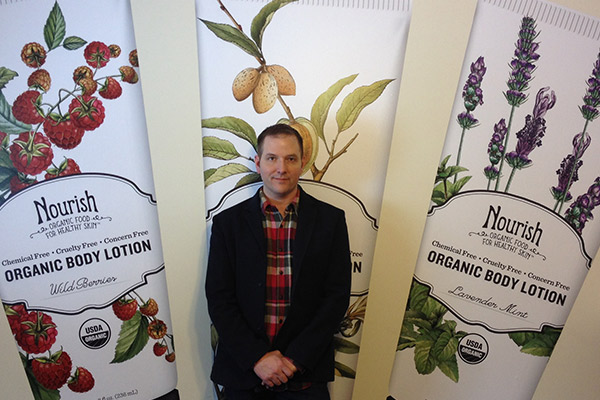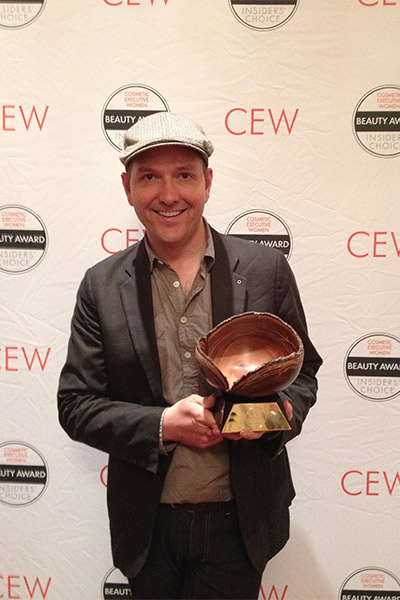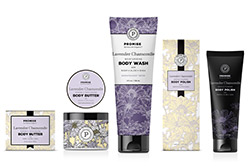 Beaver Falls is not a place that generally makes the national headlines, unless, of course, Joe Namath is in the news. Now a local organic beauty product company is drawing attention with the help of a Hollywood power couple.
In the last two years, Sensible Organics has landed the trifecta of beauty product retail — distribution in Whole Foods, Target and the QVC home shopping network. More recently, Giant Eagle and GNC began stocking the products. In January, the company raised $1.7 million from investors, including Ben Stiller and his wife Christine Taylor.
So, how did a small all-natural beauty line from western Pennsylvania catapult to national success?
In 2011, CEO Rob Robillard, a 42-year-old former L'Oreal Paris and Ben & Jerry's executive from New York City, was on the lookout for a great company in the certified organic space. When he got a tip from a friend, he knew he had found a formula for success.
Sensible Organics started out as a soap maker in 1996 called Sensibility Soaps. Founded by husband and wife Lynn and Thom Betz, the company was initially based in York, Pa., but later moved to Beaver Falls so the couple could be closer to family.
The Betzes were clearly ahead of their time, says Robillard: "The company had 400 (organic) certified formulas just sitting on the shelf."
Lynn was a pioneer in the organic space and the first woman to testify before Congress in support of the creation of the USDA Organic Seal in 2003. Sensible Organics was the first personal care manufacturer in the country to be labeled "certified organic."
Robillard purchased the company in 2011 with a small group of investors, led by the Renewal2 Social Investment Fund of Vancouver, B.C.; he was named CEO in 2012.
"This allows me to combine my love of beauty with an organic brand," says Robillard. "It's not a green wash. Not only are the products organic, they feel, act and perform just like conventional products. It was an opportunity of a lifetime."
The owners took the Nourish line, developed by the Betzes, and used custom box packaging in order to rebrand and redesign to give the packaging, what Robillard, calls a "hippy crunchiness." They also agreed to keep the prices reasonable, under $10.
Today the company employs 30 and operates two facilities for compounding, filling, packing and logistics. The top selling products are the Almond Vanilla Body Lotion, Lavender Mint Body Wash and Spiced Citrus Hand Wash.
In 2012, Whole Foods snapped up Nourish — the retailer accepts very few brands for a nationwide launch. "There's a great need for great formulations in the natural beauty space," explains Robillard. "We wanted to take the best formulas and design our own brand around it."
Unlike with food, beauty products aren't subject to U.S. government safety regulations, so the USDA organic seal helps consumers find products that contain no harmful chemicals or synthetics and are 95- to 100-percent organic. The global market for certified organic beauty products increased by 10.6 percent in 2013 and is expected to climb in the next five years, especially in the U.S., reaching $13.2 billion in 2018.
Nicki Zevola, founder and CEO of Pittsburgh company FutureDerm, agrees it's rare for a beauty product maker to stake everything on organically derived products. Many product makers, like FutureDerm, offer both organic and synthetic lines because the efficacy with synthetics is so much better.
"As a formulator and scientist, I can tell you that most natural and organic products on the market today have not yet been proven in any studies to have near the efficacy of concentrated synthetic ingredients," she says.
The Cosmetic Executive Women in NYC have been duly impressed with Sensible Organics — they put the company on their annual award list of top insider products in the beauty industry in May of 2013. Shortly thereafter, Robillard was invited to sell the line on QVC. Target launched it in October of 2013.
Christine Taylor's endorsement has also been a great boost, says Robillard. Taylor came on board in 2011, and she and her famous husband have been pushing the line in mainstream magazines like Martha Stewart Living, O Magazine and Real Simple.
"Christine Taylor wrote us a note to say she loved the products," recalls Robillard. "She's a mom; her daughter is vegan. She has this great story. We engaged her at the early stage of the business to offer the women's point of view. It's been a pretty amazing start for a small company."