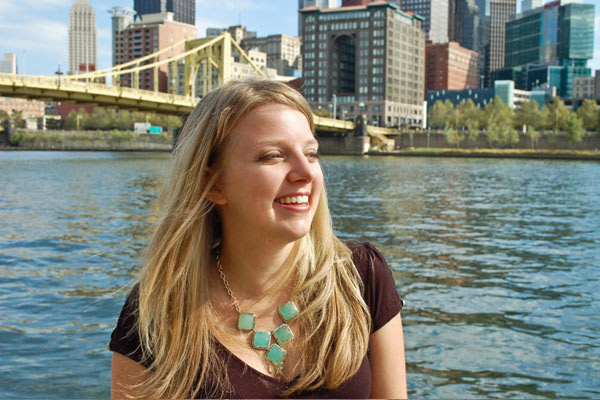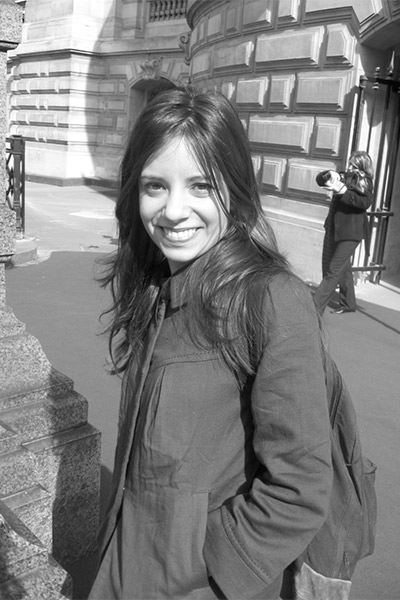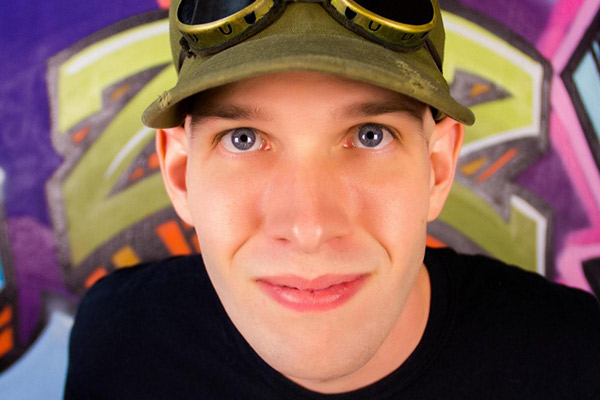 Welcome back to our roundup of Pittsburgh's most influential social media actors. Part two features a similar mix of old standbys and newbies looking to make their mark. What they have in common is a desire not only to chronicle life in Pittsburgh, but also to make it better.
Kate Stoltzfus @yinzpiration
Garfield's Kate Stoltzfus' Yinzpiration empire is many people's model of how to do Pittsburgh social media right — she runs a blog, two Twitter accounts (@katestoltzfus and @yinzpiration), Facebook and Instagram
 
What's your focus?
Interviews! My initial goal is to do 100 interviews with Pittsburghers in their 20s and 30s. I just completed my 90th interview, so I'm almost there.
 
What did you hope to do when you started?
I started the blog because I was tired of hearing about how all the young people leave Pittsburgh, yet I kept meeting people who were doing amazing things. I wanted to showcase these individuals and give them some recognition for their good work. I also wanted to meet new people.
 
What effect have you seen your social media presence have?
I've had a few people tell me the blog has helped them make the decision to move to Pittsburgh, which is super cool. And a handful of other bloggers have started interview series of their own after being inspired by Yinzpiration. This makes me so excited for them, as I know how much conducting interviews changed my life for the better.
 
What's your most Pittsburgh post?
The most essentially Pittsburgh post I've ever made was this Twitter collaboration: 57 Reasons to live in Pittsburgh.
Sue Kerr @pghlesbian24
Sue Kerr of Manchester created Pittsburgh Lesbian Correspondents with several partners; they're also on Twitter, Pinterest, Instagram and Tumblr.
 
What's your focus?
The LGBTQ community, but I also explore feminist, anti-poverty and other social justice issues. [We engage] many, many heterosexual people and became a political blog as I realized that simply talking about my daily life as an LGBTQ person was a political act.
 
What keeps you going?
The LGBTQ community does not have a single statewide right — with a slight exception of a court ruling on second-parent adoption. And most people don't realize this fact. Life as a second-class citizen is not easy and people don't always see the unfairness or lack of equality in day-to-day life. 
 
What's the most Pittsburgh thing you've ever posted?
My interview with Davon Magwood and Dan Rugh from Commonwealth Press about their "God Hates Jags" shirts.
 
What's the most Pittsburgh response you've ever gotten to a post?
Candidate for State Representative Tom Michalow responded to my post about how to address letters to same sex couples perfectly. My other choice is the response to the fundraising appeal for a local LGBTQ activist dying of cancer (she has since passed). We were trying to raise money for her final expenses and all sorts of wonderful people stepped forward, as if someone had passed a basket at a church function or around the neighborhood. That's the Pittsburgh where I grew up.
 
Quelcy T. Kogel @withthegrains
Polish Hill's Quelcy T. Kogel is With The Grains; she is also on Twitter and Pinterest.
"I had been documenting my recipes and food adventures for a while before I committed to the blogging format," says Kogel. "I spent about a year adding that collection to my site before I launched With The Grains publicly. Rather than a quiet release, I had the opportunity to launch my blog in a more celebratory way via a spot on the program Cookspeak at the Waffle Shop."
 
What's the most Pittsburgh thing you've posted?
You're not going to find Yinzer pride or Steelers tailgating ideas on With The Grains (not to knock them in any way, just not my scene), but I do write about the many Pittsburgh restaurants and dining experiences that inspire my palate. Last fall, I launched "Farm Week" on my blog to share my summer's worth of farm dinners. I feel warmer and happier just looking at some of the photos. 
 
What's your favorite Pittsburgh social media?
Steeltown Anthem and PGH Urbanist Guide.
 
Nadine Champsi @pittmommyblog
Nadine Champsi runs The Pittsburgh Mommy Blog from Aspinwall, as well as its other social media: Facebook, Twitter, Pinterest and Instagram. "I think my blog affords me the ability to creatively fulfill my two main goals," says Champsi, "exposing Pittsburgh parents to kid-friendly local resources that can help them enjoy their lives with young children and spreading the word about influential Pittsburgh mothers who have been inspired to start unique local businesses or organizations that benefit the community."
 
What did you hope to do when you started?
When I started my blog, I had recently left my residency in family medicine to stay at home with my kids. I hoped that my blog would help me meet other mothers who had similarly struggled with their work life/personal life balance.
 
What effect have you seen it have?
I've definitely heard from readers that my blog has helped them become more adventurous than they would be naturally.
 
EatPGH @eatpgh
EatPGH is the brainchild of four locals: Julia Gongaware, Laura Zorch, Sarah Sudar and Mandy McFadden; it has been served up at its website, Twitter, Pinterest, Facebook and Instagram since 2009. "We wanted to share why we thought Pittsburgh and its food was so amazing," explains Gongaware. "EatPGH has evolved over the years, having penned two best-selling books, thrown wildly successful dinner parties and food-centric events and been featured key note speakers at conferences both locally and nationally."
 
What's the most Pittsburgh thing you've posted?
The entire blog is very authentic Pittsburgh so all of it would fall into that category. Here are a few examples: Eats across Carson Street and East End(ish) food tour.  
 
Where are you headed?
Towards more events involving the amazing Pittsburgh food community. 
 
Jane Vranish CrossCurrents
Jane Vranish covers Pittsburgh dance for her own site CrossCurrents as she once did for the local press.
 
What's the most Pittsburgh thing you've ever posted?
Many of my [posts] reflect Pittsburgh in the many site-specific dance works that spotlight local treasures. Attack Theatre has periodically merged with the art community; one project interacted with outdoor art, the kind that surrounds us and we often take for granted; another "played" 10 art galleries in the course of two weeks. Recently Pearlann Porter and The Pillow Project took over the massive Carrie Furnaces in a multimedia daylong [event]. I love it when Pittsburgh dance companies think big.
 
Jason Togyer @tubecityonline
Jason Togyer has been the face of Tube City Almanac since the blogosphere first took shape.
 
What's your focus?
The McKeesport area — particularly trying to tell stories that aren't about crime, and are about people trying to make a difference and reverse decline.
 
What keeps you going?
My mill-hunky genetics. I'm too stubborn and mule-headed to know when to quit.
 
What's the most Pittsburgh thing you've ever posted?
Well … we figured out some clues to PittGirl's identity back in 2007.
 
What's the most Pittsburgh response you've ever received?
Our video of Terry Lee's return to McKeesport after 20-plus years has now been viewed nearly 14,000 times. With Terry's recent untimely death, it's become very poignant to me, and also kind of sad.
 
Where are you headed?
We just launched a podcast in combination with McKeesport radio station WEDO (810 AM), which is kind of like a very old medium (AM radio) interfacing with a very new one. I would love to grow that, and I would love to bring more volunteers on board, especially young people and people of color, who have a passion for storytelling, but I haven't been very successful.
 
What's been your favorite visual post?
It's hard to be more essentially Pittsburgh than polka dancing, pierogies and low-budget, do-it-yourself TV, like we had last August and hope to do again this August, but with better quality video.
 
John Chamberlin @yajagoff
John Chamberlin has been ending all his posts — on Facebook, Twitter and Instagram — with "Ya Jagoff" since the January 1, 2011 Penguins Winter Classic.
 
What keeps you going?
I ask myself the same thing when I'm up at 2 a.m. completing a blog post for the next day about a topical subject. It's just been fun. I have received quite a few emails from ex-pats who say I help them stay in touch with what is going on in their hometown. That's pretty cool.
 
What's the most Pittsburgh response you've ever gotten to a post?
Some make comments in Pittsburghese. But the most "Pittsburgh" response I had was the day I posted a question, "Who has the best Pizza?" The comments went on for days… Pittsburghers are very passionate about defending their neighborhood pizza place.
 
What's your favorite Pittsburgh social media? 
I hope to be a downtown-dweller someday soon. So I live in Pittsburgh vicariously through Michael Pellas and Yinzster and then I read the PghSports Forum and the Pens Initiative. I also absolutely love the Instagram pics by Justin Roach.
 
If you missed part one last week, check it out here.