Lee Batzel, a native of the Pocono Mountain area near Scranton, learned welding from his father at the tender age of 10. Throughout the rest of his childhood and teen years, he helped with his dad's part-time business, making decorative wrought-iron railings for homes and commercial buildings.
He became fascinated with metal working and manufacturing, and that interest never faded even as he found a career as a corporate safety manager for A&P in Montvale, N.J.
After leaving the corporate world, he founded Galaxy Brushes in June 2002. Having found a niche providing patented Pencil Brushes for cleaning oil and gas pipes, his company is thriving, serving customers throughout the world, including Aramco and ExxonMobil.
What inspired you to found Galaxy Brushes?
I decided to start a business where my decisions would influence what happened, instead of trying to make the ideas of someone above me work. How well I did would depend on whether I was right or wrong.
As I was commuting out of the Scranton area, I heard a lot of negative things about our area, but I knew we had a really good workforce here. I wanted to work for myself and provide jobs for local people. I've always believed you can manufacture in the U.S. and make money at it.
How did you get started?
There was a company in the area that made power brushes — it was a private labeler. They sold to other brush companies to complete their lines. It was purchased and closed, leaving a void in the industry. We decided to jump into that void. 
We started as a power brush manufacturer, making the same kind of brushes that Weiler does. We designed machines and manufactured them ourselves, and used them to make the power brushes for other brush companies. We purchased the building in 2002; we are still there.
We did this for about four or five years, but it was highly competitive and a lot of similar companies had outsourced to China. It was difficult to compete with them.
We found a niche in the energy market with pig brushes, and developed and patented a brush that works better on the pigs. We started marketing it as a cleaning brush for pipelines. [Cleaning pipelines is called "pigging"; the cleaner is a big cylinder, short and round, that squeals when it goes down the pipeline.]
The brush we developed for the pig cleans better — instead of using thin flat wire it uses round wire, and the way we make it, it stays together better. It gets into the pits in the pipes more effectively. Some companies made a similar brush, but it would fall apart. Ours were better for the required inspections.
How often do the pipes have to be cleaned?
A lot of stuff comes out of the earth with the gas or oil, and the amount varies in different parts of the world. The gas lines in Northeastern Pennsylvania are among the cleanest in the world, so they don't have to be cleaned as often — maybe only every five years, as the law requires as a minimum for inspections.
There are parts of the world where they have to be cleaned every week. With oil, there's a wax that comes out with it, which cools and hardens, clogging the pipelines. There are also microbes that come out with the oil that attach themselves to the pipe and eat through it.
Did you take advantage of any resources in getting your company off the ground?
Ben Franklin Technology Partners of Northeastern PA was a great help to us in getting started — we wouldn't have been able to do it without them. They supplied funding that helped us write the business plan; they provided working capital to get our equipment up and running; and they've continued to support us to this day with advice and help. Ken Okrepkie (BFTP/NEP's regional manager for the Pocono NE Region) is on my advisory board.
We also have gotten help from the Northeastern Pennsylvania Industrial Resource Center, which provided funding and manufacturing help, and from the Northeastern Pennsylvania Alliance in Pittston, which helped with financing.
How has Galaxy Brushes grown?
We currently have 16 employees. We're in quite a growth spurt right now. We sell in 16 different countries; 49 percent of our sales are exports and the rest are sold domestically.
We sell to Saudi Aramco, the world's largest oil company; we sell in the North Sea area of Europe, Egypt, United Arab Emirates, Cameroon, Brazil, Venezuela, Mexico and Malaysia.
The gas and oil boom in the U.S. has left a shortage of pipelines — the pipelines are at capacity. Most of our U.S. customers are in Texas and Oklahoma, but we also sell to other places. We have about 60 to 70 customers.
Most of our sales now are to companies that clean the pipelines. ExxonMobile specifies that they have to use our brushes. Once that happened, it grew. It made marketing much easier.
What has been the biggest challenge so far?
First, financing for manufacturing companies is difficult. It's something that banks try to stay away from, because of the reputation manufacturing companies have for failing. But with the help of the economic development organizations, especially Ben Franklin, we were able to overcome that.
Second, we were delivering a new product into a very big industry. It's hard to get companies like BP or ExxonMobile to listen — especially for a small company — when you come and say, "Hey, I've got something better than what you've been using for decades."
It's like turning a very big ship — it took a long time. We talked a lot and went to a lot of shows and talked to a lot of people from large companies who attended. Once we got people to try our brushes, we knew we'd get the sale.
What's next for Galaxy?
We picked up four major customers this year. Our plans are to continue to expand. There are other opportunities in the cleaning area that we're going to pursue, using our good name to carry over into those products.
Once we expand, there are two more lines of brushes we want to add. Then we're going to go into things that complement the pigging — fabrication work on washers and retrievers. We'll keep expanding into other metal and manufacturing opportunities.
At some point, we expect to move into a better facility, but we'll stay in Northeastern PA.
Writer: Susan L. Pena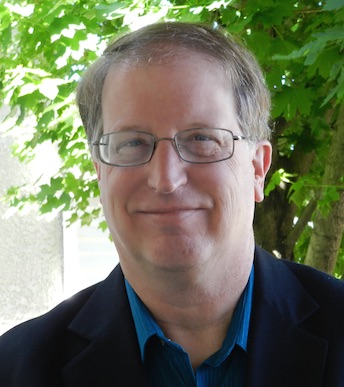 ---
↑

Top