Patients with end-stage renal disease who are on dialysis have a life-threatening problem: The access sites — for withdrawing blood from their bodies, filtering it through the dialysis machine and returning the clean blood to them — are limited in number and fail 50 to 60 percent of the time.
Adam Dakin and his co-founders, Michael Dugery and Jodi Akin, started Bioconnect Systems in early 2007 to address this problem. The company has developed a device called Optiflow™, which reduced the failure rate of access sites for dialysis significantly in more than 100 patients in three studies done outside the United States.
Now the company has initiated a U.S. pivotal study of Optiflow, seeking 510(k) clearance from the FDA. If all goes well, the device will be launched in the U.S. in late 2015.
What inspired you to start Bioconnect Systems?
I've been working with medical devices since I got out of school [the Wharton School for a B.S. and UCLA for an MBA]. I started out as an orthopedic sales representative for Kirschner Medical in Philadelphia. I went to grad school to become a venture capitalist…but I really preferred being in the operating room, shoulder-to-shoulder with surgeons, developing new products and optimizing them, and seeing how they impact patients.
Since grad school, I've been focused almost exclusively on early-stage, venture-backed medical technology companies (including being president and CEO of X-SITE Medical from 1998 to 2004, when it was acquired by Datascope).
In 2004, I had the idea to create a medical-device incubator in the Philadelphia region. I partnered with a former senior executive from Johnson & Johnson, and we created an incubator called VascuLab Technologies. Within that incubator we created three companies; Bioconnect is one of them.
How does your device work?
Patients on dialysis require routine access to their blood — we refer to this as vascular access. Without viable access, the patient cannot be dialyzed, and death is certain.
This surgically created access is referred to as an arteriovenous fistula (an artery and vein are connected, bypassing the capillaries). Needles can then be placed into that vein; one to take the blood out and one to return the filtered blood to the patient.
But it turns out that arteries and veins don't like being connected to each other, so from the moment that the surgical procedure is completed, the body is trying to shut that connection down. A vein is not intended to be exposed to the high pressure and high flow of an artery. That sets off a process of clotting, inflammation and thrombosis, which explains why the failure rates are so high for this procedure.
Patients have a maximum of four good access sites in the wrists and elbows. Once these sites are gone, the patient is at high risk. The only other option is a transplant. Patients sometimes die because they have run out of access sites.
This is why we refer to access as the Achilles heel of hemodialysis.
Our device is a small (3 or 4 mm) mechanical construct placed between the artery and the vein — instead of the traditional method, which is sutures, which depend very heavily on the surgeon's skill and the patient's healing response. Our device standardizes the procedure, so you the result is exactly the same every single time.
We have spent a lot of time doing computational flow modeling to figure out exactly the right geometry for that connection; we found out that a 60-degree angle is the right one. And we figured out the right size and shape of the connection — the Optiflow yields a more natural flow path from the artery to the vein, which does not change over time.
Where are you in the development process?
In our three studies, we generated a usable access site without the need for additional intervention in approximately 70 percent of patients. That data gave us enough enthusiasm and encouragement to proceed with a U.S. pivotal trial. We just started enrolling patients for a clinical study for FDA clearance in 10 sites around the country.
We are cautiously optimistic that the product will come to market by the end of 2015.
What resources have you taken advantage of to get your company off the ground?
Ben Franklin Technology Partners of Southeastern PA have been very supportive of the company. They participated not in our seed round, but in subsequent rounds of financing. We got $500,000 of investment capital from Ben Franklin, which was tremendously helpful.
MentorTech Ventures and Robin Hood Ventures, both from Philadelphia, also participated and have added value as investors.
What has been the biggest challenge so far?
All medical device companies face the same sort of challenges. Getting the companies financed is very difficult. We were fortunate — we have two top-tier venture funds as investors. But in the current environment, access to capital is a constant concern.
The other challenge is optimizing the design characteristics of the product. In a regulated business, the cycles of design changes are a lot slower than in other businesses. Everything has to be exhaustively tested and validated. You want to move faster than you're able to.
Have you received interest from physicians and dialysis clinics?
Absolutely, and in fact we have also gotten interest from patients. Patients are knowledgeable enough to know that access is their lifeline. They have to do everything they can to preserve their present and future options.
On the cost side, if you have end-stage renal disease, the government will eventually pay for your care. It's the only disease state that has guaranteed government coverage.
Clinicians go to great lengths to keep the access sites working, and that means a lot of patients undergo a lot of interventions, such as angioplasty.
End-stage renal disease now costs the government over $20 billion each year. The CMS spends over $1 billion a year just on access care for dialysis patients. The World Health Organization calls end-stage renal disease an epidemic because hypertension, obesity and diabetes, all precursors of end-stage renal disease, are growing at alarmingly fast rates.
What's the big differentiator for your product?
Our approach addresses a key cause of failures and also makes the procedure easier for the surgeon. Our technology is protected by eight issued and several pending patents. We have very strong intellectual property. So far the feedback from surgeons in the U.S. has been extremely positive. To have complete control over something that was perceived to be uncontrollable — and to get the exact same results every time — is something surgeons really like.
Writer: Susan L. Peña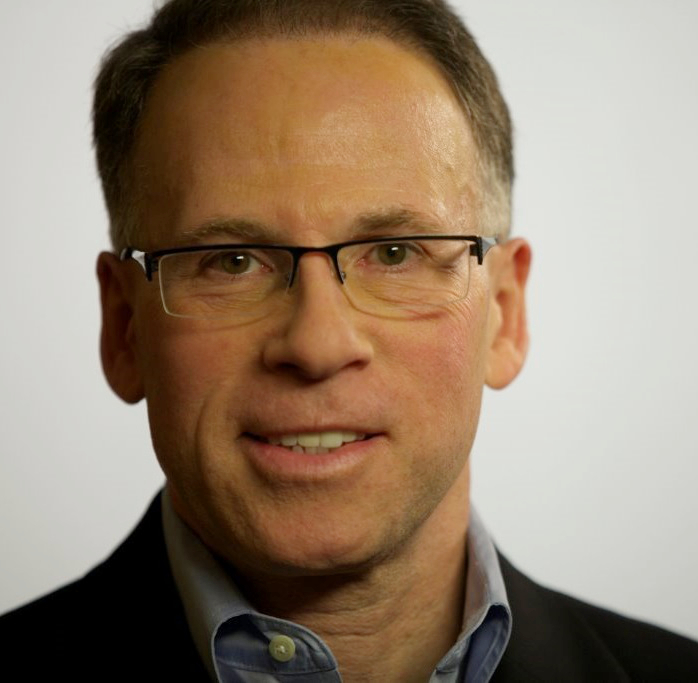 ---
↑

Top