Reef aquariums, with their colorful corals and exotic fish, are beautiful and fascinating enough to attract an enthusiastic group of hobbyists. Three Lehigh University engineering students, all fish lovers, launched EcoTech Marine while still undergraduates.
Starting with their patented VorTech propeller pump, they turned an unlikely business idea into a successful company that helps reef aquarium owners create and maintain their ecosystems in the most convenient way possible — they can even control the equipment from their mobile devices.
EcoTech Marine began in 2003 and is now is a $14 million company with customers all over the world.
What inspired you to start EcoTech Marine?
To start, it was a hobby. My business partners, Tim Marks and Justin Lawyer, were friends in high school. They were building a product in their basement — a Kalkwasser reactor (a device that maintains the proper calcium levels in the water) — and selling it to their friends online.
I met Tim at Lehigh University where I majored in material science and engineering. I was into aquariums growing up, but it wasn't until I met him in my fraternity that we actually started looking at doing things together.
In 2003, I officially became part of the company. They (Marks and Lawyer) had come up with the name before that. We became three equal partners, and we worked on a new version of the Kalkwasser reactor, which we never actually produced.
After that, Tim and I had a chance to go to graduate school at Lehigh. Tim was a teaching assistant and I was a research assistant. At the same time, we were working on EcoTech Marine. That's when we worked on the VorTech pump that you see on our website today. In 2006, we made the MP40 (the first of three designs).
What is unique about the VorTech pump?
It's magnetically coupled to the aquarium box, so the motor is on the outside of the tank and the propeller is on the inside. It uses two magnets to transfer the torque, so it's different from all the other pumps on the market.
The advantage is less mechanism inside the aquarium; it takes up less real estate in the tank and it's controllable with your iPhone or other mobile device.
What other products do you make?
The next stage was creating the Radion LED lighting unit with controllable lighting. You can also control the color with your smart phone.
How has the company grown?
In our first year, we had revenue of $10,000; in 2013 our revenue was $14 million. We now have 52 employees, 20 of them in assembly and the rest are office support, engineers and programmers.
We rent a 36,000-square-foot building in the Lehigh Valley Industrial Park III near the airport in Allentown, with offices in Bethlehem as well.
We have customers in every first-world country. We have over 40 distributors worldwide, and are in over 600 stores in the United States.
What was your biggest challenge in starting your business?
We assemble most of our products in-house; we do all the circuit-board assembly, and all of our components are specifically designed by us.
We started figuring out how to make things, how to solve the quality issues. The first 300 products we created failed — all of them. In that effort, we learned a lot and made a lot of progress… Luckily, we have been able to learn those lessons without the missteps being so dramatic that we had to go out of business.
What resources did you take advantage of in growing EcoTech Marine?
Ben Franklin Technology Partners of Northeastern Pennsylvania have been really helpful to us since 2006, with resources, getting in touch with experts who understand different aspects of business, marketing, finance. They helped three engineers create something that was sustainable, that nobody thought we could do. They still support us by helping us pay for developing our computer system and our materials requirement planning.
We were also helped by the City of Bethlehem; by Lehigh University through its Integrated Product Development Program, the Small Business Development Center, and Enterprise Systems Center; the Manufacturers Resource Center; the SBA; the Lehigh Valley Economic Development Corporation; the Keystone Innovation Zone and the National Collegiate Inventors and Innovators Alliance through its Lemelson Foundation grants.
What's the big differentiator for your company?
Within the aquarium industry, we're able to bring a high-tech knowledge to the customer at a good value. However, we need to continue to innovate. What we have done has really allowed people to keep their aquariums more simply and do it with less stress, headaches and problems. Our ultimate goal is to make interfacing with these devices much easier and help people be successful at keeping aquariums in their houses.
What's next for EcoTech Marine?
We're planning to move into the horticulture market as well, so we have made some strategic alliances in that area. We'll be making LED lights to grow plants indoors, or in a greenhouse environment as supplemental lighting. This is becoming a burgeoning industry all over the world. Indoor growing of plants is becoming more and more popular; it's a huge market. We know the market, because there are a lot of players who try to cross-sell into the aquarium industry. What's needed to grow corals is the same as what's needed to grow plants — just a little bit different spectrum. We're in a good place to cross-develop there.
Writer: Susan L. Pena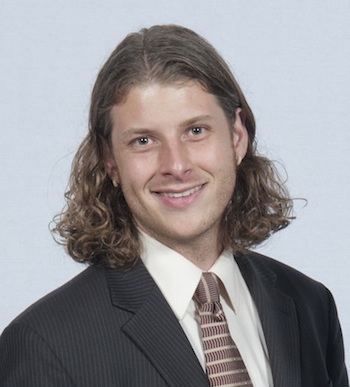 http://www.ecotechmarine.com/
1349 Lynn Ave. Bethlehem, PA 18015
---
↑

Top