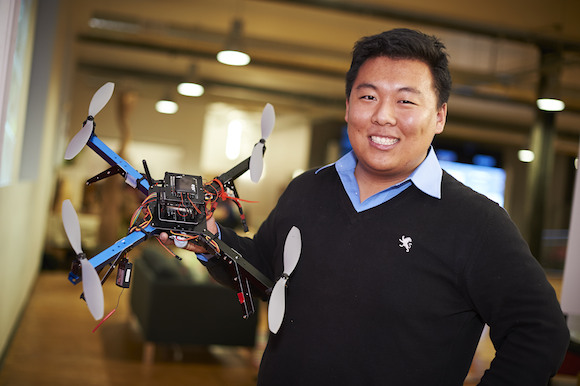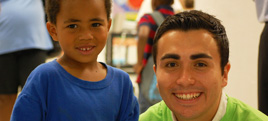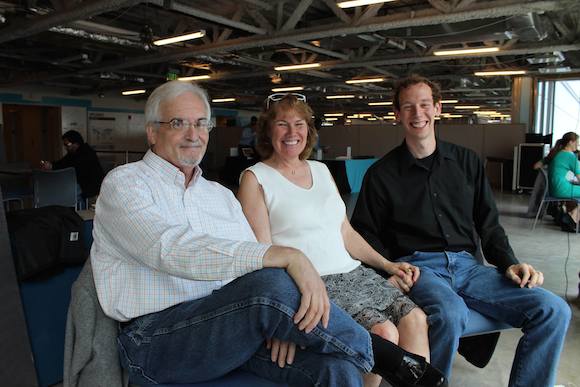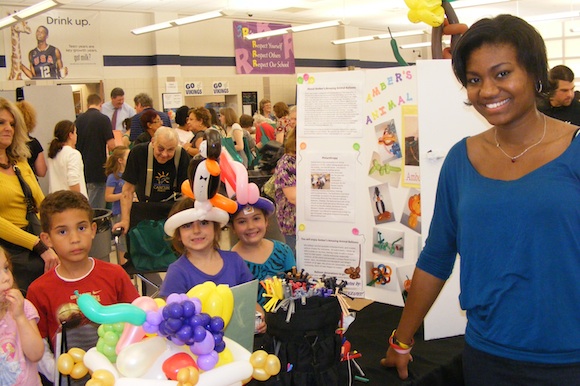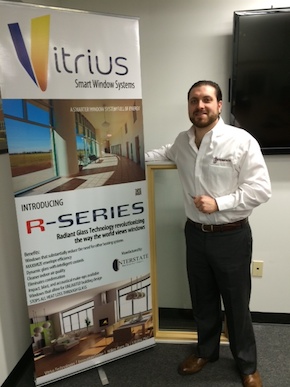 As Pennsylvania continues to cultivate an environment rich with resources for startups, there's no better time to be an entrepreneur. From cafés and consulting firms to spas and Internet companies, hundreds of new businesses are opening their doors each year in the Keystone State.
But for some intrepid founders, launching a profitable company is simply not enough — these entrepreneurs are creating business plans that focus not only on making a financial impact, but a social or environmental one, as well.
The following five innovators are as diverse as their companies, but they all share one thing in common: a desire to be agents of change.
Rethinking Summer Vacation
Alejandro Gac-Artigas, CEO and founder of Springboard Collaborative
Philadelphia
Teacher turned entrepreneur Alejandro Gac-Artigas leads a Philadelphia-based nonprofit that is changing the way students are reading and learning. Five years ago, while working with Teach for America in North Philly, Gac-Artigas noticed the severe reading loss his students suffered from when they returned to school after summer vacation.
"I've always had a strong desire to solve problems," says the 25-year-old Harvard graduate. "While research is well formed around summer reading loss, nobody could answer me why this was happening among low-income children but not those from high income families."
Recognizing it as symptom of a deeper problem, Gac-Artigas believed the answer was to get parents more involved in the classroom. He founded Springboard Collaborative in 2011 to provide families with weekly summer reading workshops and training programs, as well as incentives such as books and Android tablets. 
"After one pilot program with approximately 42 kids and their families, we had 94 percent attendance," he explains. "Not only did those kids avoid the three month regression, they were actually six months ahead."
 
By training parents and teachers to collaborate, Springboard puts students on a trajectory that closes the reading achievement gap by 4th grade. This summer, thanks to a contract with the Philadelphia School District, Springboard will reach approximately 1,800 students across 20 schools in two cities.
Gac-Artigas has already been honored as "one of the world's best emerging social innovators" by Echoing Green, a leading impact investor that selected 20 startups from 3,500 global applicants. He was also named one of Forbes' 30 under 30 and chosen as one of two national recipients of support from the Claneil Emerging Leaders Fund.
"The best part about being an entrepreneur is having the ability to partake in the empowerment of families who haven't often felt heard or capable in the process of educating their kids," says Gac-Artigas. Self described as a "man on a mission," he says that in five years he plans to have Springboard in multiple cities with expanded service offerings, financial stability and additional employees.
Saving Ink and the Environment
Jonathan Miller, CEO and co-founder of Dimples
Ashville
In 2009, feeling the pinch of the recession on the field inspection business he started with his mother, Jonathan Miller decided to save money by using less ink when printing documents. 
Taking matters into his own hands, he created Dimples, a software that produces unique perforation overlays (or 'dimples') for fonts, curbing the use of expensive printer ink while causing the printed text to appear whole to the human eye.
"We are literally squeezing the ink out of text while preserving its legibility," explains Miller. "While most companies first see the money they can save from our product, it makes us feel good to know we are saving them money while also reducing the harmful effects that inks and toners have on the environment."
Through a partnership with Saint Francis University in Loretto (Millers' Alma mater), Dimples is installed on 3,000 campus computers and already leading to impressive results. By using 30 percent less ink than a typical font at common sizes, Dimples saves the school approximately $7 on ink per ream of paper. At $14.99 per license, Dimples pays for itself by the time it has printed its second ream.
Millers also hopes to serve the print industry, including newspaper and periodical publishers. He is currently field testing with a major Pennsylvania daily newspaper, which could be the first "domino to fall" (as he puts it) in getting more publishers on board.
  
"Our goal is to help publishers reduce the line item expense of printing as they work to find that middle ground that emphasizes the strength of digital media while also benefiting from the preservation of hard copies," says Miller.
Primarily self-funded, the company currently has sales in the United States, the United Kingdom and Spain, thanks to its international language support feature. 
Relatively new to entrepreneurship, Miller leads a team of three (including his mother) in reaching out to the community for support and mentorship. Looking to the future, the company's main goal is to make money and reinvest in future generations. 
"Personally I want to be giving," says Miller. "It's helped me to have role models and to have others challenge me to keep going and I want to make sure younger generations feel empowered to do what they feel in their gut." 
Spreading Cheer with Animal Balloons
Amber Liggett, founder and CEO or Amber's Amazing Animal Balloons
Beaver County
A balloon artist by the age of nine, Amber Liggett of Beaver County has spent the nine years since building a hobby into a successful entertainment company.
The 18-year-old CEO of Amber's Amazing Animal Balloons caught on quickly when it came to entrepreneurship. In addition to learning how to create a business plan and invest profits back into her business, she developed bookkeeping and marketing skills, and expanded her business to include additional services. With a desire to inspire others, she also regularly speaks to youth and fellow entrepreneurs locally and nationally. 
"My biggest piece of advice to other aspiring young entrepreneurs is to find a mentor who will be there to help and motivate you," says Liggett. "It's also important to always stay positive and know that you can achieve anything that you put your mind to."
As a testament to her business achievements and dedication to the community, Liggett has been recognized with countless awards and honors, including the 2012 Beaver County Rising Star Award Winner, 2012 Black Enterprise Magazine's Teenpreneur of the Year award and The Root's 2013 Young Futurist. Last fall she also received an honor from the Josh Gibson Foundation for her outstanding contributions to the community in the field of business. 
"Giving back to the community is extremely important to me because without the community's support I wouldn't be a business owner," says Liggett, who also regularly instructs at the Community College of Beaver County's summer autism camp. "Participating in charity events and supporting other causes is a great way to pay it forward."
This fall, she plans to pursue her interest in meteorology at Millersville University Honors College. In addition to pursuing a double major in Meteorology and Oceanography and a minor in math, she plans on taking her business on the road to Lancaster County.
"One of the things I love most about being an entrepreneur is the flexibility it offers," she explains. "Because of that, I have the opportunity to gain more exposure and help more people while still going to school."
While she admits to not having it all mapped out yet, she says her five- to 10-year plan is to have more people working for her, and to offer franchising opportunities.
Pioneering Smart Windows
Patrick Son, CEO and founder of Vitrius Technologies
Wilkes-Barre
The great-grandson of the founder of Interstate Window & Door, a Pittston-based window manufacturer, 29-year-old Patrick Son grew up around windows. But it wasn't until five years ago that he actually got involved in the window industry.
"I was working in investment banking when my uncle asked me if I wanted to come work for the family business," recalls Son. "I haven't looked back since."
After familiarizing himself with products and trends at Interstate, Son had a vision to create a cutting-edge smart window and decided to venture out on his own. Today, as CEO and Founder of Vitrius Technologies in Wilkes-Barre, he leads a small team, producing windows that generate heat, while also increasing the overall energy efficiency of the building.
Having embraced industry trends towards environmentally-friendly products, Son feels good helping businesses save money on energy costs while also helping them to become more sustainable.
And he didn't completely leave the family business — a big factor in his company's success was being able to partner with Interstate to manufacturer his window designs.
"A lot of people don't realize what goes into making a window," explains Son. "Designing the window is one part of the process. If we didn't have a company to turn it into a product, it would have been a lot harder to make a go of it."
Son also credits Ben Franklin Technology Partners of Northeastern PA with providing office space at The Innovation Center @ Wilkes-Barre, along with funding and guidance.
"Without those things in our corner, it would have been very difficult for a young tech company to get off the ground," he says.
Flying Robots that Preserve and Protect
Dick Zhang, CEO of Identified Technologies
Pittsburgh and Philadelphia
A year and a half ago, Dick Zhang planned to pursue a career in financial services. But then, while enrolled in the University of Pennsylvania's mechanical engineering program, he decided to enter a robotics competition with classmate Andy Wu. They won first place for their flying robot, and Zhang suddenly found himself in an whirlwind of product development, fundraising and launching a company.
"It's been a fun ride," says the 20-year-old Zhang who serves as CEO of Identified Technologies. With offices in Philadelphia and Pittsburgh, the company produces a system of flying robots used to collect data in dangerous or physically impossible environments.
While learning to run a company has been mostly trial by fire, Zhang has been lucky to have support from AlphaLab Gear, a hardware and robotics startup accelerator located in Pittsburgh (and an offshoot of Innovation Work's AlphaLab).
While original plans called for the flying robots to be used in military functions, the company has since focused on targeting the oil and gas, agriculture and construction industries. 
"Our technology has broad applications to industries wherever aerial sensing is needed," says Zhang. "This includes helping farmers detect diseases over vast crops sites, inspecting hard-to-reach infrastructure for insurance or construction companies, or scanning expansive pipelines for leaks." 
The company is currently working with Williams, an energy infrastructure provider, and Mascaro Construction out of Pittsburgh.
As a business owner, one of the things Zhang is most proud of is being able to deliver environmental preserving and protecting capabilities through Identified's services, helping organizations operate safely and more cleanly.
"If you have an idea that you're passionate about, my advice is just go for it," he says. "There are a million reasons to say no, avoid taking risks, and avoid all the uncertainty, but you'll be pleasantly surprised by the amazing people you meet and skills you learn along the way. One thing I know for sure is that after having this experience, it will be a hard sell to go back to financial services."
KARREN JOHNSON is a freelance writer and stay-at-home mom with more than 15 years experience covering topics ranging from business and healthcare to parenting and education.