With experience based on two decades of employment with Roche Diagnostics, Adrienne Choma and Salvatore J. Salamone knew that tests to measure blood levels were used to administer drugs related to epilepsy, heart patients, organ transplants and many others. But there were no blood level tests for chemotherapy drugs.
They founded Saladax Biomedical Inc. in 2004 to provide those tests, and now the use of their MyCare tests for three chemo drugs is spreading, not only in the United States, but globally.
Studies on the administration of chemotherapy to cancer patients have shown that most recipients are either under- or over-dosed. They've also shown that keeping the dosage in the appropriate range by monitoring blood levels helps patients live longer and reduces serious toxicities.
Saladax Biomedical, located in the Ben Franklin Tech Ventures on the Lehigh University campus in Bethlehem, now employs 43 people and is getting ready to launch nine more tests.
What inspired you to found Saladax Biomedical?
My partner Sal had the idea of applying the technology he worked on at Roche to chemotherapy. These are simple blood tests that measure the level of drugs in the bloodstream. Our tests for chemotherapy drugs give the doctor the information he needs to individualize and target the dose for the patient.
The way they have been calculating dosages is based on a mathematical formula that only takes into account the patient's height and weight. There's a lot of variability from one patient to another — even of similar height and weight — as much as tenfold. That means one patient could have 10 times more or less drug in the blood system as another.
The doctor may know if you're overdosed, because he'll see the side effects. But if you're underdosed, there's no way to know that. What's even scarier, in the drug that we did our first test for, 5-FU (5-fluorouracil), a study showed that 67 percent of patients were being underdosed and another 18 percent were overdosed, so only 15 percent got the right dose.
Sal comes from a long line of family that has suffered and passed away from cancer. He has had personal experience with the heartbreak and suffering the families go through. So, he was particularly interested in oncology, and we saw this as an unmet medical need when we did research on it. It made sense to us.
In 2004, we quit our jobs and started the company.
Why hasn't this been done before?
I can't give a definitive answer, but it used to be that chemo drugs were given as a bolus injection (five to 20 minutes). To measure the drug levels in that short window of time wouldn't be practical — you have to take eight samples at specific intervals.
But now (since the early 1980s) most chemo regimens require continuous infusion. 5-FU patients are typically on the pump for two days.
The other factor is that tests weren't developed for this. When the change in infusion times happened, the diagnostic industry started focusing all their resources and investments on genetics. That's why we think it happened.
Did you take advantage of any resources in getting the company off the ground?
Sal and I both lived in New Jersey (he now has a home in Bethlehem; I still live in Hoboken), so our natural inclination was to start the company in New Jersey. But a business contact of ours from Pennsylvania took us to Ben Franklin Technology Partners of Northeastern PA and the Pennsylvania Life Science Greenhouse, and before we could get a call back from anyone in New Jersey, we were embraced with open arms and all kinds of support.
Ben Franklin gave us a lab immediately and got us started, and they have been absolutely wonderful to us. We couldn't have been luckier. They also provided investment dollars, as did Life Science Greenhouse. Without them, we would have had a really rough start.
How has your company grown?
We have started a CLIA-certified laboratory service company that offers testing services around the country for three of our tests — for 5-FU, Paclitaxel and Docetaxel. We'll be launching the fourth one, for Gleevec, this summer. We have an additional nine in the pipeline, all covered by patents.
In the United States, we're offering the MyCare Tests exclusively through our organization. We have a distribution partner in China — Fosun, the largest privately owned conglomerate there. We'll be launching the first test in China in the third quarter of this year.
We also have a distribution partner in Japan, where they have been going through regulatory approval for two years; we'll launch there at the end of the year. In Europe, we have distributors and minor resources of our own to sell the products.
In the beginning, we hired one person, another colleague from Roche, who is still with us. We grew to five employees the first year, and now we have about 43.
We have hundreds of doctors doing the testing in the United States, and a handful of clients in Europe. We are undertaking a lot of clinical trials to expand the data to support the value proposition.
We also have a side venture, a cutting-edge test for Alzheimers, which was developed in conjunction with Bristol-Myers Squibb. It tests the protein biomarkers five to seven years before symptoms appear. This test is almost complete.
What has been the biggest challenge so far?
Some doctors are early adopters, but in the field of oncology, everything is evidence-based. Generating clinical data is expensive and it takes a long time, and it's not typically what diagnostic companies have had to do in the past. Meeting the request for data cost-effectively is the biggest challenge we face.
What is the big differentiator for your company?
No one else has these products. The competition is inertia.
What's next for Saladax Biomedical?
We have nine more tests to launch, and we have to generate clinical data for those. China is our biggest market opportunity. We take the cheaper, older generic drugs and make them work a lot better. That's a great proposition for the developing world. We're getting ready to launch there.
Our goal is to become the standard of care in chemotherapy dosing.
Writer: Susan L. Pena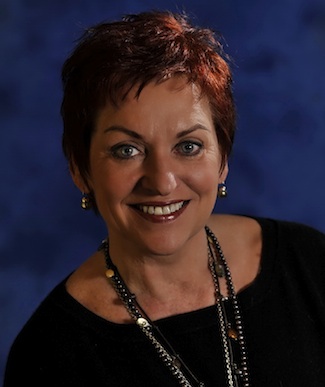 http://www.saladax.com/
116 Research Drive Bethlehem, Pennsylvania 18015
---