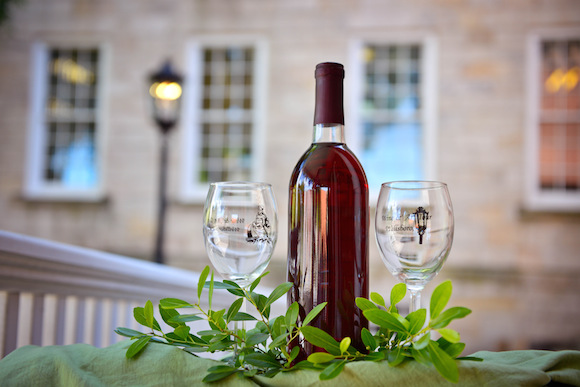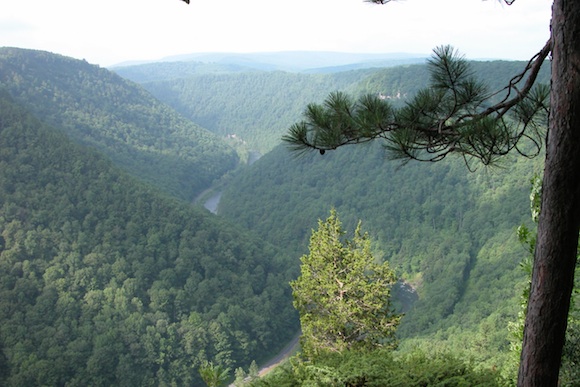 Located in north-central Pennsylvania's Tioga County, Wellsboro has long been a locus of regional energy — from festivals, concerts, theater and the arts to the hustle and bustle of its historic downtown, complete with charming gas-lit lampposts. Incorporated as a borough in 1830, Wellsboro is also home to the Pennsylvania Grand Canyon, one of the region's top vacation destinations, offering breathtaking views and numerous outdoor activities, from hiking and biking to hunting and fishing.
Several years ago, during the rush to develop the Marcellus Shale Formation, which stretches from New York to West Virginia, it seemed as though it was the natural gas industry putting the rural town on the map instead.
But according to Julie VanNess, executive director of the Wellsboro Chamber of Commerce, Wellsboro is far from being a boomtown.
"Did we experience an increase in business from the Marcellus Shale industry? Yes," she says. "Did it make or break our town. Definitely not. There have been lot of changes and new things taking place in Wellsboro, but that's been thanks to a strong community of businesses and residents who take great pride in seeing our town remain vibrant."
Culture works
Maintaining its appeal as a tourist destination is essential to Wellsboro's future — and that means diversifying.
Downtown businesses have joined forces to create the Wellsboro Wine and Art Tour, which celebrated its third year in mid-September. The event features wine tastings and hors d'oeuvres, and showcases some of the area's finest artisans at more than 10 businesses, including the Wellsboro Diner, Garrisons Men's Shop and The Wired Rooster, a contemporary coffee shop and one of the newer additions to downtown.
Also included in the tour is the two-year-old Deane Center for the Performing Arts. Thanks to a $1 million gift by long-time residents Harold and Iva Deane — and donations from more than 100 additional residents and business owners — the center opened its doors in 2012.
"Located in what had been an old furniture business on Main Street, the remodeled building has become an anchor to downtown," says Kevin Connelly, the center's executive director. "In addition to the Black Box Theater, the center features numerous rooms used for everything from tap dance and music lessons to bridal showers to conferences."
Gearing up to start its second full season in October, the center aims to showcase more local talent, exposing them to a wider audience.
Feeding the community
For Brad Goodwin, who was born and raised in Wellsboro, making the town a permanent location for his food truck, Red Skillet, was an easy decision.
"From the beginning, I've received so much encouragement from residents, businesses and local leaders," says Goodwin, who has brought a contemporary flair to the town with his locally-sourced, scratch-made menu. While catering mostly to the local lunch crowd, Red Skillet — Wellsboro's top rated 'restaurant' on TripAdvisor — also gets its share of tourists.
Having lived in cities like Philadelphia and Lancaster, Goodwin also brought some new concepts, such as First Fridays, which he helped launch this spring along with the Wired Rooster manager Cameron Clemens. With the slogan, "A Gathering of Community," the monthly event is family oriented and features activities ranging from scavenger hunts to sidewalk chalk contests to free face painting.
"It has become an opportunity for locals to come out and enjoy their town, which is something our tourists especially enjoy seeing," says Goodwin, who often hears comments from out of town folk about how impressed they are to see so much going on downtown and so many people out and about.
It's been nearly 10 years since Wellsboro resident Chris Kozuhowski bought the Wellsboro House, which had been condemned and slated to be torn down. Since then he has found his own niche in the business community by restoring the iconic building once frequented by Theodore Roosevelt, and reopening it as The Wellsboro House Restaurant and Brewery.
In addition to bringing in national musical acts, the restaurant partners with breweries from around the country to do tap takeovers. Kozuhowski also has plans to expand his on-site brewing operation to a 12-barrel system and distribute within Pennsylvania.
From locals coming in — which accounts for 85 percent of his business — to vacationers dropping by, the restaurant has became known for its laid-back atmosphere. According to Gregg Martuccio, a resident of Wellsboro for eight years, the brewpub offers something unique that even some bigger towns don't have. It also promotes a strong sense of community.
"It's like Cheers," he insists. "You know when you come in you're going to see friends, family or neighbors, and you're guaranteed to get a hug from someone."
Running wild
Leading another trend in Wellsboro is Travis Twoey, president of the Tyoga Running Club. Before moving to Wellsboro in 2001, he had no idea all it had to offer.
"I found great beauty in the Pennsylvania Grand Canyon and surrounding area," recalls Twoey. Inspired to introduce others in the running world to Wellsboro, he founded two racing events: the Pine Creek Challenge, which recently took place, and the Green Monster Trail Challenge coming up on October 12.
"These events have brought in hundreds of runners from more than 20 states and have been great for downtown Wellsboro," he explains. "Most runners bring friends and family along with them and make a weekend out of it."
Twoey feels fortunate to have received so much support from local businesses in promoting his races. In turn, he purchases all of his race supplies locally, from t-shirts and food to signage, stickers and pamphlets.
Traditional values
Even with all the new events and activities creating buzz, Wellsboro still takes pride in its traditions, including The Laurel Festival, which will celebrate its 74th anniversary this coming June, and the Dickens of a Christmas event, held the first Saturday in December for the past 30 years.
With Wellsboro's tourism industry being strongest between May and October, Dickens of a Christmas provides an off-season boost. The Deane Center has also strategically scheduled its season to begin in October in order to provide activities for residents and guests throughout the winter.
And while new businesses are popping up in Wellsboro, many have called it home for 50 years or more. In fact, Dunham's Department Store, which has been around for more than a century, is one of the few family-owned-and-operated stores of its kind left in the country. Founded in 1921, The Arcadia Movie Theater was completely renovated in 1996 while still preserving the classic look of an old-time cinema. And then there's The Penn Wells Hotel: Built in 1869, it was restored in the 1920s and recently expanded to include The Lodge, which sits two blocks down.
"It's our events, our businesses, our community spirit, our rich heritage and our small-town charm that defines us as a town," says VanNess. "Those are the things that put Wellsboro on the map."
KARREN JOHNSON is a freelance writer and stay-at-home mom with more than 15 years experience covering topics ranging from business and healthcare to parenting and education.