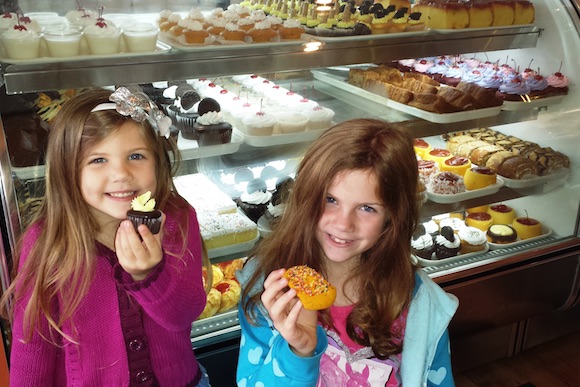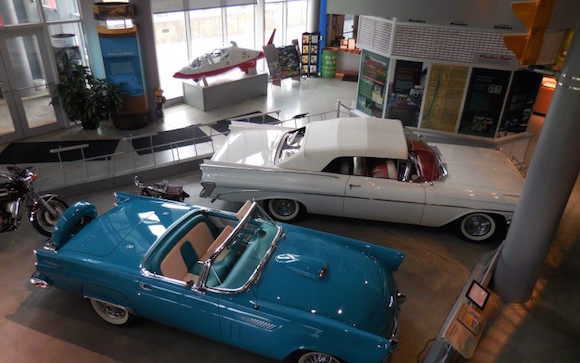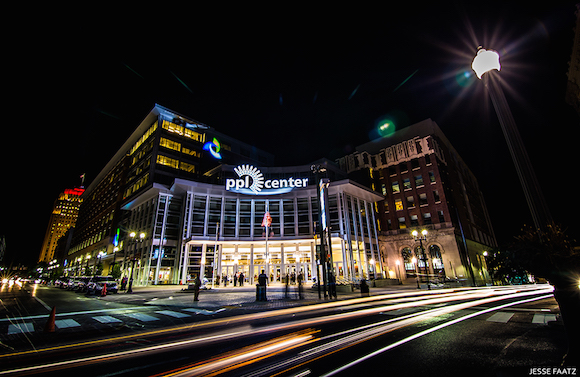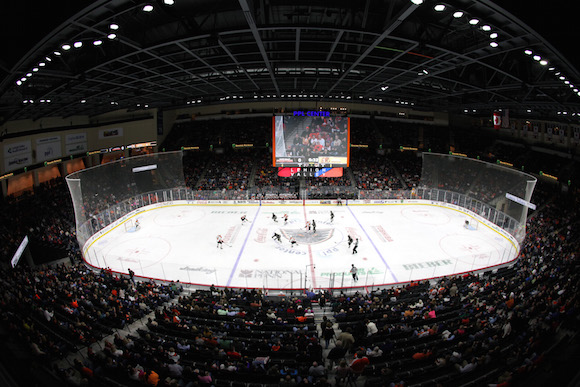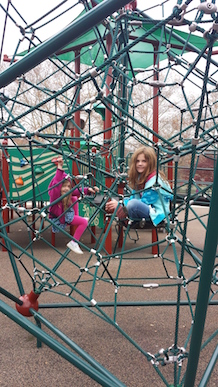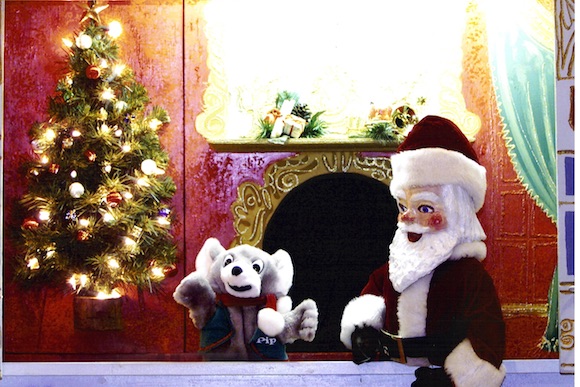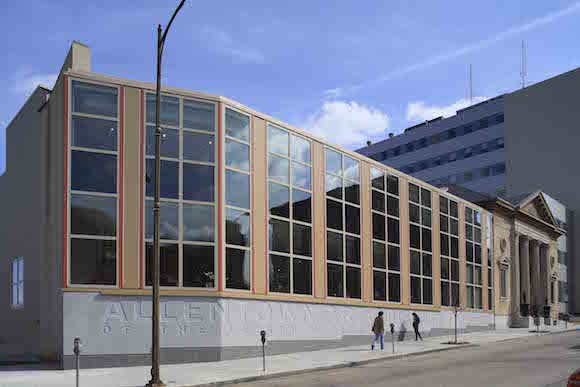 The closest I've ever been to Downtown Allentown was a trip to Dorney Park and Wildwater Kingdom. Like most people who visit the park, I didn't realize there was so much more to see and do downtown.
Despite being Pennsylvania's third largest city, Allentown's downtown core hasn't been viewed as a family destination in quite some time — not since the 1960s when it was home to Hess's, one of the most popular department stores in the nation. But then came urban sprawl, which caused businesses to close or move to the suburbs, leaving downtown stagnant in terms of growth, struggling financially, and viewed as deserted and unsafe. 
"But that has all changed," says Mayor Ed Pawlowski, who has dedicated his three terms in office to building a better Allentown. With a billion dollars in new development projects planned or underway in every section of the city, Pawlowski couldn't be happier. "Our downtown is a place people want to be again."
The surge of investment began in 2008 with the construction of Coca-Cola Park, the Iron Pigs' $50 million baseball stadium, and continues with the development of the PPL Center, home to the Philadelphia Flyers' minor league team, the Phantoms. The heart of Allentown seems to be beating strong again — in fact, it was recently named one of Fortune Magazine's "5 Cities With Up-and-Coming Downtowns."
So, when I had the opportunity to plan a family day trip somewhere new, I voted for Allentown, hoping to find out for myself what all the buzz was about. 
"The vibe on the street is completely different," insists Chris Potash, manager of marketing and public relations at the Allentown Art Museum. As a founding member of the Downtown Allentown Arts Group, the museum has contributed significantly to the vision of the city as a thriving, dynamic environment. "There's a renewed interest among Lehigh Valley residents to experience downtown, an excitement that is obviously spreading to the surrounding communities and beyond." 
"Downtown Allentown is fast becoming the place to be for families and people of all ages," adds Miriam Huertas, senior vice president of Allentown Initiatives with the Greater Lehigh Valley Chamber of Commerce. "There really is something to do almost any night of the week."
Needless to say, my family did not leave Allentown disappointed. My only complaint was that we didn't make a weekend out of it, which we plan to do next time. 
My best advice for visitors is to keep in mind that the city is in the midst of revitalization — which means it's not finished. There is still quite a bit of construction to navigate. Bringing along a map of downtown featuring parking tips and places that are off the beaten path was key for us. 
The following is a list of places we enjoyed most (plus a few we wanted to see but ran out of time for), as well as some hints and holiday happenings to make planning an upcoming trip to Downtown Allentown even easier.
Pit Stop
Whether your car ride to Allentown is one hour or five, the kids will be ready to stretch their legs, and America on Wheels makes the perfect pit stop. With 48,000 square feet of exhibit space, the museum will get your family moving. Get up close and personal with a variety of historic vehicles, from a 1915 Model T roadster to one of only four replicas of Pee Wee Herman's bicycle. 
Kids will especially enjoy sitting in the driver's seat of a mini-Indy race car, and love the interactive exhibits, including a Mack Truck driving simulator. Afterwards, enjoy a '50s soda fountain vibe at the museum's Hubcap Café which serves ice cream cones, milk shakes and soda floats, and features a real juke box and vintage telephone booth.
Good to Know: Hours of operation for the museum, café and visitor center fluctuate throughout the year, so double check the website before your visit.
Mark Your Calendar: The museum's Holiday Train Exhibit and seasonal programming — including a marionette puppet show, ice cream demonstration and storyteller — take place November 28 through January 3; kids 12 and under are free.
Puck Palace
A family trip to downtown Allentown won't be complete without cheering on the Phantoms at the PPL Center, their new state-of-the art rink in the heart of downtown. With room for more than 8,500 fans, the venue features all sorts of bells and whistles, including an open concourse (so hungry visitors won't miss any of the action).
Kids will love the "Fanboni," which can hold up to 10 people for intermission rink rides while the real Zambonis do their work. In addition to housing the Phantoms, the PPL center will host more than 140 events per year, ranging from live concerts, family shows and figure skating to youth sports, high school and collegiate events, conferences and graduations.
Good to Know: Beginning in December and running until at least March, families visiting downtown can enjoy a special treat: a free, public ice rink in front of the PPL center.
Mark Your Calendar: Enjoy your family's favorite Disney moments at Disney On Ice's Worlds of Fantasy, coming to the PPL Center January 7 through 11. And Monster Jam rumbles into the center March 13 through 15.
Tasty Tradition
Headed to a Phantom's hockey game? There's no better place to get geared up for the big game than Chickie's and Pete's, located at the PPL Center. Voted ESPN's #1 Sports Bar on the East Coast (not to mention a favorite of the Mayor's), the restaurant chain is synonymous with Philly sports — considering the Phantoms' ties to the Flyers, it's a match made in heaven. If you've never had Chickie's and Pete's infamous (litigious) Crabfries®, now's your chance! If you're bringing along a big group, there's also a private room available.
Good to Know: There is no kids' menu, so be prepared to order for them from the regular menu, which includes favorites like pizza and chicken tenders. 
Sleep Tight
To get the most out of your visit to Allentown, staying overnight is a must. Families now have two hotels in the heart of the city to choose from. Providing accommodations to visitors since 1981, the Holiday Inn Allentown Center City offers 224 renovated guest rooms, a heated indoor pool, fitness center, game room and its restaurant Manifesto (which also just got a facelift). Plus, it's conveniently located within walking distance of the PPL center, the Allentown Art Museum and the Allentown Symphony Hall. 
Scheduled to open this winter, the Renaissance by Marriott Allentown, a high-end luxury hotel, has begun taking reservations for early 2015. Located adjacent to the PPL Center, the hotel will incorporate remnants of the city's historic Dime Bank Building into its entrance.
Pastry Perfection
If you're looking to score a few bonus points with the family, be sure to drop by Luna's Bakery — great for breakfast on the run. Tucked away on Linden Street between 11th and 12th streets, it may be small, but it's packed with hundreds of made-from-scratch breads, donuts, cakes and decadent sweets. 
Be prepared to wait in line — it's a local favorite. The bakery's authentic delicacies such as fresh pan de sabao (sweet fresh baked bread) and pan de soda (soda bread) bring a little taste of Puerto Rico to Allentown. Comments on their Facebook page include, "Their carrot cake is to die for," "I want one of everything," and "The Flancocho (a layer of cake on the bottom and flan on the top covered in caramel) is addictive and exquisite." 
Good to Know: Driving down Linden Street (which is one way), the bakery is on the left. If you're not paying attention, you'll miss it and have to drive around the block. Meter parking is available on either side of the street. 
Weird Science
Designed to make the principles of science fun through hands-on exhibits, the Da Vinci Science Center is as exciting for adults as it is for kids. Located on the outskirts of Downtown (close to Dorney Park), the nationally-recognized science center features two floors of exhibits ranging from an ocean touch tank to a life-sized Mack Truck cab to a weather station where kids can see themselves on TV predicting the next big storm. Save some time for the Curiosity Shop which sells science-themed games, toys and books.
Mark Your Calendar: Appearing at Da Vinci now through January 19 is "Be the Dinosaur: Life in the Cretaceous," a stunning high-tech exhibit that uses video games to take kids inside dinosaurs' prehistoric world. Visitors can also touch life-sized reconstructions of dinosaur fossils and dig for dino bones. 
Good to Know: The center offers a Hurricane Simulator ($2) and a GyroSphere ($4), so come prepared with small bills. With lots of school groups visiting the center, the best times for families are weekdays after 2 p.m. and weekends.
Room to Run
No matter what time of year you visit Allentown with your family, Destination Playground at Cedar Beach Park is a great place for a little fresh air. Covering 19,000 square feet, the playground is one of the largest in the region and features equipment for children of all ages and abilities — from rock walls, monkey bars and swings to interactive electronic stations, unique see-saws and a giant climbing web. Parents will like the fact that the park boasts bathrooms, a pavilion and safety features, including a rubberized floor to soften falls and a fence surrounding the entire playground. Whether taking Hamilton Street out of downtown or back into the city, the park is easy to access by turning onto Ott Street. 
Big Drama
If there's time to squeeze a visit in to Allentown's West End Theater District, it will be well worth it. Enjoy everything from specialty boutiques to salons to restaurants. 
Experience the sights, sounds and smells of the local foodshed at the Fairgrounds Farmers Market. With more than 65 merchants selling produce, deli items, baked goods, seafood, wine, gourmet coffee, candy, snacks, flowers and more, there's something for everyone. (Just check to see if it's open first.) 
The Theater District also hosts some of Allentown's largest events, such as the Great Allentown Fair, the St. Patrick's Parade and West End Oktoberfest.
Mark Your Calendar: Located within the Theater District, the Civic Theater of Allentown will be celebrating its 25th anniversary production of A Christmas Carol December 5-20.
History Lesson
Standing outside Zion's Liberty Bell Church and Museum, it's hard to imagine how much history is packed behind its red doors. You'd also never guess how hard it will be to get your kids to leave once they walk inside.
In addition to a range of Revolutionary War and Colonial America exhibits dating back to 1769 — when Allentown's own liberty bell was cast — the museum is host to an exact replica copy of the more famous Liberty Bell…that you can ring! The church protected that original Liberty Bell from British occupation (along with the chimes from Philadelphia's Christ Church) in 1777.
Appearing on the National Register of Historic Places, the site was also used as a refuge during Indian raids, a Revolutionary War hospital and a gathering place for the reading of the Declaration of Independence.
Mark Your Calendar: From November 28 through January 3, the museum performs the holiday puppet show, "The Mouse Before Christmas," sharing the story of Pip the Mouse, who made his first performance at Hess's Department Store in Allentown in 1962.
On Tap
Enjoy a relaxing and delicious meal out at Fegley's Brew Works, an award-winning restaurant and brewery housed inside the historic Harold's Furniture Building on West Hamilton Street. The restaurant offers "Brunch at the Brewery" on Sundays from 11 a.m. to 4 p.m. Come hungry because the menu includes everything from ham and cheese omelets and chocolate pancakes to Mimosas and Blood Marys. Kids menus and crayons are also available. Located right next door to Brew Works is Fegley's Burrito Works and Fegley's Coffee Works.
Mark Your Calendars: Fegley's Brew Works Craft Beer Festival 2014, taking place on December 6 (that's this weekend), will feature 50+ craft beers from dozens of craft breweries. Not exactly kid-friendly, but a great excuse to enjoy an adults-only weekend away in Downtown Allentown.
Work of Art
Last, but certainly not least on the agenda is a visit to the Allentown Art Museum. With a mission to engage, inform and inspire art lovers of all ages, especially children, the museum takes pride in broadening visitors' understanding and awareness of art from around the world. Current exhibits include photography detailing the opening of the nearby PPL Center and American Pop Art. 
Playing its own role in the town's revitalization, the museum recently underwent a major renovation and expansion, which included the addition of gallery and classroom space, additional off-street visitor parking, an expanded museum store and the addition of the Museum Café overlooking the Arts Park. The Café's menu includes a variety of sandwiches, paninis, salads, soups and desserts.
Good to Know: Admission is free on Sundays and also includes "Artful Afternoon," where families can experience hands-on art making, puzzles, books and fun packs that will encourage them to look even closer at the museum's collections.
KARREN JOHNSON is a freelance writer and stay-at-home mom with more than 15 years experience covering topics ranging from business and healthcare to parenting and education.