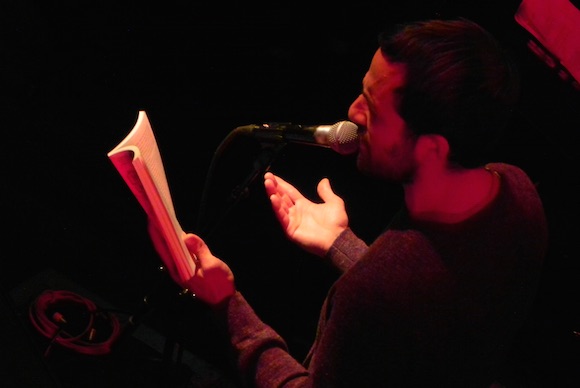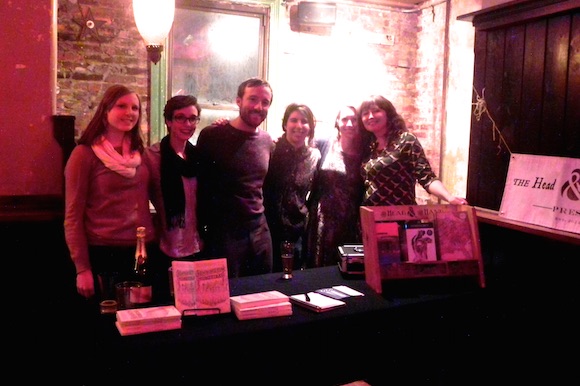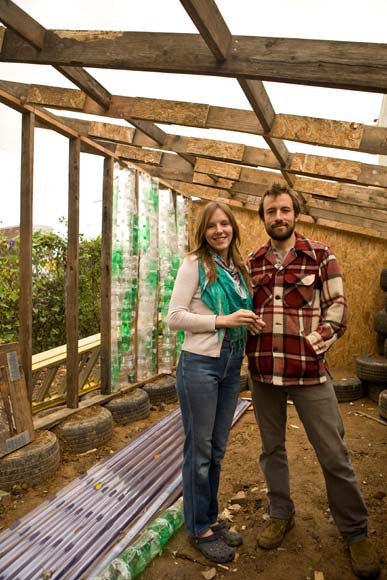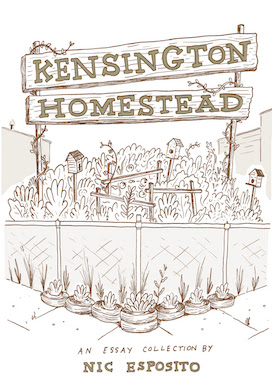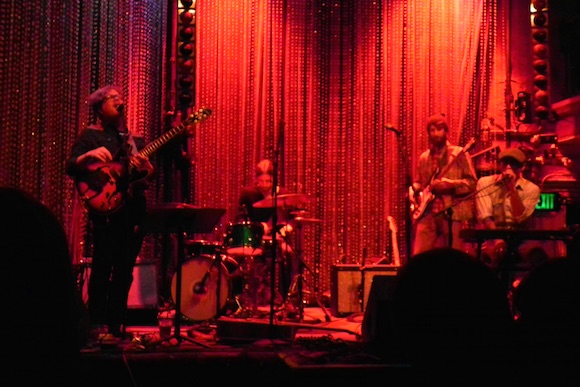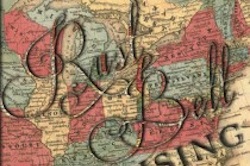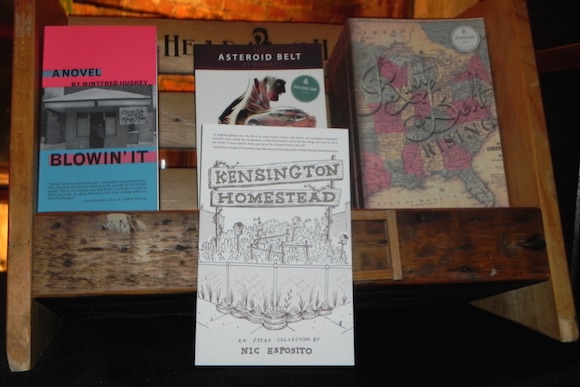 After completing his first book in 2011, Nic Esposito needed a way to publish it. The noted urban farming advocate lived in West Philadelphia at the time, a neighborhood of artists and community-oriented people steeped in a strong DIY ethic.
So, after researching the local publishing landscape, Esposito published Seeds of Discent himself.
"Although I certainly have respect for academic instruction and a reverence for the celebrated history of publishing in this country, I didn't want to wait to get an MFA or the attention of an agent or a bigger house," he explains. "I wanted to get my words and my stories out there to this incredibly talented and supportive creative community in Philly."
Subsequently, in 2012, the Rowan grad founded The Head & The Hand (H&H) Press to showcase both his own work and the work of other writers from across the city. Since then, the indie press has outgrown his house and moved into a community space on Frankford Avenue in Fishtown, complete with room for writers to work.
So far H&H has released seven books, including Esposito's. They host readings and events, and employ novel distribution techniques such as selling chapbooks in vending machines — you can pick up some of their output at Elixr Coffee Roasters in Center City starting in January, and another machine is being installed at the Science Leadership Academy at 22nd and Arch.
More recently, a week before Thanksgiving, Esposito took to the stage at Johnny Brenda's. The occasion was the release of Kensington Homestead, his second book. The Head & The Hand House Band also performed.
The book is a collection of 14 narrative essays based on strange happenings at the Emerald Street Farm, the urban homestead and community farm he runs with his wife Elisa in Kensington.
"I have to admit that urban farming is kind of just the underlying context to the essays," he says. "Of course I want people to learn something about urban farming, but the book is really about the neighborhood, the characters that live here, and having the once in a lifetime opportunity to be entrenched in a neighborhood that is at the precipice of such transformation." 
Esposito says the essays were crafted for the ear, with performance in mind.
"When things stop being absurd is when you're in danger," he asserts from the stage before launching into one of the peculiar tales.
Pressing Forward
"I didn't find where I fit in — in a literary sense," recalls Esposito in an interview at H&H the day after the party. The headquarters features a large community workspace, with desks separated by small walls like at a library; Esposito's office is in the back.
"We wanted to create a literary publishing house that works with people often considered outliers in the publishing world," he continues. "This means people who don't have MFAs or who aren't tapped into the major scenes in New York or San Francisco. We think Philly has a lot of great voices and some of those voices spend their days working in an office or out on a construction site. We want to find those voices and get them out to our readers."
Staff members came onboard through chance meetings; at the show of a local band; through a friend. Everyone who approached Esposito said the same thing: They wanted in.
Editorial director Linda Gallant-Moore has been friends with Esposito for years. Her first job after college was in the publicity department at Princeton University Press, then she worked at This Old House magazine. She was living in Fishtown when H&H was founded.
According to Gallant-Moore, it's hard to describe the kind of writers they're looking to publish, aside from someone with a "distinctive voice, grounded in experience." 
Those are traits found in Fishtown writer Wint Huskey. His novel Blowin' It, released this year, is the story of an underemployed, half in love twenty-something on a road trip from Philly to the southwest.
"He really thought deeply about what this character was going through," says Gallant-Moore.
Another local writer who found what he needed at H&H was Fishtown resident Patrick McNeal, a social worker with a degree in English. When H&H first launched its community workspace campaign, it provided McNeal, 28, the discipline he needed to work.
"I was able to find the space in which to write and develop one of my favorite pieces," he recalls.
Unfortunately, he has since moved to West Philadelphia and is farther from the press, which means he writes less.
Part of H&H's mission is to foster creativity and literally exploration — every Wednesday night the coworking space is open to anyone.
After writing for a few hours, writers often talk shop over beers. There is a sense of camaraderie — of filling in a missing spot that no one noticed was there in the first place.
"Philly has a small, but really strong, well-connected and emerging writing scene," says Esposito. "That includes organizations like APIARY Magazine or Gigantic Sequins that provide publishing opportunities, and bigger houses like Quirk Books that put Philly on the national publishing map. We wanted to find our place among those organizations where we could focus on literature and get it out to as many readers as possible."
A Growing Thing
The Head & The Hand started as a for-profit entity, rooted in investments from family and friends, but they are restructuring into a non-profit model. This will allow staff to apply for different grants, with the aim of growing the press, publishing more work and reaching a wider scope of readers.
That involves attending book events, establishing a presence and further developing the brand. For example, the weekend after Thanksgiving during Small Business Saturday, Esposito and Gallant-Moore set up shop at Spiral Bookcase in Manayunk.
All of this grew out of that original volume — a book that Esposito wanted to see out in the world. 
"With Seeds of Discent, I was really trying to use the narrative as a vehicle for the thoughts and philosophies I wanted to get on the page," he explains. "But with Kensington Homestead, I just wanted to tell stories and allow the reader to make his or her own judgements and connections. I also wanted to have a lot of fun with the writing, which I hope comes through with the humorous tone or the essay titles that borrow lines from the likes of W.C. Fields and The Wu-Tang Clan." 
As for why he wants to publish books in a market flooded with eBooks and tablets, "There's just something that happens when you read a book."