Fragrance Manufacturing Inc. (FMI), a company that does contract manufacturing, bottling and packaging of products that are shipped all over the world, found a niche in its early years: doing short-run bottling for small companies specializing in botanicals.
Founded in 1992, FMI has grown from a two-person startup to an employer of 41, with plans to double its revenues in the next five years.
Kevin Rhodes, a 1982 graduate of Lafayette College with a degree in chemical engineering, worked for Procter & Gamble for 10 years before launching his own enterprise. The knowledge he gained running P&G's soap manufacturing plant on Staten Island and their fragrance plant in Avenel, N.J., gave him a head start. His love of manufacturing kept him from quitting when the going got tough.
Now FMI is no longer the "short run specialist." It manufactures thousands of containers a year of personal-care products, over-the-counter products such as sunscreen, perfumes, home-care items and pet-care products for a growing list of companies.
What inspired you to found FMI?
P&G decided to shut down the Staten Island plant — which was their third-oldest plant, built in 1903 — because they felt it was no longer effective. My last year with them was at a plant in Avenel, N.J., that makes fragrances for their products. My responsibility was to run that plant while we trained new workers and managers.
At the end of the assignment, they offered me a transfer to one of three other plants. But I had always wanted to do something on my own, so I took a small severance package.
How did you get started?
I was living in New Jersey at the time and thought I'd start the business there. But there was a loan pool in Pennsylvania with several banks, and I came to them and made a presentation, and they accepted my application for a small loan. I used it to help with cash flow, rent a space and buy some equipment.
It took me about two months to get everything in place to incorporate the company. I opened the doors of our first facility on August 15, 1992 on Line Street in Easton's south side. We rented 10,000 square feet of space in the old Craft Rug Mills building (it's now Weyerbacher Brewing Company). Our business plan was built on the supposition that sooner or later, P&G would shut down their Avenel perfume facility, and that they would outsource that. We'd be positioned to do that for them.
I'm happy to say that, 22 years later, that facility is still going strong (laughs).
I started by myself and then hired a retired quality control technician from P&G named Jack. He was part-time. As we got [accounts}, we went into the warehouse and mixed and unloaded trucks and did everything.
We started out trying to provide contract manufacturing and repackaging services to the industrial fragrance industry. We pounded on a lot of doors, and finally a company based in India called Jindal Dye Intermediate gave us our first order to unload trucks of menthol crystals and store them. There were problems with the crystals melting in the heat; we would unload 400 50-pound drums of menthol in the summer, and segregate the good from the bad and try to chop up and salvage the bad.
The company is still a minor customer of ours.
For the first two or three years, we reprocessed menthol and transferred other raw materials from overseas from drums to larger "tote tanks" to deliver to the flavor and fragrance industry in New Jersey.
How did you get the company off the ground?
We were hobbling along with maybe three or four employees. I was beginning to get the idea that I was never going to land the big piece of business that I thought we could.
In 1995, someone I knew told me there was a woman in New Jersey who was looking for help filling some bottles. They put me in touch with Sally [Malanga] and she said she had a massage oil product with four different fragrances, 1,000 bottles each, and she couldn't find a contract manufacturer to fill them, because her order was too small and would always get pushed back and come in too late.
I told her I could mix the materials, but had no equipment to fill the bottles. She asked if I could do it by hand; I said I could, but it would be expensive. She asked for a price and said she'd ship us the product and the bottles the next day.
So we set up a couple of tables, and Jack, his wife, a friend, our other employee and I filled 4,000 bottles by hand, and capped, labeled and packed them. It took about four days.
Sally asked if we could make a shampoo. I said I didn't have the right processing equipment for shampoo. She said there was a need for contract manufacturers who would do 1,000 to 2,000 bottles. So I looked at the shampoo formula and figured out how we could do that on a small scale with additional equipment. We became the "short-run specialists."
Sally was one of the leaders in using natural products in shampoos, lotions and conditioners. We eventually picked up all of the products made by her company, Ecco Bella. That company still exists, and we still do a handful of products for them. That was the turning point for FMI.
How has the company grown?
From 1996 to 1998, we grew from 10,000 square feet in our building to the whole building, which was 20,000 square feet. In 2001, we moved to 200 Cascade Drive in Allentown which was 52,000 square feet. In 2012, we moved to 100 Cascade Drive, our current location, which is 120,000 square feet.
We have 41 employees, and we have plans to hire seven or eight additional employees over the next six months. We have about 70 clients.
Did you take advantage of any resources to help grow the company?
In 2000, I became involved with Ben Franklin Technology Partners of Northeastern Pennsylvania, and I got an SBA loan. Joe Lane (Ben Franklin's vice president of enterprise development) has helped us finance a couple of different projects over 14 years and he's now on our board of advisors.
Organizations like the Manufacturers Resource Center and all the local colleges make the Lehigh Valley a great place for manufacturing. We have hired a couple of Lehigh University graduates and we've gotten interns from the local colleges.
What has been the biggest challenge?
The biggest challenge was widening the customer base so that losing any one customer wouldn't affect us too much. In 2007, our largest customer — who gave us 60 to 70 percent of our business — was sold. We had a handshake agreement with them, but the new owners decided another company would do their manufacturing. In 2007-to-2008, we were hanging on by our fingernails.
What's next for FMI?
We're going to add some additional key people with functional expertise. We have purchased additional equipment to give us wider capabilities. We just purchased a flexible pouching filler so we can fill packets. We'll be hiring salespeople. We want to continue to provide the level of service we give our current customers and be able to partner with even more customers.
Writer: Susan L. Pena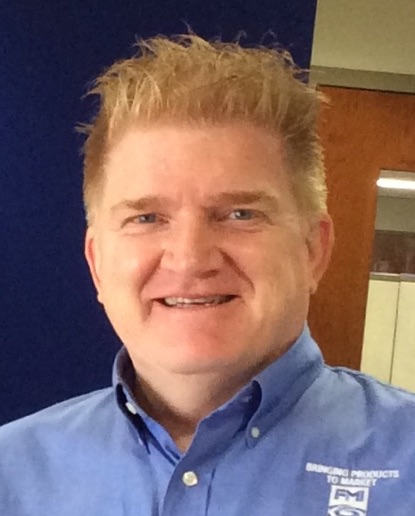 http://www.fragrancemfg.com/
200 Cascade Drive Allentown, PA 18109
---
↑

Top