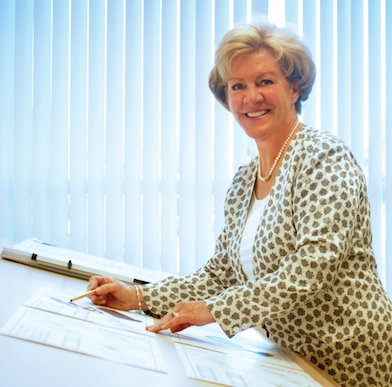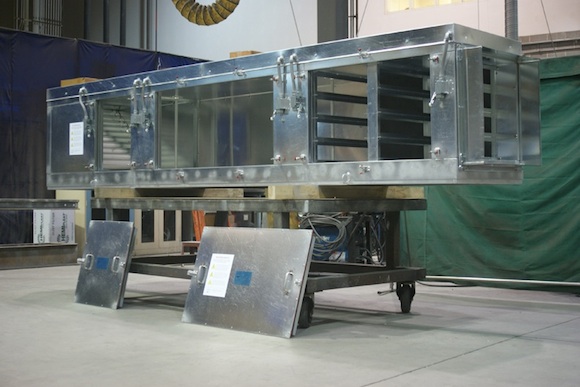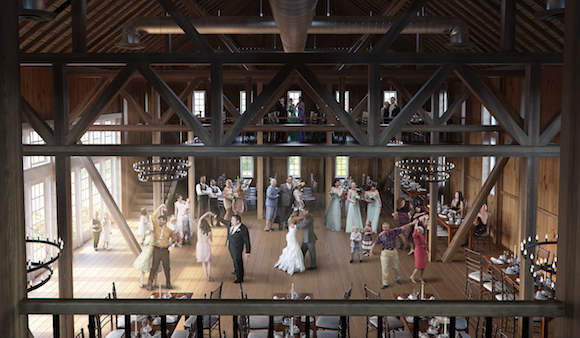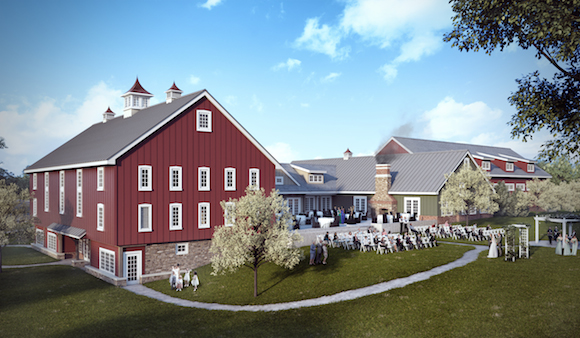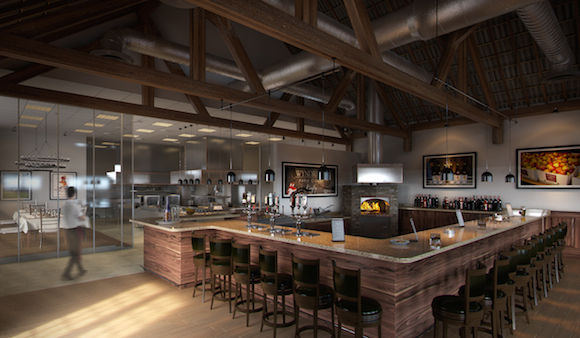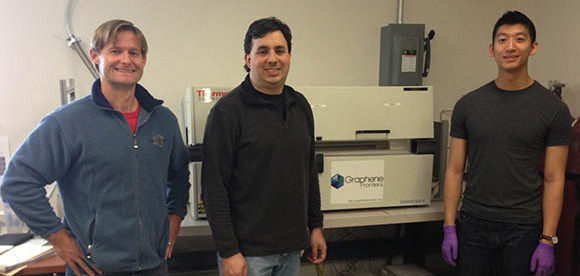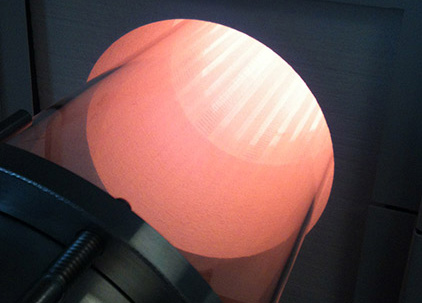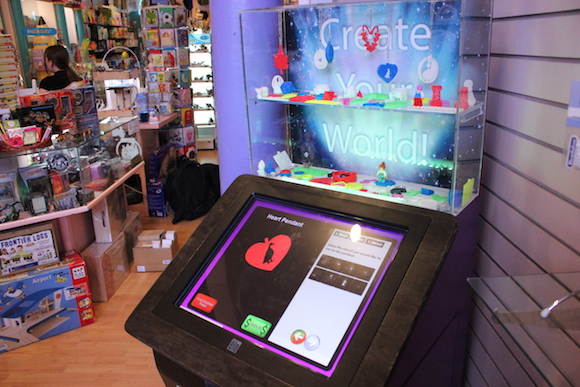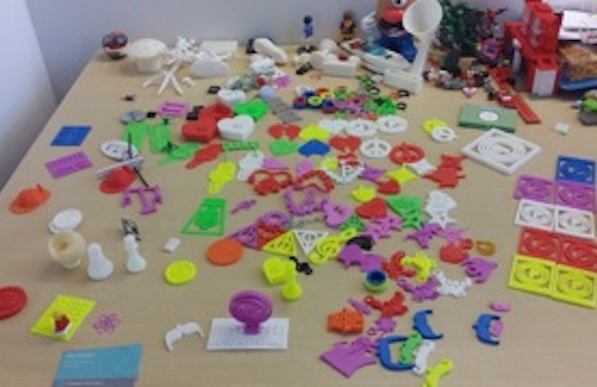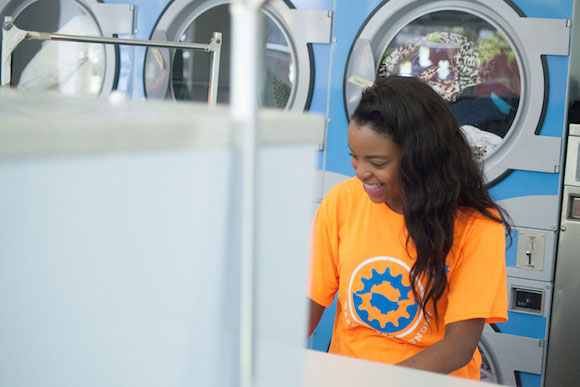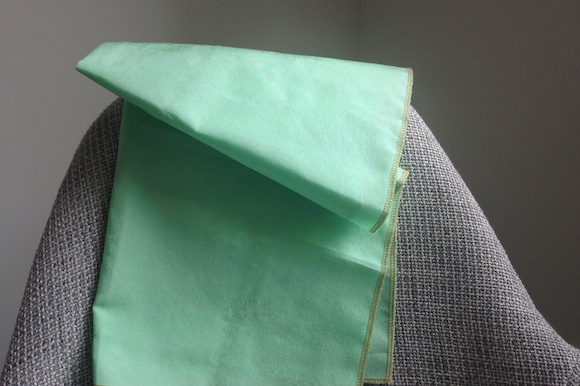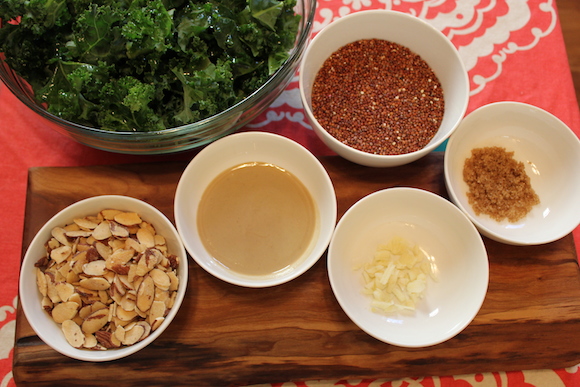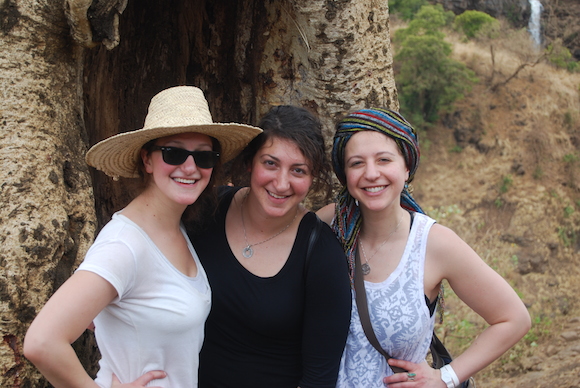 Pennsylvania is filled with all sorts of companies — everything from ambitious startups with global ambitions to family businesses that contribute mightily to quality of life in their communities. Below is a list of 18 Commonwealth companies to keep your eye on in 2015.
As the gluten-free beverage market booms, so does Colony Meadery in Allentown. Based in the Bridgeworks Enterprise Center, this innovative company draws on an ancient brewing tradition to create its honey-based beverge.
After only a little over a year, with sales running 100 percent ahead of projections, Colony is already expanding, taking on an additional 2,000 square feet. 
"[This] will allow us to triple our capacity and renovate our tasting room in the coming months, as well as install [specialized brewing equipment] for carbonating mead," explained founder Greg Heller-LaBelle.
Colony is also working to get into Pennsylvania state stores. For now, it sells its bottles directly, distributes statewide in New Jersey and is available by the glass at local bars and restaurants. 
"Mead is an incredibly versatile beverage, and can take on a huge range of flavors," added Heller. "Our meads range in alcohol percentage from a 5 percent 'cider' to 17 percent dessert meads. And we have meads that range from bone dry and savory to sweet and fruity, with everything in between. Mead is gluten-free and can deliver a distinctive flavor not currently available in other beverages."
This Lehigh Valley company helps families struggling with fertility — their high-tech air filtration systems improve in-vitro fertilization outcomes in lab environments. In the 2000s, while lab director at Lehigh Valley Hospital, founder Dr. Kathryn Worrilow experienced inconsistent clinical pregnancy rates, usually tied to seasonal changes. She realized that there was a problem with the ambient air.
"[In] summer, people are doing road construction, pesticides are being sprayed," explained Erik Marsh, director of business development and sales, when Keystone Edge chatted with him in July.
After ten years of research, LifeAire now produces a purification unit that drastically reduces the VOCs [volatile organic compounds] in the air. The average laboratory generates somewhere in the range of 1500 to 1700 parts per billion; LifeAire can reduce that number to 5 parts per billion.
The company's technology could have applications beyond IVF: LifeAire's systems might eventually help reduce airborne scourges such as hospital associated infections (HAIs), incredibly costly afflictions that often strike the most vulnerable.
Everyone can relate to the gut-punch of arriving at a beloved restaurant and hearing that there's an hour wait for a table. This Pittsburgh startup wants to end that inconvenience, enabling app users to check on wait times and even put their names on the list remotely. 
Luke Panza and Robb Myer founded NoWait in 2010 as an AlphaLab accelerator startup. They've grown quickly: In 2013, NoWait served 700,000 diners a month. That number grew to 10 million — and 100 million to date — with the launch of the consumer app last year. Last May, the company announced $10 million in venture funding. NoWait is moving to larger headquarters in Pittsburgh's Oakland section and has opened an office in New York. 
As with LifeAire, the founders see opportunities to expand the concept beyond its origins.
"We remain steadfast in our goal to eliminate waiting in daily life," explained Panza. "For example, you wait for your room to be ready at hotel check-in, you wait at a busy golf course, you wait for your car at the garage, the hospital, at the doctor's office. Why should you have to do that?"
Sometimes success is all about transformation. When Steve and Julie Groff first bought their bucolic 77-acre Dallastown farm 13 years ago, they expected it to be little more than a family home and a place to raise some horses. Then a couple of years ago, Steve, an orthopedic surgeon and founder of OSS Health, a regional health system, was in a serious bike accident. He decided it was time for a change. 
The York County farm is now a multi-pronged juggernaut of fine living. The Groffs started by producing Crafty Cider, a hard cider made from locally-sourced apples. They have since added Crafty Beer and a small line of artisan sodas.
In addition, they renovated their 120-year-old barn, which, along with new buildings, hosts special events. Offering a new commercial kitchen, seating for several hundred, and indoor and outdoor facilities, the farm host weddings, reunions, trade shows, corporate meetings and other special events.
Long a leader of the pack when it comes to Philly startups, RJ Metrics continues to grow at a rapid pace. The company creates custom business intelligence software for large e-commerce sites, translating hordes of numbers into real-time metrics. In an increasingly data-obsessed society, it's essential to synthesize that information into something useful.
Launched in Camden in 2009, the company moved to Center City in 2012 in order to expand. This year they moved to a larger office — founder and CEO Robert J. Moore even wrote about the move and his adherence to lean startup principles in The New York Times.
If you're looking to (literally) liven up your interior design, look no further than State College's Green Towers, an eco-friendly startup that integrates the living into the inanimate. 
The company offers "Living Furniture" which includes self-contained ecosystems of plants and aquarium life. The Living Table, available at the company's website and on Houzz.com, is handcrafted from Pennsylvania cherry hardwood and arrives fully assembled. Just add water, fish and seeds.
Green Towers also offers "Living Interiors," customized, aquaponic-focused interior design services, and "Rotating Living Walls," a space-saving system for greenhouses that promises to double per-square-foot yields.
One of the state's most promising nanotechnology companies, Graphene Frontiers is at the forefront of a consumer electronics revolution. They produce graphene, a "super material" only one atom thick that is ten times stronger than diamonds and the best known conductor of electricity.
Inexpensive, plentiful graphene is poised to enable flexible organic electronics to come to market. This new consumer technology — which uses carbon-based polymers instead of copper or silicone — promises ultrathin, flexible, sun-powered consumer devices and sheets of solar panels printed in rolls.
The company began at Penn's UPStart, a program dedicated to technology commercialization. They eventually hired CEO Mike Patterson, a Wharton MBA and former SVP of global delivery for Bank of America.
The company, which works out of an office in Philadelphia's University City, also won a significant grant from the National Science Foundation (NSF). 
This Pittsburgh startup brings one of the country's trendiest technologies, 3D printing, to the toy market. Their in-store kiosks enable kids to take control of their play by creating a custom toy. Founded in 2013 by Carnegie Mellon engineering graduate students Arden Rosenblatt and Alejandro Sklar, the company started in AlphaLab Gear, Innovation Works' hardware and robotics accelerator. 
During the holiday season, Piecemaker installed their kiosks at two regional Toys "R" Us locations.
"The pilot program with Toys 'R' Us marks a progression for 3D printing into big box retailing," explained CEO and co-founder Arden Rosenblatt. "For the first time, a national retailer will offer custom 3D printing, on demand, in store."
Piecemaker moved into shared office space in East Liberty in 2014 and hired its first two full-time employees, with four more hires contracted for early this year. 
On the tougher side of the startup spectrum sits CRIMEWATCH. This Carlisle-based company helps law enforcement catch the bad guys by integrating crime alerts and reporting into one system. 
CRIMEWATCH communicates with law enforcement websites, social media accounts and a mobile application that facilitates the distribution of local crime information. It allows law enforcement agencies to manage, organize and control fugitive and offender data, quickly sharing it with the public and each other.
Twenty active police departments in Central Pennsylvania already use the CRIMEWATCH technology. Over 500 actionable tips have led to more than 100 arrests in a year. In 2015, the company plans to expand throughout the mid-Atlantic region, reaching 300 police departments and clearing its first million dollars in revenue. 
As the world grows more connected, we have more need for electricity in far-flung locales. Chambersburg's Kur Technologies manufactures a generator powered by maintenance-free rechargeable batteries that can be charged via photovoltaic cells, making the system fully self-contained. Unlike generators powered by internal combustion engines, they're safe (and quiet) for indoor use. 
"By providing electricity in remote locations, the Kem-Generator can be used to combat the spread of diseases by powering refrigerators, air purifiers and mobile sterilization devices," explains founder Kurt Hinds. "Mobile or permanently installed water purification systems powered by Kem-Generators can also combat the spread of diseases by providing clean water for drinking, hygiene and sanitation."
Pennsylvania has a growing robotics industry, and Palmyra's Robometrix is targeting the consumer market. Their VisitorBot Mini is a movable device with a screen that can be operated on a tabletop or floor; it sells for only $300. You can check on your dog, make sure the lights are out or monitor the security of your home remotely. The larger VisitorBot Max stands four-feet-tall — it can perform tasks such as moving around a factory floor to oversee overseas manufacturing from your Pennsylvania workplace. It costs about $1,200. The company recently launched a suite of mobile apps that can be used to control their robots.
Glass-U founder, Wharton student and serial entrepreneur Daniel Fine recently earned some attention in the New York Times for his decision to stay in school. His two-year-old, 10-employee company makes foldable sunglasses for the tailgate market — they carry the licensed brands of universities, fraternities and sororities, music festivals and global events like the World Cup. Glass-U has already sold tens of thousands of units.
Fine runs the company out of off-campus housing and has mostly financed it via his previous entrepreneurial ventures. Glass-U also won $20,000 in funding from Philadelphia's First Round Capital via the Dorm Room Fund, a venture fund explicitly for college start-ups.
Meat substitutes are a growing industry, both for health conscious consumers and those concerned about the environmental impact of factory farming. Founded in 2012, Lancaster's Neat Foods developed the first soy-free, gluten-free, shelf-stable meat replacement.
The product is derived from nuts and other natural ingredients and has a one-year shelf life. (The "original flavor" recipe contains pecans, garbanzo beans, gluten free whole grain oats, whole grain gluten free cornmeal, garlic, onion, sea salt and spices.) Many meat replacements currently on the market have soy and gluten and even additives and chemicals, so the advent of Neat "is a big deal for vegetarians and vegans," said co-founder Laura Lapp.
Neat is now available in Whole Foods, Wegmans and other natural foods stores across the country. They have also added an egg substitute to their repertoire.
This University City startup is all about the triple bottom line: community, sustainability and profitability. They use bike-powered trailers to pick up and drop off across Philadelphia, providing a greener option in the huge commercial laundry market.
In addition to the environmental benefits of their system, there are societal benefits as well. Over half of the workforce at Wash Cycle comes from vulnerable populations that face barriers to employment, such as the long-term unemployment and those with criminal records or dependence on social services for basic needs. Tackling complex workforce development issues in Philadelphia is yet another goal of founder Gabe Mandujano.
And the company continues to grow: last year they expanded to Washington, D.C.
This Pittsburgh company also hopes to improve lives through its products. While traveling abroad to Haiti to assist earthquake victims, founder Ian Rosenberger got the idea to convert street trash from developing countries into wearable fabrics. He decided to employ Haitians to collect the plastic, converting the waste into a raw material called "flake" that is transformed stateside into useable fabric. As of August 2014, the Thread network was supporting 2,700 jobs in Haiti and Honduras.
Rosenberger also sees a problem in the apparel industry: clothing companies are losing customers because they're not responsible enough.
"We figured if we could create a 100-percent transparent supply chain — where people could see where this product comes from, and document that and share the numbers and stories with our customers and, in turn, the apparel companies' customers — people would buy it," said Rosenberger. "We're doing for clothing what Whole Foods did for groceries."
The education sector is crying out for innovation, and Bethlehem's Skaffl is ready to oblige. 
Skaffl has developed a mobile iPad application that allows teachers and students to exchange class materials, assignments, homework, assessments and grades, all in real time. Students can write or draw on their tablet and teachers can view — and provide feedback — to student work in progress.
It's been an exciting couple years for the Lehigh Valley startup: In September 2013, the company launched the beta version of its app live onstage at Tech Crunch Disrupt in San Francisco. That same month, they received a $100,000 investment from Ben Franklin Tech Partners of Northeast Pennsylvania. Shortly after, Skaffl was awarded a $15,000 grant from the city of Bethlehem as part of the Keystone Innovation Zone program.
This Bensalem the company is a prototyping and small-scale manufacturing shop. The designers at Oat Foundry use the latest hands-on technology — 3-D printers and scanners, metal brakes and shears, mills and lathes, laser cutters, TIG welders — to turn ideas into physical products. An outgrowth of Philadelphia's vibrant maker scene, this enterprise is both an entrepreneurial venture and a tool for other entrepreneurs. 
Or, as their website puts it, "You need cool stuff built. We can help."
Soom Foods was started by three sisters with a dream: bringing Israeli-style tehina (or sesame paste) to the United States. There was nothing on the domestic market that compared with the deep flavor and velvety texture of the real stuff. Soom's sesame is grown in Ethiopia and processed in Israel; most U.S. manufacturers get their sesame from Costa Rica or Mexico.
"We knew we had to bring it to the States," said co-founder Shelby Zitelman. "Not only is this a product that is really under-appreciated, but it also has nutritional elements. We really believe — and this is our mission as a company — that this is the next superfood. It has an amazing amount of protein, calcium, and vitamin B, antioxidants. Our job is to introduce the American consumer to its potential as an ingredient."  
The company sells to both food services and retail. Clients include Zahav, one of Philadelphia's top restaurants, Weckerly's Ice Cream (they carry a dark chocolate sesame sorbet), Eat-a-Pita, American Sardine Bar, South Philly Taproom and Chop't, a chain of salad restaurants. As for retail, Soom is sold in Green Aisle Grocery, Essene Market, Weaver's Way Co-ops and smaller health food stores, along with some places in the Maryland and D.C. metro areas. The company recently started offering tehina-based dips in sriracha, lemon-and-garlic and ranch flavors; these tasty treats are dairy-free, gluten-free, peanut-free, vegan and kosher.
Let us know about the companies you have your eye on for 2015 by sending us a tweet @keystoneedge.
LEE STABERT is managing editor of Flying Kite Media and Keystone Edge; follow her on twitter @stabert.