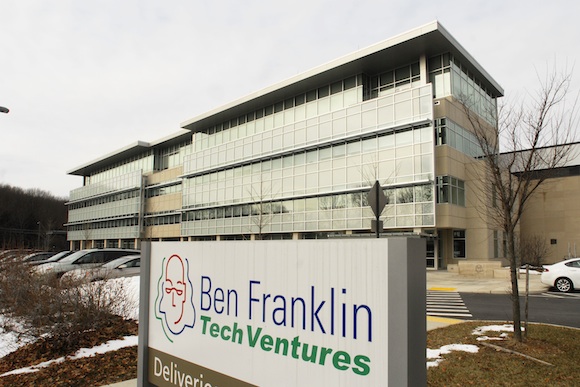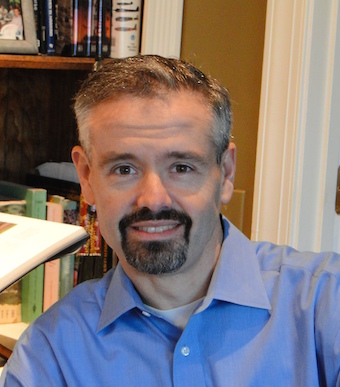 "Nothing really compares to that rare environment you find with startups that are pursuing ideas so breakthrough and transformative that they redefine their markets," explains Doug Petillo, general partner of Leading Edge Ventures at Ben Franklin TechVentures in Bethlehem. "The chance to participate with those entrepreneurs as an investor and advisor is what keeps me in it every day."
A seasoned venture capital investor, director and serial entrepreneur, Petillo has spent more than 20 years investing in and advising growing companies in applications software, infrastructure software and business services markets. He founded Navigant Ventures, and, prior to that, managed institutional venture capital investments for three other venture companies.
Petillo was also a founder of On-Site Specialty Care and has participated on the boards of more than 20 early-stage and expansion-stage technology companies.
His relationship with Ben Franklin Technology Partners of Northeastern PA (BFTP-NEP) has been particularly inspiring. Petillo has participated in eight Tiger Sessions and 13 business plan reviews; he has served as a judge for Ben Franklin Venture Idol and been selected for engagements in marketing and strategic planning for BFTP-NEP clients Core Business Solutions, rVibe, eVendor Check, Heudia Health, Bison Analytics and LMC Software Solutions.
Keystone Edge caught up with Petillo to talk decision-making, investing and the entrepreneurship bug.
Keystone Edge: Tell us a bit about your background and your original career plans — I know you studied mechanical, aerospace, electronic engineering and finance. Did you always see yourself as an entrepreneur?
Doug Petillo: Well, I grew up in a small New England town and followed in my dad's footsteps into engineering at a Fortune 50 company. It was great for learning all kinds of things about how big companies work, and being a part of the space program certainly had its moments, but it was getting hard for me to keep up with the kinds of business issues that I was facing.
So I gave it up to come to Philly for business school [at Wharton] and get a broader foundation, thinking I would end up as an operating executive in some large company. But I ended up catching the entrepreneurship bug and couldn't shake it. After a brief stop at a startup that crashed and burned pretty quickly, I caught a break with a local venture capital firm in the late '90s and never looked back.
What led you into venture capital?
Early on, I thought about venture capital as only a pit stop to make a few bucks until I could find that really great idea — after all, if you want to build a lot of wealth, there's nothing comparable to building a successful company. So I'm still working on that 15 years later. But you'd be hard-pressed to find another industry that is such a meritocracy, where you interact exclusively with smart, motivated people committing their lives to ideas that can change their industries. It's really pretty incredible.
How did you found On-Site Specialty Care?
One thing you get pretty good at in venture capital is figuring out how to marshal resources when you see an opportunity. On-Site is a company my wife and I founded with another couple back in 2000. 
She had been with a large nursing home chain that jettisoned their provider group when reimbursement changed. So we grabbed a bunch of those folks, formed a company around it, and went back to the chain and other homes like it with a nurse practitioner service that would be free for their facilities and improve the quality of care. The "big breakthrough" was managing patient care using a utilization model, not a staffing model, and it worked pretty well.
Have you founded other companies?
I've dropped in from time to time to serve in an executive capacity in a number of companies, but that's not nearly the same as starting something from scratch.
One initiative was to start a firm providing independent board services to a very special kind of growth company. [These are enterprises] that have all the same business challenges and opportunities as their venture-backed peers, but just don't need the outside capital to reach their goals (usually because of some advantage in their business model or something like that). As you can imagine, since the last "crisis," there has been a fair amount of demand for that kind of thing. The funny thing is that the performance of those companies is on par with some of the best funded portfolios.
What does it take to be a successful entrepreneur?
That's easy. The best entrepreneurs I've worked with have three things in common: They can sell, they don't settle for conventional wisdom and they take advice. The rest is hard work and luck.
Your specialty is growth acceleration, and you've been a mentor in various capacities. What is the most important advice you can give them?
I try to get the CEOs I work with to invent as little as possible in their business. This is especially true in how they go to market. So a lot of what I talk about with my teams has to do with making the business model and the sales and marketing engine effective and scalable. Planning is probably a close second.
What are you looking for in companies you invest in?
Leading Edge Ventures is set up as a general, early-stage fund intending to deliver a superior financial return for our limited partners. I think we have a pretty strong team.   With me are four talented and deeply experienced entrepreneurs and investors as partners, as well as an engaged group of limited partners who themselves are executives and leaders in a variety of fields.
Our preference is to invest in companies that are just pre- or post-launch, where there is some tangible sense of demand, a team that has experience with the market they're addressing, and a product or technology-enabled service with good financial and competitive characteristics. (We go into more detail on our website.)
You have been deeply involved with BFTP-NEP. Why this has been important to you?
I've had the pleasure over the years to join the boards of BFTP-NEP portfolio companies, to assist in reviews of prospective portfolio companies, to consult with portfolio companies on one topic or another, and to participate in many BFTP events.
I've always had a lot of respect for their mission, and the style and approach they take with their portfolio companies. It's not just the programs they offer, or the facilities (which are impressive), or the community they create, or the experience of the team — it's their commitment to helping the youngest companies get going with capital, advice and even sometimes moral support. 
It can seem intangible, but it is engrained in the culture and, ultimately, it's borne out in their reputation and the quality of their portfolio. It's just a great place for an entrepreneur to go to get started.