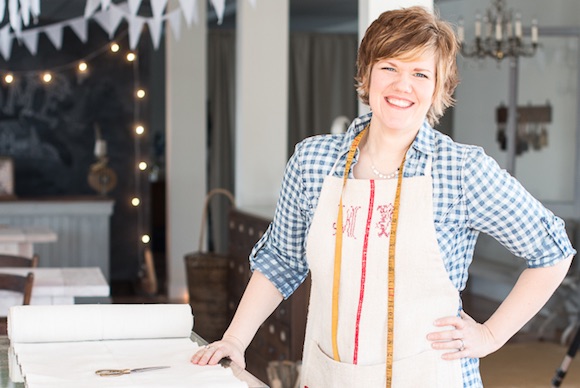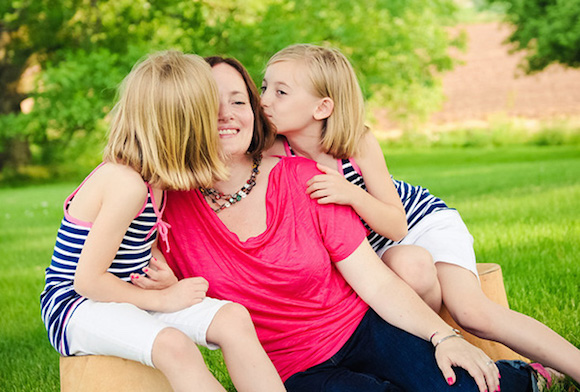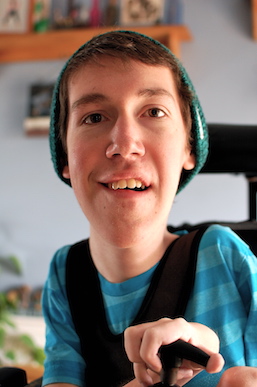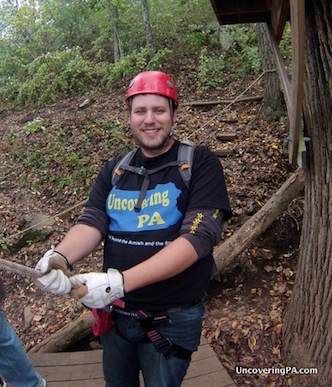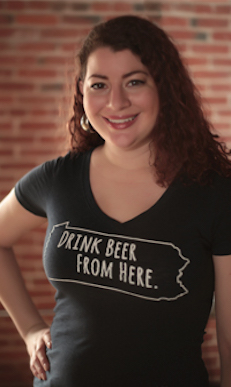 With more than 50 million active blogs on the Web covering everything from architecture to zombies, finding a way to stand out can be a bit challenging — not to mention intimidating, overwhelming and scary.
"Every blogger measures success differently," says Cynthia Closkey, a principal partner and digital strategist with Shift Collaborative, a Pittsburgh-based marketing and communications firm and founding member of Pittsburgh Bloggers. "For some, blogging is simply a creative outlet. For others it's an opportunity to share their story, knowledge or skill in hopes of making a difference in someone else's life. Some bloggers are motivated by a desire to grow a business and generate income."
While the following Pennsylvania-based bloggers may have had different expectations and goals when they started out, they all have one thing in common: They took a risk and stuck with it.
"You'll never know unless you try," adds Closkey. "All blogging really takes is a little time, inspiration and guts."
Dream Big
Six years ago, Marian Parsons began blogging on a whim. She had just launched a small painting and antique business in Adams County and thought a blog could help her advertise the business and connect with other do-it-yourselfers and bloggers. Just like that, Miss Mustard Seed was born.
"I had my fears about putting myself out there," she recalls, "but I'm also one who is always willing to go for it and give something a try."
Determined to make the site a valuable resource, Parsons focused on providing a mix of tutorials, practical advice, encouragement and a dose of reality – covering everything from making slipcovers to starting a creative business to decorating tips and tricks. Creating a website for her blogs was the easy part of her process. Just by watching a few videos on YouTube, like the ones from createwpsite, she could easily make herself a website that met the goals and standards she had set for a blog.
"I started my business to help earn a little extra money for groceries and diapers," explains Parsons, at the time a stay-at-home mom with two small children. "I never imagined the blog would blossom into an entire brand."
Since her first post on Miss Mustard Seed, the blog has earned more than 23,000 subscribers and more than one million page views per month. Her business, Mustard Seed Interiors, LLC, has also grown. After just three months of blogging, sales had tripled and continue to grow. In 2012, she launched her own line of milk paint — an all-natural paint containing milk protein (casein), limestone, clay and natural pigments — now carried in more than 300 retail locations in the United States, Canada, Europe, Australia, Dubai and Malaysia.
The success of her blog and business has led to writing opportunities with Country Living and HGTV, and in 2012 she published her first book, Inspired You. Looking ahead, Parsons would like to become more active with video tutorials and expand her presence on YouTube.
"One of the biggest things I've learned is that I can dream a lot bigger than I thought I could," she insists.
Find Your Voice
Born with a disease called Spinal Muscular Atrophy, 22-year-old Shane Burcaw of Lehigh County has spent nearly his entire life in a wheelchair. Three and a half years ago, he created a blog, Laughing at my Nightmare, to share his story.
"I knew nothing about blogging, and really had no plans to do it long-term, but I had a few funny stories from my life in a wheelchair and wanted to put them down somewhere," recalls Burcaw, who titled his first entry, "This is probably a terrible idea."
As it turned out, the blog was far from a terrible idea. In fact, it became popular almost overnight, gaining hundreds then thousands of followers per day. After several months, Burcaw realized that there was something more to his message than just silly laughs — these stories were helping people. That inspired him to launch Laughing At My Nightmare, Inc., a nonprofit that raises awareness and money for families affected by muscular dystrophy.
"The blog has opened up innumerable opportunities for me, allowed me to meet so many incredible people, and really, is the biggest reason that my nonprofit is successful today," he argues.
At the end of 2014, Burcaw published a memoir based on the blog. Since then he has been busy attending book signings and giving interviews all over the world, including one with the biggest radio station in Columbia, South America.
When it comes to maintaining his blogging success, Burcaw tries to post consistently, and to market himself effectively. He's also never strays from his "voice," which he admits is often crude, sarcastic and critical.
"There were many times when different forces attempted to change the content of my blog," he explains. "But I've maintained a firm belief in my purpose and style of writing — I don't let the naysayers influence me."
Engage Your Audience
York County's Shawn Fink can't remember the last time she went a day without writing something. She started blogging eight years ago, shortly after her twin girls were born and while she was working full-time in a government job.
"At first it really just served as a creative outlet for me," she recalls. "I ended up writing a lot about motherhood, which seemed to really resonate with people and I began seeing a lot of traffic."
Recognizing the potential to engage even more readers, Fink quit her full-time job and created Abundant Mama. The site featured her blog, as well as a free 30-day e-course on how to have a meaningful summer. To her surprise and excitement, 400 people signed up almost immediately. To compliment the course and generate some revenue, she wrote an e-book called The Playful Family for people to purchase on the site.
Since then, she has launched "The Abundant Mama Project," an online e-course and membership program to help "inspire overwhelmed, busy mothers to slow down and let go of the worries and concerns that are holding them back from experiencing joyful motherhood."
"It took me a while to get used to selling things," admits Fink, who has had nearly 1,000 signups for the Abundant Mama Project. "Now I look at it as helping people and making a positive impact on their lives, and that feels good."
Always looking for ways to engage her readers, Fink regularly features free resources on her site, from the "10 Habits of Highly Effective Mamas" to the "Rise and Shine Challenge," which to date has drawn in 8,000 participants.
Find Your Niche
Nine years ago, when Jim Cheney and his wife took a trip through Europe, he discovered not only a passion for travel but for blogging about his adventures. Then, while traipsing across Asia, Europe and North America, he started his first travel blog Tripologist.com to share his knowledge of all the places he had visited.
"My goal wasn't to start a career in blogging, but to gain some beneficial work skills while traveling so I could more easily get a job when I returned home," explains Cheney, who moved back to Pennsylvania in 2012 and now lives in Harrisburg. "I took a job as a travel agent, but quickly realized that life is too short to work a job you aren't passionate about. I quit to blog full time."
Excited to get out and explore the Keystone State, Cheney began researching things to see and do. He realized that no one else was blogging professionally about Pennsylvania. So in 2013, he started his second travel blog, UncoveringPA.com, providing honest and in-depth information about places to visit in the Commonwealth.
Though it took about six months for the blog to build an audience, traffic has since boomed — visits are up more than 7,000 percent year over year.
"Starting a blog is hard work," insists Cheney, who found a lot of support from blogging groups and conferences such as NEPA BlogCon. "It can be really discouraging when no one is reading your work, but if you really want to succeed at it, you just have to push through and trust that the readers will come."
Thanks to UncoveringPA, Cheney has earned freelance writing and photography jobs, and recently released Choose a Way: Philadelphia, the first in what he hopes will be a long line of travel e-books. He also provides social media consultations, helping Pennsylvania businesses understand the world of Facebook and blogging.
"I believe a key to success is finding an underserved niche," he says. "If you go out there and write about the same things that everyone else is writing about, it's really hard to find success. But if you do something different, people will take notice."
Take a Risk
Before launching Stouts and Stilettos three years ago, Tierney Pomone had to give herself a little pep talk. The Harrisburg resident had recently discovered the world of craft beer and thought it would be fun to write about her experiences exploring new flavors, homebrewing, festivals, bars and brewpubs. More importantly she wanted to provide a friendly, approachable environment for women who wanted to discuss all things beer.
"I had reservations because I wasn't an expert on beer by any means and I really didn't think anyone would read it," recalls Pomone. "My first couple posts were awful, but I started taking it more serious and gradually found my voice."
Since then she has brought on three additional bloggers to help generate quality content. Over the past year, more and more people have been recognizing her when she's out on the town, and more breweries have been getting in touch.
"There just seems to be a lot of buzz about the blog," says Pomone, who is using Facebook to generate a following. "People seem to really respect what I'm doing."
She also began hosting local beer events to engage readers. Inspired by similar celebrations across the country, Pomone recently collaborated with three other local women on Harrisburg Beer Week, happening April 24 through May 2.
"I'm still trying to figure out how people are doing the whole blogging thing as a career," she admits in regards to her goals for the blog. "In five years, I'd love to be sitting in a coffee shop somewhere writing about beer for a living."
KARREN JOHNSON is a freelance writer and stay-at-home mom with more than 15 years experience covering topics ranging from business and healthcare to parenting and education.