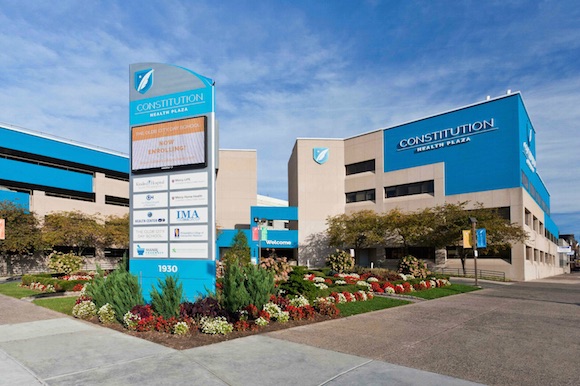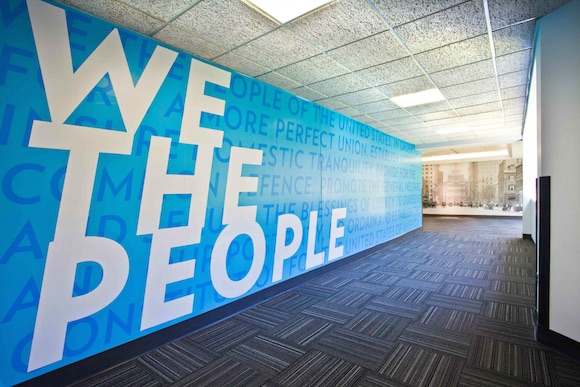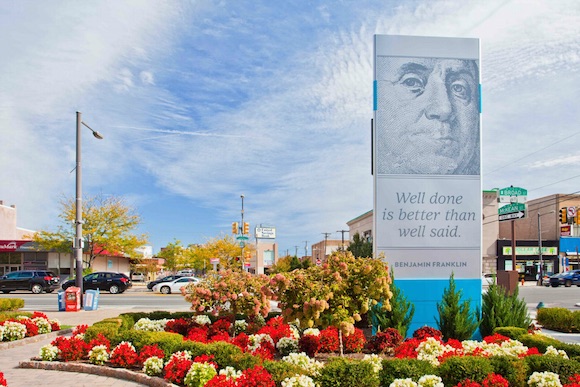 A "dinosaur" of a hospital on the corner of Broad Street and Passyunk Avenue in Philadelphia is getting a new life as part of the ongoing revitalization of the area. Purchased three years ago by St. Agnes MOB LLC., a small investment firm, the former St. Agnes Hospital (a 150-year-old building) is now Constitution Health Plaza. According to leasing and marketing director Elizabeth Daly, 18 tenants are already installed in the four-building complex and the site's occupancy is ahead of schedule.
Constitution Plaza is part of a larger trend in healthcare. Over twenty hospitals closed last year in New Jersey alone, but complexes like this one — that offer a variety of independent practitioners in one rehabbed space — are beginning to take the floundering hospitals' place.
"The idea is one-stop shopping for the community, for any of your medical needs," explains Daly. "Somebody will be able to come to one building and go to different practitioners."
Constitution Health Plaza takes facilities management, security, utilities, real estate concerns, and other operations off its tenants' plates, with the aim of providing more cost-efficient medical care just in time for the influx of patients newly insured under the Affordable Care Act.
Plaza residents include a location of the Children's Hospital of Philadelphia, Kindred Hospital, and specialists practicing dermatology to nephrology to psychiatry. And the facility is joint-commission certified, notes Daley — the Kindred location has acute care inpatient capabilities, so a critically ill person can stay longer than 24 hours. While there are a lot of targeted options and the building is currently at about 75 percent occupancy, the complex doesn't yet offer adult primary-care services. It's a provider the plaza would definitely like to attract, along with dental care and an orthodontist.
The renovation plans kept some of the building's original marble, but included modern upgrades such as an atrium with plenty of natural light, a fresh lobby and a security desk. The different floors are color-coded for ease of navigation, especially important for patients who might not speak English; the facility also boasts an attached 425-car parking garage.
A multi-million dollar exterior upgrade added outdoor security cameras, extensive new lighting, and a large high-definition video signage board advertising the health plaza's services as well as other community happenings.
"On the exterior we really want it to be a landmark along Broad Street," says Daly. "South Philadelphia is very unique neighborhood, and it's pretty exciting for us to be right in the middle of where the revitalization is taking place…it's complemented each other: [the]] investment in the building and people's enthusiasm for the East Passyunk corridor."
Writer: Alaina Mabaso
Source: Elizabeth Daly, Constitution Health Plaza