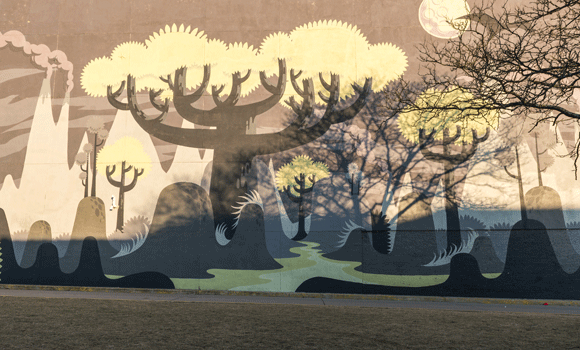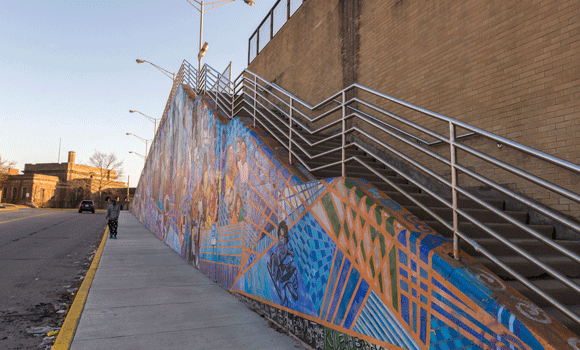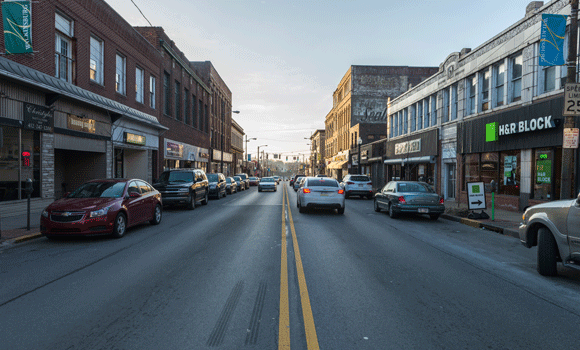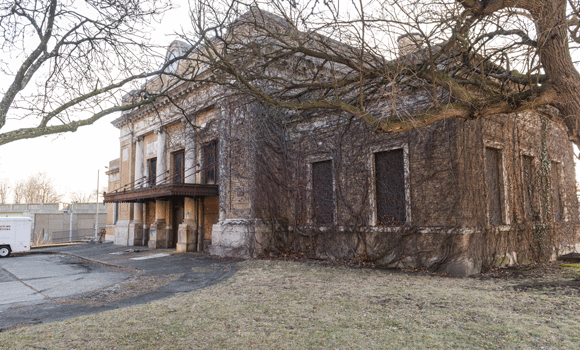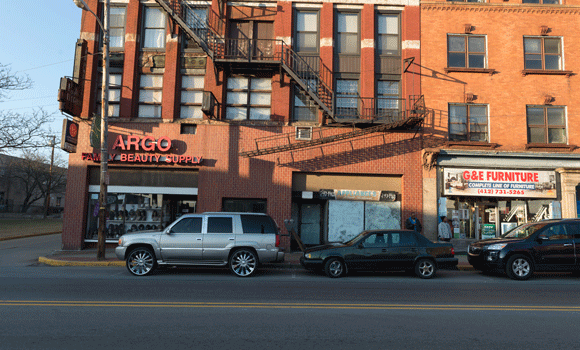 From a Main Street designation, to a proposed liquor license referendum, to the renovation of its historic train station, Wilkinsburg is abuzz with business and development.
 
Incorporated in 1887, this 2.3-square-mile borough seven miles east of Downtown Pittsburgh, is coming back to life after losing nearly half of its population following the demise of the steel industry (according to the community's Pop City profile).
 
Founded in 2008, the Wilkinsburg Community Development Corporation has been working toward improving downtown Wilkinsburg and bolstering business. Since the organization's office officially opened in 2010, 33 business district properties have sold, 10 vacant storefronts have been filled, and 22 vacant properties have become viable homes or commercial properties through the Vacant Property Recovery Program. The WCDC has also completed beautification programs to improve Wilkinsburg's streetscapes and storefronts.
 
And, since its inception, the WCDC had been working toward a Main Street designation through the Pennsylvania Department of Economic and Community Development and Pennsylvania Downtown Center's Main Street Program. In January 2015, Wilkinsburg was accepted into this prestigious program.
The borough's strategic location along Penn Avenue and the East Busway makes it a logical place for economic and transit-oriented development along the Penn Avenue Corridor, explains WCDC Executive Director Tracey Evans.
 
"We have a number of exciting projects including restoration of the Wilkinsburg Train Station, plans for the former Penn-Lincoln Hotel site and campaigns to promote and support our businesses," she said in a previous interview.
Evans added that improving the historic Wilkinsburg Train Station is top priority in 2015. It was completed in 1916, and has been vacant since the 1970s after Amtrak discontinued its passenger train service due to low usage. On July 18, 1985, the Wilkinsburg Train Station was added to the National Register of Historic Places; it has also been designated as a PHLF Historic Landmark.
The station is located along the busway and would ideally be utilized as a bus station — between the Wilkinsburg and Hamnett stops — not a train stop. According to a video from the WCDC, 50,000 people travel through Wilkinsburg daily; 27,000 cars drive on Penn Avenue each day, making the redevelopment of the train station a valuable resource.

 
Last year, the Redevelopment Authority of Allegheny County approved two funding plans for the station. A $175,000 grant through the Community Infrastructure & Tourism Fund was approved to begin roof repairs and reconstruction. Additionally, a proposal to remove the ivy on the building's exterior was also approved; a $50,000 grant from the Pennsylvania Historical & Museum Commission has been secured.
  
Bringing business to the borough
Evans also hopes to see Wilkinsburg build on the trend of new food businesses and restaurants in its downtown with the help of a liquor license referendum. The community has been dry since 1870.
 
She explained that the liquor license ban in Wilkinsburg is discouraging potential restaurateurs, referencing an Urban Partners Market Study of the borough.
From the study (published in a previous Pop City article): "Full-service sit-down restaurants are also in short supply in the Wilkinsburg business district. A major contributing factor is the prohibition of alcohol in restaurants in the borough, which is typically a significant revenue generator for restaurants. As a result, prospective restaurateurs interested in opening new venues are avoiding Wilkinsburg, which is keeping the demand for finer dining high and the supply relatively low."
 
"With so many nice restaurants right on our border, why not encourage the same in Wilkinsburg and keep dining dollars in our community?" Evans said in February. "Today, if you live in Wilkinsburg and want to meet friends for dinner and a cocktail you have to go to Regent Square, Point Breeze or East Liberty."
 
Earlier this year, the WCDC Board of Directors voted to pursue a liquor license referendum to legalize the sale of liquor licenses to restaurants in the Borough of Wilkinsburg. The WCDC and volunteers circulated petitions from February 17, 2015, to March 10, 2015, and collected more than 1,000 signatures from registered voters to get the liquor license referendum question — "Do you favor the granting of liquor licenses for the sale of liquor in the Borough of Wilkinsburg?" — on the May 19 primary election ballot in Wilkinsburg.
 
While the community is seeking to expand its sit-down restaurant and dining scene, some of Wilkinsburg's biggest assets are its long-standing businesses. Currently, more than 150 call Wilkinsburg home. They run the gamut from arts to technology to gourmet ice cream. With help from the PNC Foundation, WCDC has been working to catalog these businesses and develop case studies profiling the entrepreneurs that contribute to the area's evolving landscape.
   
Who's setting up shop in Wilkinsburg
 
One such case study looks at Pittsburgh Asian Market, which has offered global foods to Wilkinsburg for more than three decades. Another long-standing food business, Soul Food Connection, has provided delicious fried chicken, barbecue ribs, Salisbury steak, stuffed pork chops, fruit cobblers, sweet potato pie and soul food since 1993.
 
While some local gems staples are long-standing pieces of the neighborhood tapestry, others have evolved or are new to the developing community.
 
For decades, Smith's Bakery created handmade cookies, shortbread, Scottish meat pies and other baked treats. In fact, "Get something good at Smith's" is still emblazoned on the side of the Penn Avenue building though Smith's closed its doors in 1993 following a fire. Wilkinsburg resident Jay Blackford then purchased the building.
 
Blackford ran his catering company out of the building until September 2014 when Katie Heldstab and her wife Christa Puskarich moved in their business, Leona's Ice Cream Sandwiches. 
 
"One, it had the absolute best space that we could find, kitchen-wise," says Heldstab about why they chose 774 Penn Ave. "Two, it had all that space for an affordable price."
 
She and Puskarich were drawn to Wilkinsburg because they like to support areas on the brink of change. Heldstab adds that many properties and storefronts are waiting to be utilized in Wilkinsburg. With the neighborhood's proximity to the East End and the low cost barrier for entry, the borough is the "next great spot for small businesses."
 
"I see the East End corridor creeping down Penn Avenue in the next few years … in a really good way," she insists.
 
Leona's artisanal treats include lactose-free ice cream sandwiched between handmade cookies (made with heritage cookie recipes from family and friends). Regular offerings include cinnamon ice cream on oatmeal lace cookies, fresh mint ice cream on chocolate chunk cookies and pure vanilla ice cream on peanut butter cookies. Seasonal flavors include pumpkin, eggnog and fruit-based recipes in the summer.
 
Leona's ice cream can be found at Zeke's Coffee, 52nd Street Market, The Wheel Mill, Stag Horn, Bryant St. Market, Allegheny City Market, Java House, and soon on The Pop Stop's sweet truck and the recently opened Nancy's East End Diner in Wilkinsburg.
 
"Really, it is a reopening," explains Marlee Gallagher, WCDC communications and outreach coordinator, about the grand-opening celebration of the diner.
 
The new establishment in the former Nancy's Restaurant space at 616 South Avenue opened on February 10, 2015, and specializes in fresh, locally roasted coffee, breakfast favorites and weekend brunch.
 
Though Markie Maraugha, the new owner, has made some changes — like extending hours and promising to specialize in fresh ingredients — she says she wants customers to know that it's still Nancy's. Maraugha worked with Nancy's namesake and former owner, Nancy Bielicki, to purchase the original fixtures and appliances, including the old-timey booths.
 
In addition to a growing restaurant and food economy, Wilkinsburg is also seeing development in art, technology and startups, as chronicled in the PNC case studies.
           
"Recently, a lot of people have been asking if Wilkinsburg has been attracting more artists, smaller entrepreneurs, and I would say, 'Yes,'" says Gallagher. "And, the art [and] tech stories really illustrate that."
 
The late Rudolph "Rudy" Lehman opened his South Avenue typesetting shop in 1957. According to the WCDC case study,  "Even after the need for his services nearly disappeared with the rise of digital technology, the retired typesetter still went to his shop and maintained the machinery and occasionally supplied Linotype to local printers." He was a regular at Nancy's and a Wilkinsburg fixture until his death at age 78 in 2013.
 
After Lehman passed away, artist Brandon Boan and his partner Manya Mankiewicz decided to buy the building and machinery — days before it was scheduled to be dismantled. Boan had met and befriended Lehman upon moving to Wilkinsburg four years ago; the two bonded over a love for printmaking. Today, Boan's Tip Type letterpress creates invitations, posters, books and art.
 
Michael Studebaker has family roots in Wilkinsburg: His father, radio personality Bob Studebaker, grew up in the borough. After spending several years in Philadelphia, attending art school and working in commercial jewelry and architectural metal fabrication, Michael set up shop locally. He and his wife, Alyssa Studebaker, operate Studebaker Metals, a local metal-smithing company specializing in hand-forged accessories and jewelry, out of their Pennwood Avenue studio.
 
Bryan Ghingold was a University of Pittsburgh filmmaking student when he founded a company that provides house packing and truck loading services in 2008. By 2013, his small company, Steel City Movers LLC, had outgrown his apartment, so he moved operations to South Trenton Avenue in Wilkinsburg. The study states, "[Steel City Movers'] black and gold storefront [is] situated next to an art gallery and two small convenience stores, just down the street from the popular neighborhood coffee shop Biddle's Escape."
 
"Wilkinsburg is changing and evolving, and we are proud to be part of that," insists Ghingold.