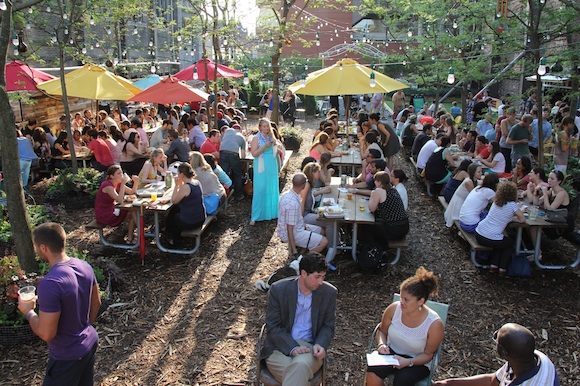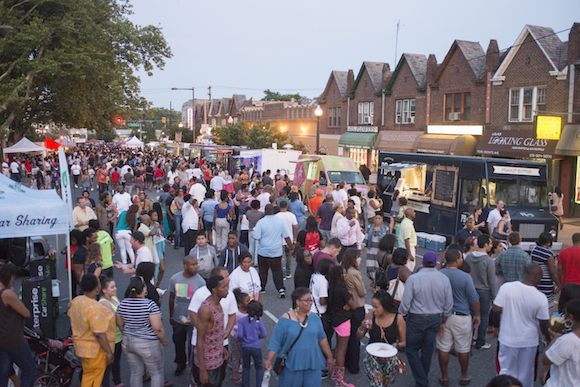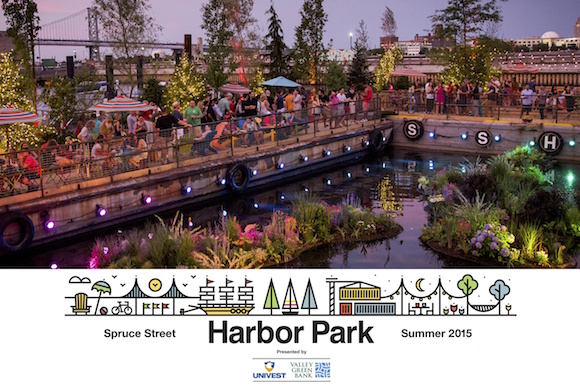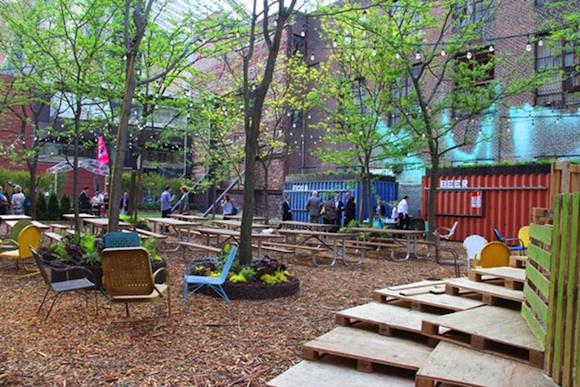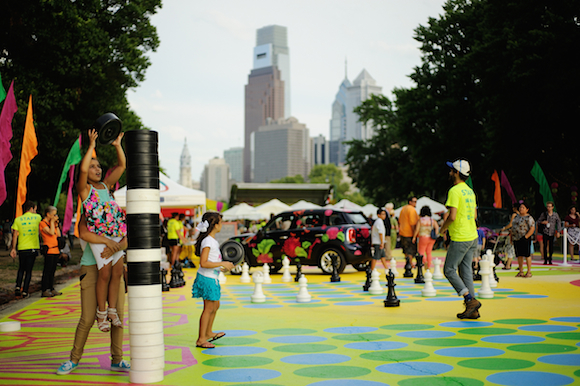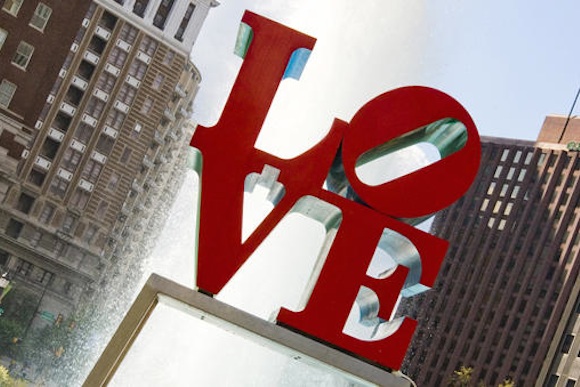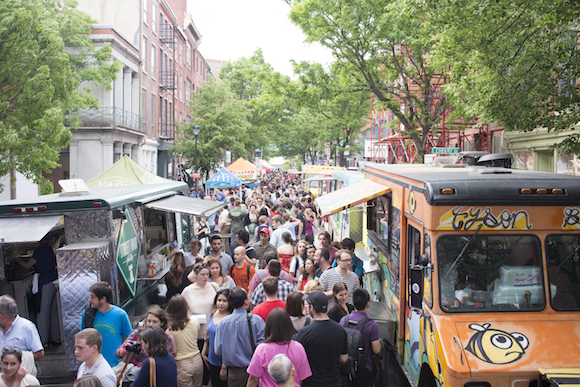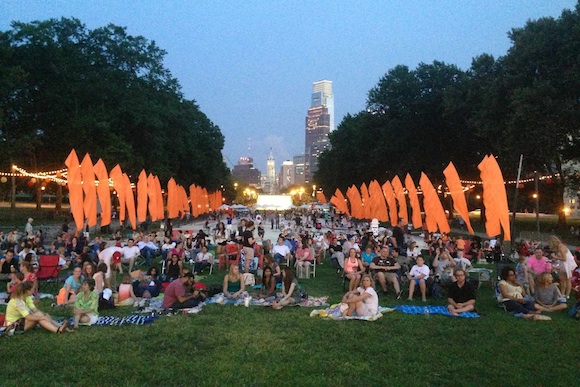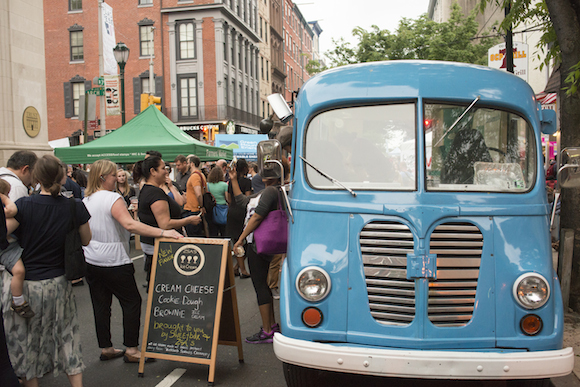 You might think it's a bit early to be turning our eye towards summer already, but once the shorts come out it's impossible to stop yourself from dreaming about beer gardens and sweaty late-night bike rides. Plus, a couple of these can't miss attractions kick off in only a few short weeks. 
It's true: We have a good feeling about summer 2015 — it's gonna be a classic. And that's not only because the construction on our editor's corner is finally wrapping up, it's because the city has never been greener, more accessible or more vibrant. 
Check out our top 10 reasons why this will be the best Philly summer ever.
1. More Night Markets
Just yesterday, the announcement of this year's Night Market schedule came across our desk. The wildly popular food truck fair-cum-street festivals have managed to become an institution in the few short years since their inauguration. The Food Trust-sponsored events lure curious — and hungry — Philadelphians outside their comfort zones, encouraging them to explore neighborhoods beyond the Center City core. For 2015, The Food Trust is venturing to three new spots and revisiting Lancaster Avenue. Check out the schedule; all events run 6 to 10 p.m.
May 14: South Street West (Broad to 18th street) 
June 18: Callowhill (on Spring Garden, roughly 10th to Broad) 
August 6: Mantua, Lancaster Ave. (35th to 39th) 
October 1: Fishtown, Frankford & Girard
2. Wooder Ice
This Philly summer staple deserves a mention every year. Of course you can dip into your friendly neighborhood Rita's for a gelato — that's water ice and custard layered in a deliriously delicious concoction — but if you're willing to travel, head to John's Water Ice in Bella Vista. The short menu — lemon, cherry, pineapple, chocolate, plus the occasional special (cantelope!) — offers all you need. The ice is made in-house and, hey, if it was good enough for President Obama, it should be good enough for you. Our recommendation? Half lemon, half pineapple. And pick up some grilling supplies in the Italian Market while you're at it. 
3. Beer gardens galore
Philadelphia has a rich German heritage, so it's only appropriate that the city has embraced one of that country's most storied traditions: the beer garden. What started with the Pennsylvania Horticultural Society's pop-ups has morphed into something more, with Independence Beer Garden in Old City and a floating barge-style bar at Spruce Street Harbor Park. We're still waiting to hear from PHS about the locations of their (supposed!) two beer gardens this summer, though the rumor mill places at least one in the hot Passyunk Square neighborhood. 
4. Cheap Phillies tickets
Time for some brutal honesty: This is not the best moment for Philadelphia's storied sports franchises. Fortunately, there is one upside to a struggling squad on the diamond — cheap tickets. Grab yourself some discounted seats and head down to Citizens Bank Park. No matter how woeful the pitching, the beer still flows (they even offer great craft options such as Philadelphia Brewing Company's Walt Wit and Victory Brewing's HopDevil IPA) and the hot dogs still…er…do whatever it is that hot dogs do. And hope for a short line at the Schmitter stand: That glorious sandwich and the Philly Phanatic will keep your spirits afloat even when things get rough on the field. 
5. Bike Share is finally here
So, how exactly are you going to manage to enjoy all this summer fun, from farmers' markets to beer gardens? The city's brand-new bike Indego share is here to help. With stations all over Center City and the adjacent neighborhoods, you'll be cruising. Click here for a current map of stations. And for more on the genesis of this game-changing transportation upgrade, check out this recent story in Flying Kite.
6. A cool commuter perk
Whether you're a daily commuter or an occasional urban explorer, chances are you'll pass through 30th Street Station at least once in the coming months. When you do, be sure to check out one of University City District's crowning achievements: The Porch. This year, there will be more seating, more programming and more shade for the in-transit masses.
7. SEPTA stays up late
After a successful pilot program, you can look forward to 24-7 weekend service on SEPTA's subway lines. That means plenty of time for post-game beers at Xfinity Live! and lots of late-night dancing in Fishtown. 
8. A super-sized slip 'n' slide comes to town
As part of its national tour, Slide the City is coming to the City of Brotherly Love. The wet-and-wild fun is the brainchild of Salt Lake City resident John Malfatto — he hosted summer parties for years using his own homemade slide. Then he decided to think bigger, envisioning a raucous combination of water park, steep run and homemade slip 'n' slide, and Slide the City was born. 
Inaugural events were held last year in Salt Lake City and Boise, Idaho. The event will hit at least 100 dates in North America in 2015, with about 10 international markets in the works as well. The details have yet to be finalized but you can preorder tickets on the event's website. 
9. Rollerskating on the Delaware
It's time to channel the spirit of your inner tween. This spring and summer on the Waterfront, lace up those skates and roller-skate (or blade) to some hot tunes before retiring to the adjacent lodge for a cold drink and hot snack. 
Blue Cross RiverRink Summerfest, Philadelphia's first and only outdoor roller rink, will replace the popular Blue Cross RiverRink Winterfest, putting the prime Penn's Landing location to work year-round. The space will be open seven days a week starting May 22. 
And while you're down there, hit up the aforementioned Spruce Street Harbor Park. This year's incarnation will boast more seating, more hammocks, more dining choices, more beer and more family-friendly attractions. It opens to the public on Memorial Day Weekend. 
10. Seasonal brews
Last week, we knew the season was finally turning when we sat outside for happy hour at Devil's Den in South Philly and had our first sip of Yards Brewing Company's Saison. It's just one of a slate of summer seasonals that should be appearing on shelves and tap lists over the coming weeks. Dogfish Head's Aprihop is on the way, followed by Festina Peche. We also plan on grabbing tastes of Flying Fish's Farmhouse Summer Ale and Dock Street's Jip the Blood berliner weisse. Here's to summer!
LEE STABERT is managing editor of Flying Kite Media and Keystone Edge. She really wishes the Phillies were better. You can follow her on Twitter @stabert.