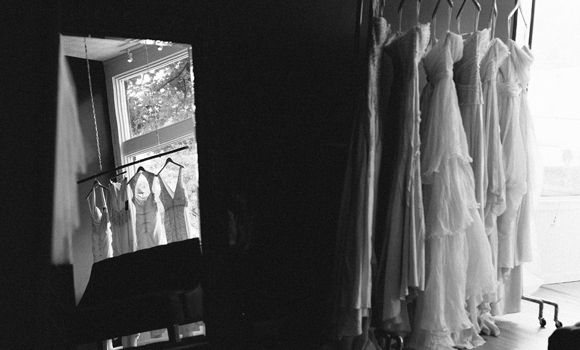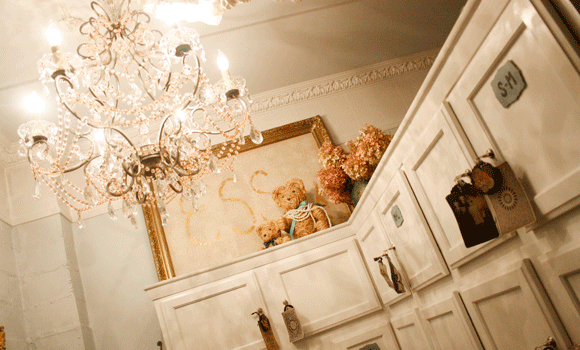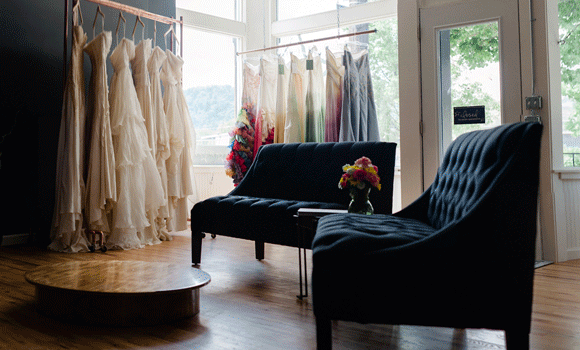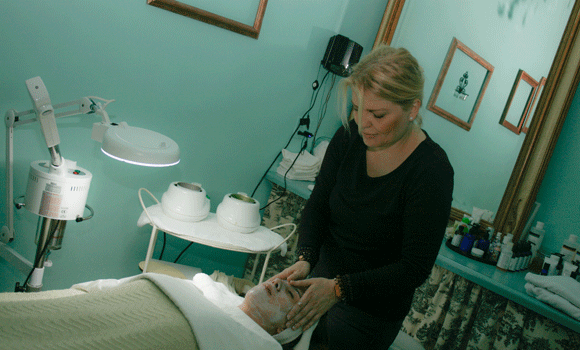 The average cost of an American wedding is $25,200, with thousands of those dollars being spent long before the big day even arrives. Brides put effort into their beauty routines from head to toe — hair care to pedicure. From balancing wedding budgets to choosing the right decor (not to mention the combining of lives, residences and families), getting married can be pretty stressful. 
But with some pretty strong local support systems in place, Pittsburgh brides are a lucky bunch.
From mind and body workshops, to pampering bridal services, to finding the perfect dress and engaging dream vendors, here's a look at three Pittsburgh operations that help brides-to-be prepare for the big day. 
Get fit at Bridal Boot Camp
In March, the Renaissance Pittsburgh Hotel launched a complimentary eight-week Bridal Boot Camp program featuring physical and wedding-themed informational sessions.
Christine Zimmick, director of catering at Renaissance Pittsburgh, joked that the idea for the boot camp was born in a PiYo class with the hashtag #sweatforthedress in mind.
Zimmick and Katy Simovski, Renaissance Pittsburgh catering sales manager, explained that the boot camp covers everything from support with exercise to choosing the right vendors. 
"As planners, our team is so excited to offer Bridal Boot Camp to our brides," says Zimmick. "We understand that weddings are so much more than just the actual date. Getting your body and mind ready for your big day is an essential part of the planning process. Our main goal is for brides to actually have fun while planning. During boot camp, they will have the opportunity to meet other brides and local wedding experts while forming personal connections with the Renaissance planning team."
Brides are encouraged to bring their bridesmaids or a fellow bride-to-be to weekly sessions featuring either PiYo classes and running hours or scheduled workshops focused on photography (including tips on how to look your best in photos), hair, makeup, healthy detox, diets and reception design from Pittsburgh-based vendors.
Events are free to all area brides, but the workshop provides a great opportunity for partnership with Renaissance brides. According to Zimmick, the hotel offers an array of services for brides as a venue for showers, bachelorette parties, boudoir shoots and the wedding itself. 
"[The Renaissance Pittsburgh] really creates a partnership with the bride and her family," she insists.
This was Renaissance's first year offering the boot camp and Zimmick confirmed that they hope to host the workshops again next year. The March through April series was designed to begin before wedding season was in full swing. In 2016, the boot camp may start earlier so more spring brides with earlier wedding dates can benefit.
"I think we're really going to nail it next year," enthuses Zimmick.
Get pampered at ESSpa
Looking your best can also involve a little pampering.
Eva Kerschbaumer, owner of ESSpa Kozmetika organic day spa and skincare salons, says that regular spa treatments should be included in wedding plans, just like every other important item.
"Do not expect to get a facial the day before your wedding and see great results," she explains. "You've spent months and countless hours planning every detail of your big day — music, flowers, food, etc. But the one thing that matters most — your healthy, beautiful face — is often overlooked, stressed-out [and] hidden under layers of makeup. I always recommend a schedule of regular monthly, or more frequent if needed, expert facials to ensure that your face is absolutely picture perfect for the most important day of your life."
ESSpa is more than your average American day spa. Kerschbaumer's Hungarian roots and training give her spa a bona fide European feel. She spent two years in Hungary studying the chemistry and biology of the face and skin, as well as an intense study of product ingredients.
The immigrant entrepreneur came to America at age 22 with $50 in her pocket and dreams of utilizing her background in skincare and cosmetology to start a business. She taught herself to speak English by watching Gilligan's Island on repeat, and began to work toward growing her spa franchise, ESSpa Kozmetika.
"I opened [the spa] almost 15 years ago with two employees," recalls Kerschbaumer, adding that the spa has since expanded its services and now boasts almost 45 employees.
After more than a decade of business, ESSpa Kozmetika, owned and operated by Kerschbaumer and her husband Scott, has locations in Pittsburgh, State College and Florida. ESSpa uses only green and planet-friendly products. Even the spa's nail lacquer lines are considered eco-friendly with brands like Zoya on the shelves.
"When I meet a bride, we have a plan," says Kerschbaumer. She explained that the bride will plan her appointments leading up to and on the big day, as well as appointments for the wedding party and mother of the bride. The spa often hosts shower and bachelorette events.
Kerschbaumer added that she has an event planner on staff to help arrange these larger parties and has accommodated a bridal party of 25 in the past. These shower and bridal events often have champagne, cake, lunch and matching robes, along with a wide selection of pampering treatments.
"I make it easy for the bride," she insists.  
Whatever cosmetic service a bride may need, ESSpa can help.
Offering lash extension, hair removal, skincare, salon services, spray tanning, manicures, pedicures and massage, ESSpa has a wide selection of bridal and beauty services — most notably eDry, the new blow-dry bar. A staff of internationally trained brow artists and makeup experts are on-hand to deliver blowouts, brow treatments, and makeup lessons.
The blow dry bar opens as early as 6:30 a.m. by appointment so customers can start the day with great hair and a complimentary cup of premium coffee.
"It [makes] your day better if your hair is amazing," enthuses Kerschbaumer.
Get creative with Erin Szymanski
Erin Szymanski bought her wedding dress online.
"There's so many amazing options from designers all over the country … but there [was] nowhere around here to try them on," she explains.
So she opened her Lawrenceville bridal boutique Glitter & Grit in June 2013.  
"When I was planning my own wedding, I knew that I didn't want to visit a busy bridal shop with salespeople pushing puffy, expensive designer gowns," says Szymanski on the shop's website.
The Butler Street boutique strives to offer handmade, high quality and romantic dresses — nothing mass-produced or overly structured. The site states, "Glitter & Grit offers a uniquely curated selection of handmade and independently designed wedding dresses and accessories to Pittsburgh's boldly engaged, in a warm and welcoming environment that is open to all lifestyles and wedding concepts."
Szymanski explains that dresses in her shop have about a four- to six-month turnaround, and brides should allow another three months for alterations. Other salons yield a nine-month turn around, so Szymanski said picking the dress is one of the earliest decisions a bride makes, often about a year before the wedding date.
She has some advice for brides searching for the perfect fit. First, pick your venue. Imagining and planning around a setting will help you choose the right dress for the occasion. She also suggests that brides think about trying on dresses as a fun act of "exploration."
"Keep an open mind and try on a lot," says Szymanski. She explained that many brides don't know what's going to look good, until they try on several cuts and styles.
And the staff is there to help local brides with more than the dress.
Szymanski and Jimmy Lohr of Lawrenceville florist greenSinner launched Hitchburgh in 2013 to cater to creative Pittsburgh couples and vendors interested in a more personal wedding experience. The group focuses on local small businesses offering custom options for brides. From photographers to caterers to venues, vendors showcase their offerings at Hitchburgh's Hullabaloos, or artisan wedding shows, and on the Hitchburgh website.
"A lot of people, when they start planning their wedding, don't know how to compare [vendors]," explains Szymanski, adding that Hitchburgh can be a great starting place for those seeking something a little less traditional. "I think it's really important, personality-wise, to mesh well with the people planning your wedding."