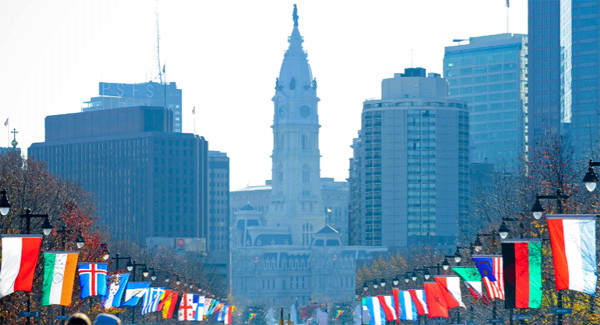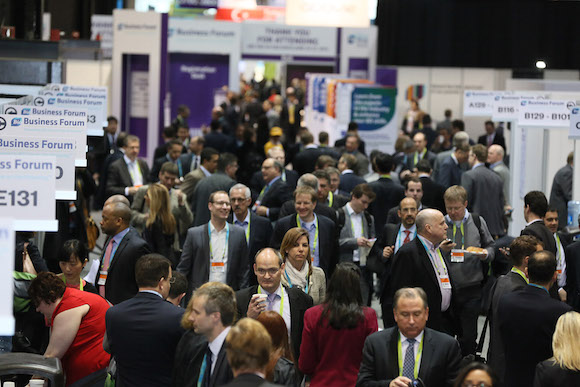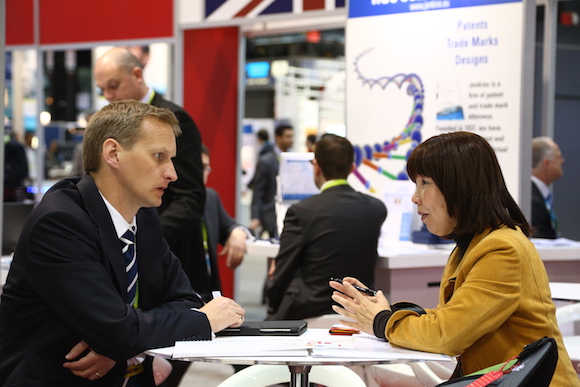 As Philadelphia continues to build its global reputation as the City of Brotherly Love, the home of the Liberty Bell, and the Cheesesteak Capital of the World (just to name a few), it is also earning a new name for itself within the biotechnology industry as a hub of innovation — a place where companies and universities are developing everything from therapeutics for Alzheimer's to technology to detect foodborne illnesses.
As a result, the city was selected to host Biotechnology Industry Organization's (BIO) 2015 BIO International Convention, the largest biotech gathering in the world, at the Pennsylvania Convention Center June 15 through 18. It's a unique opportunity for the region to showcase its biotech ecosystem on a global stage.
The Washington, D.C.-based BIO is the largest trade association for biotech companies, academic institutions and government science centers. Its convention is expected to draw more than 15,000 industry leaders from 47 states and more than 65 countries representing a wide spectrum of life science innovations and application areas from drug discovery and nanotechnology to biofuels and cell therapy.
"The Convention is where the global biotech community meets, connecting the people, companies and innovations that help to fulfill the promise of biotechnology through healing, fueling and feeding the world," says Fritz Bittenbender, BIO's Executive Vice President of Public Affairs. 
Jam-packed with an impressive roster of world-renowned speakers, cutting edge presentations, non-stop partnering opportunities and session tracks, the Convention will also feature unique programming specifically designed to show off the tri-state region.  A 250-member Host Committee representing Pennsylvania, New Jersey and Delaware were integral to the planning.
In addition to the immediate economic boon the Convention will bring, the committee recognized the potential to make longer-lasting impact on the region by spotlighting its startups, international partnerships, academic innovations and local heroes.
Global to Local
According to Bittenbender, one third of BIO 2015 attendees are from outside of the United States, with members of the international delegation coming ready and willing to share their knowledge and create vital relationships across the globe. 
"When you pair that with Greater Philadelphia — the heart of the biopharma industry with more than 1,200 companies — there is tremendous potential for successful collaboration and innovation within and beyond the region," he explains.
Working together, the State of Pennsylvania, Select Greater Philadelphia, the City of Philadelphia, the State of Delaware, and the State of New Jersey, created a series of tours to compliment the convention, showcasing the tri-state region and the larger life sciences community to the international delegates and visiting attendees.
Within Pennsylvania, tours will include a visit to the Philadelphia Navy Yard, with the opportunity to meet established pharmaceutical companies and rising stars — many with international roots — and to learn about their experiences in choosing to grow in Philadelphia. A tour is also being offered of the University City neighborhood (home to the University City Science Center) featuring insight from institutional leaders about the international partnerships they are setting up.   
"We are excited to gain exposure to a lot of markets that we may not have had the sources to get to on our own," says Sara Merriman, Senior Director of Business Attraction and Retention for the Philadelphia Department of Commerce. "As these international companies look to expand to the U.S. and establish East Coast locations, hopefully they like what they see and keep Philadelphia at the top of their list."
Most Likely to Succeed
Every year, the Convention's Academic Zone provides a hot-spot for universities and research institutions to network and display their research and drug development ideas. This year, exhibitors hoping to commercialize new and innovative technologies will present their ideas and create crucial partnerships to make it happen.
Participating Pennsylvania-based institutions include Jefferson Ambassadors, Fox Chase Cancer Center, Temple University's Office of Tech Transfer, University of the Sciences and the Drexel University School of Biomedical Engineering, Science and Health Systems.
In 2014, academia scheduled more than 500 one-on-one meetings with pharmaceutical and biotech companies to explore potential licensing. By using BIO's One-on-One Partnering™ System, those connections are even easier to make.
"Our overreaching goal is to make sure our technology reaches the people that need it and bio plays a big role in that," explains Heather Rose, a licensing manager for Drexel University's Office of Technology Commercialization. "BIO is our biggest opportunity of the year to make connections with larger companies that can help us reach that goal."
From Idea to Empire
As the world's largest biotechnology event, BIO provides several specialized opportunities geared towards startups and emerging companies. Inspired by ABC's hit show Shark Tank, the Host Committee came up with the idea of "Startup Stadium."
"For the first time at the Convention, aspiring startup companies can pitch their ideas to the investment community, venture philanthropy groups, and BIO attendees who can help take their business to the next level," explains Bittenbender.  
Among the 25 companies scheduled to present, 14 are from Pennsylvania. They specialize in everything from cancer therapeutics to epilepsy diagnostics to orthopedic medical devices. A panel will provide live feedback and judge the sessions in an exciting and interactive experience.
"The goal of the Startup Stadium is to promote innovation and job creation outside of the big biotech and pharmaceutical companies," adds Bittenbender.
Ready, Set, Hire
According to a recent survey by BioSpace, 70 percent of respondents predict a hiring rush in 2015, particularly among smaller firms. The poll was split over where most hiring would occur, with 39 percent predicting it would go to research and development jobs, and 39 percent saying it would be in clinical trial research.
In response to this booming growth and to help those in the sector looking for a new career, the BIO Convention will host a Career Fair on June 18. Representatives from companies such as Acorda Therapeutics, Johnson & Johnson, MedImmune, Novartis, as well as regional employers and staffing agencies, will be on-hand to discuss opportunities with job seekers. 
"This is a great opportunity for employers to connect with the exceptional talent found in Greater Philadelphia," insists Bittenbender, "and for anyone seeking career advancement opportunities, professional development resources, and access to the industry's top life sciences companies." 
Attending the career fair is free and registrants gain access to the BIO Convention Exhibition and Startup Stadium that day. 
Fighting the Good Fight
Also new this year is a component dedicated to highlighting industry "superheroes" from the patient, academic and business communities.
"While the contributions of these men and women may not always make the headlines, their hard work and commitment to advance cures and therapies that will change people's lives should be honored," says Bittenbender. 
Take Emily Whitehead for example. Diagnosed with acute lymphoblastic leukemia at the age of five, she went through years of chemotherapy only to be told there were no more options. As a last hope, Emily enrolled in a Phase 1 clinical trial and was the first pediatric patient to receive genetically modified T-cells that were trained to recognize and kill cancer cells. The treatment worked and Emily is nearing three years cancer free. 
Today, the 9-year-old serves as co-founder and junior board member of the Emily Whitehead Foundation which aims to direct funding to researchers to develop better treatment options and ultimately a cure for pediatric cancers, while also promoting awareness and providing support for pediatric cancer families.
And what better way to honor Emily and all the superheroes than by recognizing them during the Convention's Kickoff Benefit Concert on Monday June 15, as well as throughout the Convention. 
KARREN JOHNSON is a freelance writer and stay-at-home mom with more than 15 years experience covering topics ranging from business and healthcare to parenting and education.