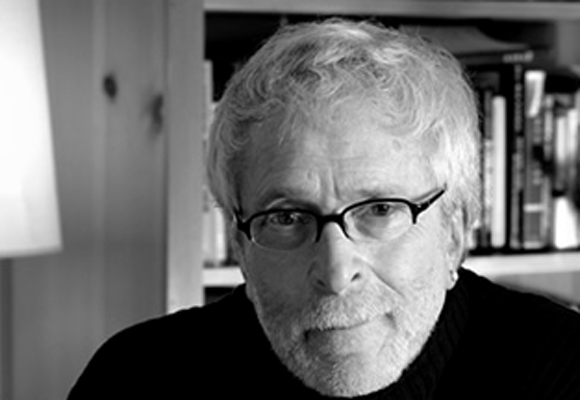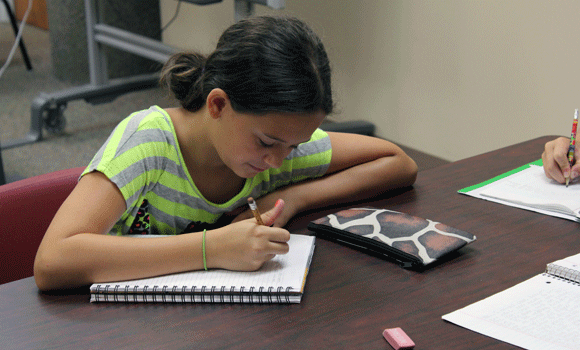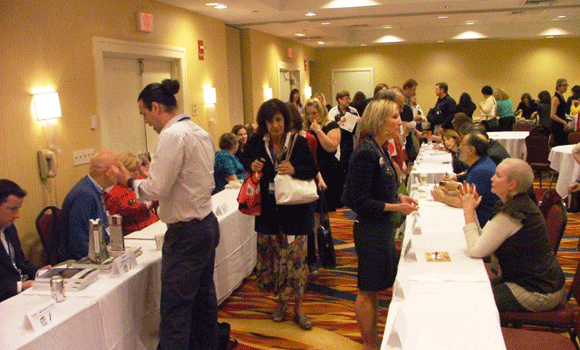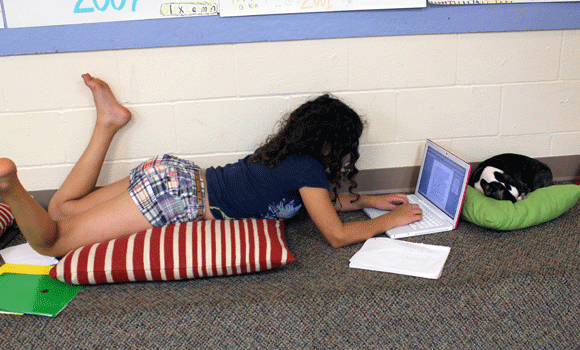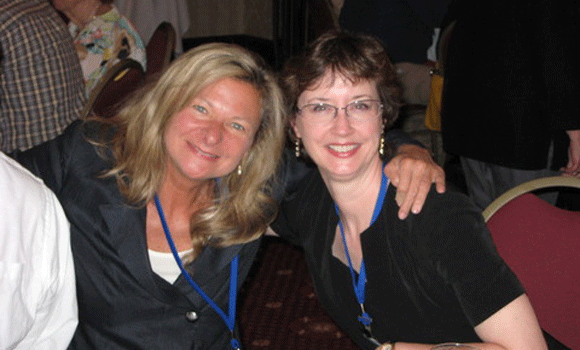 Already well-known for the confluence of three rivers, Pittsburgh is also home to a thriving writing scene. Words flow from this town and are as much a Pittsburgh tradition as steel and coal.
According to research conducted by Central Connecticut State University, Pittsburgh is one of the top 10 most literate cities in the country. And Steel City has spawned and supported a long line of creative and popular authors. Nonfiction writers and journalists from the region can look to the groundbreaking investigative journalism pioneered by Pittsburgh native Elizabeth Jane Cochrane, also known by her pseudonym Nellie Bly (a name borrowed from a song by another Pittsburgher, Stephen Foster). Hill District-born playwright August Wilson received Pulitzer Prizes throughout the end of the 20th century for his writing. And poet and University of Pittsburgh Professor Terrance Hayes is a recent National Book Award winner and recipient of a MacArthur Fellowship.
Local Chapters
New and experienced writers have many opportunities to find a community in Pittsburgh that supports and strengthens their work. Groups such as Romance Writers of America and the Western Pennsylvania chapter of Society of Children's Book Writers and Illustrators have active memberships; the local chapter of Sisters in Crime is the Mary Roberts Reinhart chapter, named in honor of the author known as the "American Agatha Christie," who hailed from Pittsburgh.
Membership in these genre-specific groups also overlaps with larger organizations like Pennwriters, a statewide group with international membership that started in Pittsburgh. This spring, the annual Pennwriters Conference returned for its 29th year.
Pennwriters Vice President Annette Dashofy credits the strong communities of Sisters in Crime and Pennwriters with supporting her efforts. A lifelong resident of Washington County, Dashofy just released Bridges Burned, the third book in the Zoe Chambers mystery series, set in southwestern Pennsylvania. She has been on the USA Today Bestseller list and nominated for an Agatha award for best first novel.
"Whenever the local Pittsburgh authors get together, it's quite a group. We do seem to have an extreme amount of talent here," says Dashofy, adding that the mystery writing community includes Nancy Martin, Kathleen George, and Catherine Miller James. "We're supportive of each other. Every one of them would reach down and help you up, give you suggestions and critiques. There's no sense of competition, just an attitude of helping each other."
Pennwriters started in 1986 when 15 aspiring romance novelists met published author Nancy Martin at a writers' symposium at the University of Pittsburgh at Johnstown. The first conference hosted about 200 attendees. Pennwriters offers workshops, monthly critique groups and opportunities to meet agents and editors.
Write Local, Read Local     
According to Dashofy, local authors often don't get attention from hometown press. Steel City writers Gwyn Cready and Meredith Mileti are working to change this — they created the Women Read/Women Write Book Fest to bring attention to local writers and quench the thirst of local readers.
"We began working on the idea in 2011 and hosted the first event in 2012 at Barnes & Noble. It was standing room only," recalls Gwyn Cready of Mt. Washington. "This year we found a great space at the Carnegie Library in Carnegie with rooms for workshops, signing rooms and food trucks. There are other women's book festivals in the U.S., not a lot, but we are the biggest book festival in Pittsburgh."
Romance novelist Cready has published seven books, with her eighth coming out this fall. Cready won the RITA award, the most prestigious award in romance writing, and is the Romance Laureate of Pittsburgh. She writes time travel romance and all of her books are set in Pittsburgh.
Mileti grew up in New York but came to Pittsburgh 30 years ago as a developmental and educational psychologist and research professor at the University of Pittsburgh. Mileti recently released her first novel Aftertaste and is working on her second book.
"I've felt tremendously welcomed and nurtured by the community of writers in Pittsburgh," enthuses Mileti, who now lives Downtown. "We have an unbelievably rich community of writers living right here; it's an interesting phenomenon. Women Read/Women Write is a book club on steroids. There is a magic that happens when you get women in a room talking about books. We really wanted to capture that energy."
Cready and Mileti say Pittsburgh needs a literary festival with all of the groups pulling together to create a diverse, exciting event.
"We have a unique gift here. Pittsburgh is not as big as Chicago and New York, so if you're a writer in Pittsburgh, you have the opportunity to know all the writers and that strengthens the community," argues Cready. "We're all part of the same community. If you get your hands on one writer in Pittsburgh, you can make your way into the right group."
Mileti also credits the high number of libraries in the city with supporting the community by offering writers groups and seminars. And independent bookshops such as Penguin Bookshop in Sewickley host events for writers –  the Writerhead Seminars began in May.
Write Local, Think Global 
While members of the local writing community are well-known within the city and surrounding areas, Lee Gutkind and the team at the Creative Nonfiction literary magazine are ready to bring them into the national and international spotlight with the Writing Pittsburgh project.
"Writing Pittsburgh is what I consider to be a very, very supportive Pittsburgh project," says Gutkind. "My idea is to launch a book project that will allow Pittsburgh writers with connections to write about Pittsburgh so that people all over the world will be able to see the impact that Pittsburgh has made. I'm trying to help writers here think about Pittsburgh in a global rather than local way."
The Writing Pittsburgh project will be unique from other anthologies — instead of submitting completed works, writers will submit proposals, participate in workshops and gain professional publishing experience through a year-long funded fellowship.
"We will help guide and mentor the writers, and help them write more targeted and skillful narratives," explains Gutkind. "We're planning a series of books and events that will tell the real story of modern Pittsburgh's rise to national prominence and provide networking and publishing opportunities for local writers and the area's literary community."
Creative Nonfiction is the first and largest local literary magazine to publish creative nonfiction. Founder Gutkind's approach is to think globally and act locally — all of his non-fiction subjects, including organ transplant, robotics and child mental health, are relevant around the world.
The Creative Nonfiction Conference returned this spring to host writers from Pittsburgh and other parts of the country. Gutkind argues that the city does need an event to engage locals working in all genres.
"Pittsburgh has a lot of universities that teach writing, but there's no cross fertilization; the writers from these programs don't connect in any significant way," he argues. "I've been here a long, long time and I'm not just talking about university writers. It's not to say that no writer in Pittsburgh connects. But the many rich and fertile writing organizations don't often come together as a group. You can't name one event that brings people from all different genres together."
Gutkind recalls an attempt six or seven years ago to create a Pittsburgh literary festival called The 412. It had foundation support in the first year and featured local and national writers. But after three years it floundered due to lack of an organizational body. 
"What we need to do is go beyond the borders in order to build a community, to build a connective tissue to other writers," insists Gutkind. "That's what Writing Pittsburgh is all about, to help Pittsburgh writers make an impact everywhere."
The Next Chapter  http://www.writingstudiopgh.com/
While Gutkind works to connect Pittsburgh writers with the larger creative community, Julie Albright is focusing on the future with her Almost Authors summer program. Students in third through 12th grades spend a week sharpening their storytelling skills. Albright owns The Writing Studio in Friendship and has lived in Pittsburgh since childhood.
"I find Pittsburgh endlessly inspiring," she muses. "There are so many stories here, so many landscapes and things I want to investigate. I don't feel competition here, I feel only support from other writers. Any day of the week you could find a reading to go to, from the New Yinzer to a literary series at Carnegie Music Hall. From small to large, there's always something. It seems like there are tons of writing groups, poetry, novel, cropping up here and there."
Albright loves working with young writers but doesn't push them to create finished products. Instead, she hopes to recreate the supportive atmosphere that she has found in the city.
"Their writing is completely unencumbered by what's expected from the audience," she enthuses. "They aren't even the greatest, most accomplished, image-rich poems, but they are just so pure. My main goal is to give them a week in which they feel writing is powerful and they have something to say. We talk on a larger level about goals for writing, the many things writing can do. It's a force, it can persuade, entertain. It's a kind of a magic to make someone laugh or cry with your writing."