At some point, Braydon Johnson-McCormick, a composer and conductor with a doctorate in music composition from
Boston University
, realized that a music career wasn't right for him. So, he put his technological know-how to use, first in the corporate world, and then in starting
rVibe
, a company that provided legal music sharing and interactive concert broadcasts.
Then the business changed — a lucky call from a pharmaceutical company resulted in rVibe figuring out a way to save large corporations millions by helping them train their sales staffs remotely.
Their innovations in virtual instructor-led training have helped rVibe grow from a one-man operation in 2004 to a million-dollar company with 10 full-time employees and 25 part-time contractors, and offices in Bethlehem and Chicago.
What inspired you to start rVibe?
Technology had put me through graduate school, along with the federal loan program, and I used that to start working in large corporate environments in the technology groups.
At the time, I still had contacts in the music world, and found that music file-sharing was really taking off and making the music industry plummet to the floor. I came up with a way to solve that with a technological platform that would allow people to legally swap music and pay one another for it. So, in 2004, I contracted out to start, and that was the beginning of rVibe.
At that time, the licensing from record companies was very expensive, so we started broadcasting concerts live, and looking at ways to do interesting things with that. We started making these cool interactive concerts and we had some success with that. But it wasn't fast-growing from a revenue standpoint, and again we had costs with licensing.
Then, out of the blue, we got a call from a large pharmaceutical company that needed help with their live virtual training. They said they liked our concert stuff, and they knew we didn't do training, but could we come in and help them out?
We decided to try it. We made a presentation to the director; he asked how much it would cost. We said "$5,000." He said, "Can you start tomorrow?"
It was a learning experience for us. It took about a year and a half from that time (2009) to plant our feet in this area. We had to let go of the concert part of our business — a small company can't do two completely different businesses at once. It was hard, but we finally embraced our training methodology fully, redefined our brand and staffed up appropriately.
We made a strategic hire in 2011 that turned out to be pivotal — a person who came out of sales training and was able to help us re-tool our product offering. The business really took off in 2012.
What exactly does your company do?
We provide large enterprises with the ability to train their sales force and staff remotely. Most large companies have always either done e-learning, with individuals working online at their own pace, or they fly the employees to a central training center for days or weeks. We have allowed them to merge those two methods. You can redesign the curriculum so that people can do some e-learning, but also can do the live, instructor-led learning online. Our technology and service package has a whole ecosystem in which the clients can operate and provide live training in a virtual setting.
Our system combines a number of categories — e-learning, web conferencing, Adobe Connect and high-definition live video streaming — to produce a comprehensive experience.
The users can log into the system and see the curriculum, which instructs them to read documents and take tests. On a certain date, they are told to attend a meeting; they simply press the "attend" button and they're brought into the live meeting space, where they see a live video feed of the instructor and web-cam video feeds of the other learners, as well as whatever materials are appropriate, such as interactive exercises or Power Point presentations.
There is interaction every few minutes, and there can be breakouts with workshop elements — people working in small teams to create a presentation for the whole class. It can last one to six hours.
Users can do this on a desktop or mobile device, although a desktop is preferable for longer sessions.
This cuts out vast amounts of travel and vast amounts of productivity loss, and saves an average of 80 percent of a company's travel costs.
How has your company grown?
In 2004, it was just me, with some partners who came and went. In 2007, I met my current partner and co-founder Chris Benes, our CTO; we merged in 2010. [Benes is a software developer.] We now have 10 full-time employees and 25 part-time contractors. In 2009 through 2011, our revenue was around $200,000 per year.
In 2012, we grew about 900 percent, an unbelievable rocket ride of growth. It almost broke us, because in the first half of the year we scaled up our organization really rapidly and went too far, overspending. We have corrected for that. We doubled our client load from four to eight in the second half of 2013, and now we're positioned for another strong year of growth. Our projected revenue for this year is about $5 million.
What resources did you take advantage of in starting your company?
Initially, when we were doing the music download work, Ben Franklin Technology Partners of Northeastern Pennsylvania sponsored us, brought us into their portfolio, and put us in their incubator for five years. Everybody there really pulls for the entrepreneur. They have been tremendous for us. One of them is on our board of advisors. They invested in us for a few years starting in 2005 (a total of $171,000 in funding).
The [Keystone Innovation Zone] in Bethlehem has given us grants and opportunities for market development, and we have also had support from the Lehigh Valley Economic Development Corporation. All these groups have really made it happen. I hope they'll be able to continue to drive as much growth as they have already in the Lehigh Valley.
What was your biggest challenge so far?
The biggest challenge is sustaining it, every aspect of it. The startup road is very bumpy, incredibly volatile. It's enormously difficult to persevere through the ups and downs. There are big things that happen — like growing too fast in 2012 — but, really, the hardest thing is just keeping at it every day, and pulling through with your own sheer will power.
Writer: Susan L. Pena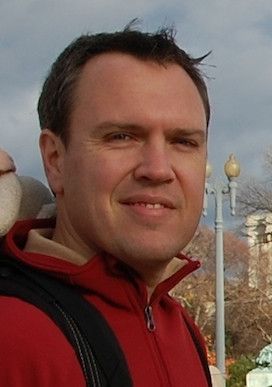 http://www.rvibe-live.com/
116 Research Dr. Suite 221 Bethlehem, PA 18015
---
↑

Top