Michael Whitman, founder of
Micro Interventional Devices Inc.
, may have a degree in economics and business from
Lafayette College
, but his true passion is inventing devices that allow surgeons to perform minimally invasive operations.
So where did this interest come from?
Growing up in Hunterdon County, N.J., Whitman spent a lot of time around his father's car dealership, where he learned about practical engineering from the transmission and braking systems of cars in the shop. And when he met his future wife, an engineering student at Lafayette, he learned more about the discipline while helping her study for exams.
Add to that 13 years of working at Johnson & Johnson in sales, marketing and product development, during the time in which the company launched its division for minimally invasive surgery, and you have someone with a host of experience. Whitman was on the team that launched the coronary stent.
Now he owns about 35 patents. After leaving Johnson & Johnson, he founded Power Medical Interventions of Langhorne, inventing the first computer-mediated surgical stapling instrument. In 2009, the company was acquired by Covidien Ltd. The product is now used in 14 countries on three continents.
Whitman's current company, founded in 2010, makes the Permaseal, a minimally invasive device used in structural heart repair. The product is about to go into clinical trials in Germany, and, if all goes well, should reach the U.S. market in six to nine months.
What inspired you to invent this device and start Micro Interventional Devices?
With minimally invasive surgery you get better patient outcomes, shorter hospital stays and less costly care. Cardiovascular surgery has lagged behind in this because of the complexity of what you're dealing with, with the heart. There were opportunities emerging in structural heart disease as companies were moving away from open-heart surgery to trans-catheter surgery.
The market that was emerging was called TAVI (trans-catheter aortic valve implantation). [You put] a heart valve to repair a structural heart defect on the end of a catheter instead of cracking open the ribcage.
Recognizing this transition, I realized they were going to need new tools to facilitate the procedures.
Our first product is called Permaseal. It's a single-patient-use, disposable product that looks like a small gun. You put it on the heart, release the trigger, and it puts webbing with anchors onto the heart. It allows you to pass instruments through that webbing, and when you pull the catheter out, the webbing closes the hole you created. It gives you access and closure. It has to be reliable and it has to leave very little foreign matter behind. Using this reduces OR time, reduces blood loss, and simplifies complex structural heart repair procedures. At this point, surgeons are still hand-sewing these things.
Where are you in your development?
When we started in 2010, I filed four patents and started working on them. We now have the device, and there have been several pre-clinical trials — they have been 100 percent effective so far.
It will go through clinical trials in Germany in about six weeks. We have gone through regulatory approval and approval by the internal review boards of the six hospitals we are using.
We have to do 40 patients at the six sites. They're high-volume centers, so we hope to be done in 60 days. After that, there's a review of the data by the regulatory agency in Germany, which takes about 90 days. If they give us approval, we receive the CE mark, which means we can market the product in all European Union countries.
We will submit a 510-K (to the FDA) in the United States for approval later in the second quarter. We hope to be in the U.S. market in six to nine months.
What resources did you use in starting your company?
We found Ben Franklin Technology Partners of Northeastern Pennsylvania's Tech Ventures on the Lehigh University campus in Bethlehem. Those people are unbelievable — they jump-started the whole thing. We leased space from then, and they made equity investments in the company totaling about $450,000 so far.
We were also named Product Innovator of the Year by Ben Franklin last year. They have been tremendously helpful. They introduced us to Originate Ventures in Bethlehem, and prior to that we did a round with Battelle Ventures in Princeton, N.J. So, we have been able to attract two good venture capitalists. Also, Pennsylvania Life Sciences Greenhouse has helped.
How has your company grown?
The original group was myself; Willard Hennemann, chief science officer; Pete Datcuk, director of product design; and (my daughter) Katherine Whitman, product director. I've worked with Bill and Pete for years on other projects.
More recently, we've added two higher-level engineers: Manuel Rausch, an expert in cardiovascular biomechanics and statistical methods, and Jamie Gewirtz, our design engineer.
What has been the biggest challenge?
There are two challenges. One is the business challenge: to get organized and funded. That's where the Ben Franklin helped tremendously.
The second is the research. You have an idea, and to take that idea and make it real and manifest it in a physical product requires discipline and a vigorous approach.
We're putting darts into a heart. It takes 4/1000 of a second to apply our technology. So you can imagine the speed at which these things are being injected, and they have to be so small they don't infringe on the heart's function or wall motion, and they have to be strong enough to close a 1 cm-wide wound. You're working with a lot of juxtaposed requirements, and getting that organized in some type of conjoined analysis and testing quickly and vigorously takes a lot of heavy lifting. There's a lot of test-fail-test-fail. We did the fail part really well. It's trial and error, but the team never gave up.
Writer: Susan L. Pena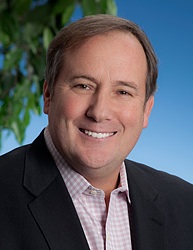 http://www.microinterventional.com/
5 Caufield Place Suite 102 Newtown, PA 18940
---
↑

Top