When you think of travel deals, you probably think of the major players with catchy jingles or trendy spokespeople that regularly advertise on television. 
 
But Brendon Schenecker knows better. He has discovered and exploited the niche play in travel deals, focusing on a single location and rooting out the absolute best in hotel. Schenecker's
TravelVegas.com
and mobile Vegas app have established themselves as go-to resources for the throngs still flocking to Las Vegas for action
Just this month, Schenecker was
featured for his company's new iOS app
that goes beyond information about shows and dining, allowing users to buy tickets and make reservations on the spot. The app has quickly become the most downloaded and used app among Las Vegas travelers and has helped Schenecker make important personal connections with some of Sin City's major players at MGM, Caesar's, and Palm.
What was the inspiration behind TravelVegas.com?
Being a frequent traveller to Las Vegas I noticed that my phone really could not help me out on my trip. If I wanted information I had to search through Google, and it was just messy — half of the time there was no Internet connection in the hotel. Trip planning was not easy either; it could take hours just to find a few hotel promotions.
What was the biggest challenge in getting TravelVegas.com off the ground?
Google. We re-launched our website three months before the largest algorithm update in history. Many of the things we had done to rank our old sites completely missed the mark. Our website was completely removed from the search results for nine of the past 12 months. We were using some aggressive tactics and figured if they had been working why change our strategy. We have since resolved the issues, but it really has set our trip planning business back.
How is TravelVegas.com growing?
During the past year we have hired three additional full-time employees, and we have seen our customer base triple. Also, our iOS app was featured in Apple's top 50 travel apps numerous times this year.
What resources did you take advantage of to launch TravelVegas.com?
We partnered with an established name in Las Vegas — "Las Vegas Advisor." I had always been against going into a partnership, but in this case, it made perfect sense. It has really paid off in the long run. We have different strengths and continually challenge each other to create better products for our customers.
What resources did you take advantage of to grow TravelVegas.com?
The biggest growth factor for us has been finding a gap in the marketplace and capitalizing on it. For instance, we noticed there were no big players in the mobile space. This was not our bread and butter in the past, but we knew it would give us a whole new audience. This has really been the best decision and investment to grow our audience.
What's the biggest challenge you've overcome, personally or professionally?
Coming off a prior success has actually been a challenge. I decided to go back into the same exact space and create a better version. I thought I could simply do the same things and expect the same result. The web world changes so frequently that it has been difficult to keep up with. I have had to completely re-invent myself  — from running an established brand to startup mode. It has really been for the best as it has forced me to push myself even harder than before. .
What's the big differentiator for TravelVegas.com?
Being younger and smaller has been our greatest attribute in this space. We are able to pivot quickly, while many of the larger corporations continue to struggle. While they are having meetings on how to launch a service, we are creating it. We can innovate on a small budget and do it quickly.
What's next for TravelVegas.com? 
This project has really been a test for the national market. We really wanted to focus on one of the largest U.S. markets and get it right. We are looking to expand nationally this year to include major cities on our platform. We will continue to revolutionize the Vegas market, but we will be expanding to include the entire U.S.
— by Joe Petrucci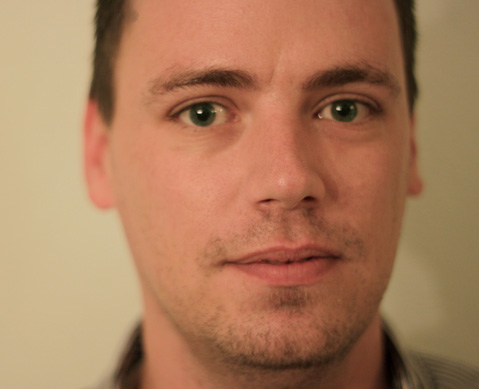 http://www.travelvegas.com/
5415 Clairton Blvd. Pittsburgh, PA 15236
---