Why do we buy products based on reviews of people we've never met?
Just because Tiger Woods swings a certain golf club (or someone likes how a shoe fits) is no reason to plunk down the cash, says Eric Silver, founder and CE0 of an online company that is flipping the traditional marketing model and succeeding in a big way.
The Tepper Business School MBA founded Pikimal–as in pick-em-all–a crowd-sourced website that gives consumers information in real-time on the product or service they seek. Now in beta, Pikimal has raised $1.5 million in convertible debt, through angel investors from the Bay area. (Silver grew up in Sunnyvale, Calif.) The startup has 13 full-time employees (plus interns) working at the Riverside Innovation Center.
Say you're shopping for a digital camera. You can read reviews all day, but if a product doesn't have the specific features you want, you lose in the end, Silver explains. Pikimal's "templates" and "slider" allow you to express what you're looking for–a touchscreen, more than 12 megapixels–and get back a top 10 list of what's available. 
The site, which is getting 4,000 to 5,000 hits a day, will pick up momentum with traffic, he adds. Pikimal offers 130 pikis so far, with 10 to 500 products each, everything from electronics to dating sites to birth control. There's even one for Japan disaster relief charities. New pikis are being added daily. Funding should keep the company afloat  for another year until it's profitable, Silver says.
"There are others using peer advice, but that's not what we're doing," explains Silver, who has a technical and marketing background and was briefly a marketing officer for ModCloth. "This is a different play. I'm competing with how people are performing searches for these things. My personal feeling is you shouldn't buy what's popular because somebody hired the right PR firm."
Pikimal is committed to the region. "I just bought a house," he says. "As long as I'm able to stay on course, we'll be in Pittsburgh."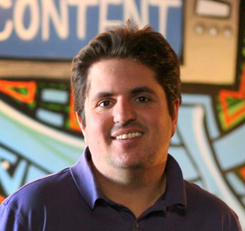 http://www.pikimal.com/
700 River Ave. Pittsburgh, PA 15212
---
↑

Top