The day after his 35th birthday, Buddy Hobart quit his job as the general manager for an office equipment company.  Leading his company's sales and administrative departments, Hobart was coming off what might have been his best year professionally, but the one-time four-year letterwinner for the Carnegie Mellon University men's basketball team was feeling like drawing up his own plays.
So the Homestead native started a sales and training consultancy called
Solutions 21
, which has grown into a multi-million dollar operation serving global Fortune 500 clients and area small- to mid-sized businesses alike. Hobart's company now boasts four primary practice areas: Client Development, Human Capital Management, Strategic Planning and Process Improvement.
That success led this published author and former radio host to his most recent venture known as Ex3 Matters. Its focus, based on research for a book he co-wrote with fellow ex-CMU hoopster and current Arizona State University men's basketball coach Herb Sendek, helps
Ex3Matters
members launch their own consulting careers. Hobart calls them "solopreneurs" and he believes many Baby Boomers who have found themselves out of work can remake their careers by accepting the departure of their former $150,000-a-year jobs. The solution is to go out and get six clients who will pay $30,000 for that Boomers' inevitable bevvy of experience and knowledge, regardless of how many hours or days it takes to complete the task.
How is Solutions 21 growing?
We've gown year over year since we started, not always in revenue necessarily, but in clients, profitability and some other key metrics. Revenue isn't always the best sign of growth. Especially over the last couple of years, one of the things we realized is that businesses are going to be much more open to the new model of talent acquisition, which is contract and deploy. The old way of acquiring talent was hire and train. Our business has grown because we recognized the opportunity with the new model that businesses view talent acquisition as fluid. They can deploy talent on certain projects and there are no legacy costs. 
Our clients have all grown their number of employees because they've contracted and deployed us, and they didn't have to hire employees to get their strategic initiative reached. Every one of our clients has more employees today than they did this time a year ago.
Tell us about one of those companies.
We have a particular client that when we started working with them about 15 years ago they were about a $15 million company. This year they'll approach $300 million. The key reason is they've grown 30 percent during each year of the recession because they drew a line in the sand when they saw what was happening. They realized their competitors would be cutting back in certain areas and providing less than stellar service because of those cutbacks. They made what I thought were critical and courageous decisions. One was to invest more heavily in their customer service and quality, while all their competitors were pulling back. They also made a commitment to enhance their sales force. It was completely counterintuitive and in essence what happened was their competitors had cut so much that they nicked the bone and began to provide inferior service and our client began to pick up additional business. Sometimes what's necessary is completely counterintuitive.
Why are you such a believer in the potential of 'solopreneurs?'
Given the number of firms with 2-100 employees in this country, and there are 24 million small- to medium-sized businesses in America, most of them can't afford that six-figure talent to get them to the next level but man, they need that mindshare. So instead of hiring at $100k, they'll hire at $30k and use your brain to get to that next level. The old equation for employment was to trade time for money. But in today's economy that's not remotely the case. A company pays a solopreneur for knowledge capital whether that takes you two hours or 20 hours. It's particularly ripe in a place like Pittsburgh, as it is in places like Austin and Phoenix and Southern California, hubs all over the country.
As a local guy your whole life, how is Pittsburgh a good place for solopreneurs?
Pittsburgh's reputation of being a big small town, where it's not six degrees of separation, but two.  It's a huge benefit for solopreneurs. Pittsburghers really do try to help others. It's kind of part of our fabric, with the number of foundations here and industrialists giving back. It's a huge help for this climate. We bought an office in the City of Pittsburgh because I believe if we're going to make our home here in the area, it's important to support the city. 
As a former sportswriter, I love a good sports analogy. Please leave us with one relevant to Solutions 21.
When I played there was no shot clock. So you can go into a four corners formation and hold the ball forever if you have someone who can dribble. If folks are considering becoming a solopreneur, then they need to know there's a shot clock with a certain amount of time to make this happen. Unfortunately what I've seen is folks have gone through their severance and their unemployment and sometimes through their 401K and they still believe something different is going to happen. You need to take a shot sooner or later.
— by Joe Petrucci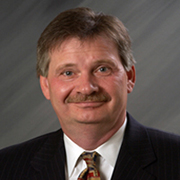 http://www.solutions-21.com/
152 Wabash St. Pittsburgh, PA 15220
---
↑

Top