Mark Mitchnick, M.D., 54, was a practicing pediatrician in New York and several developing countries. During his residency at the New York Hospital, Cornell Medical Center, he and his brother Gary started a sunscreen ingredient business that later morphed into Particle Sciences, of which Mitchnick is the CEO.
Using state-of-the-art equipment, Particle Sciences serves the pharmaceutical industry, designing dosage forms to deliver drugs to patients.
Mitchnick, a native of Framingham, Mass., earned a B.S. in animal sciences from Purdue University, and his M.D. from Georgetown University Medical School.
Why did you leave your profession as a pediatrician to found and run a company?
I had an idea that was unrelated to what we do now, but I mentioned it to my brother Gary, who at the time was an investment banker, and we started a company around that. The original idea was he was going to run the company and I would be a practicing physician and be involved in the research for the company. I ended up running the company years later, and no longer had time to practice. I actually did practice medicine until about 1996.
Particle Sciences is a spin-out of another company, SunSmart, which we started in 1991. This was founded around a nanoparticle of zinc oxide. We held the patent for the use of transparent zinc oxide as a sunscreen. So if you use any number of commercial sunscreens that use zinc oxide, chances are those are operating under our patent.
We grew that business and sold in the assets in 1999, then didn't do much for a few years. We spun out Particle Sciences and, in 2004, started the business we are in now.  Myself and just a few shareholders, purchased it from the original roup, so we could grow the company in a way that we didn't have to worry about growing x percent each year, having so much profit, but, instead, chsing to grow in the way that resulted in the most sustainable  entity. We are referred to in the industry as a CDMO (contract development and manufacturing organization). We service the pharmaceutical industry almost exclusively.
Someone invents the drug, a molecule, or they pick an old one and they want to do something new with it. They come to us and we design the dosage for them, whether it's an intravenous injection, something that goes in your eye, a pill—there are dozens of dosage forms. There's a lot of ancillary development around the analytic testing, the manufacturing process and a lot more that we also do. The thing we don't do is drug discovery.
(The pharmaceutical companies) farm this out for a number of reasons; for example, if they have lots of programs going on they might not have the bandwidth. Sometimes companies like ours have expertise they don't have, which is the reason we usually get hired. . . The thing that Pharma does really well is sell and distribute stuff. So they have decided to outsource a lot of the development.
If it's really easy, they don't need someone like us. If it's a difficult problem, they have probably failed someplace else, maybe internally or with another CDMO. So there's a lot of basic science that goes into pre-formulation—how to get this molecule to go where you want it, when you want it, and the amount that you need.
How did you make the career change?
They don't train you for business in medical school, so I had to get that somewhere else. My shareholders were a mix of physicians and Wall Street guys, some of them quite accomplished. Around 1996 I went to them and said we need to get a professional running the company, or get me trained to do it. . . They said go get trained, so I enrolled in an OPM (owner-president-managers), a three-year non-degree program at Harvard Business School for folks like me, who have a company or family-owned business and need formal training, but don't need a degree.
Why did you locate the company in Bethlehem?
The original company (SunSmart) was in New York, where I still live. One of my original employees was a professor at Lehigh University years ago. We thought there was someone at Lehigh who could help us. It turns out that wasn't the case, but in figuring that out, we established a small lab up on the hill, using some Ben Franklin (Technology Partners) space. There was also a project the Ben Franklin helped with in the SunSmart days. So we came to Pennsylvania first.
We learned about the Ben Franklin money and thought it would be a nice way to get an idea going (a specific encapsulated product which was ultimately commercialized).  Ben Franklin helped with that.
We grew a lab in Pennsylvania—it was impossible to do that in New York where we were lcated. . . Pennsylvania is much more attractive for that. I still live in New York. . . I have an apartment in downtown Bethlehem. My employees are extremely happy here; it's not hard to get people to move there. I'm pretty pleased.
How has Particle Sciences grown?
In 2004-05, we had five employees; now we have over 50. We're occupying about 36,000 square feet now. We're continuing to grow in the area.
The majority of our clients are in the United States, but we have clients in India, China, the U.K., Spain and more. We work on about 30 projects at any given time, some quite large—they may be two to four years long. This year alone we have worked on 60 projects for about 40 clients. Over the years we have had, I'm guessing, a couple of hundred clients.
What were some of the challenges in getting your company off the ground?
Cash flow. We haven't taken any investors; it's funded out of cash flow. That's a challenge, because it's a veryasset-based business. We need lots of really expensive equipment. For a long time, we had to do it basically out of pocket, til we got to critical mass where the banks would talk to us. We're quite happy at this point.
You have to build it and hope they come; you can't wait until a client comes along and says they need something done and they need this kind of equipment, and then go get it. . . The equipment we need has six to 12 months' lead time. You have to anticipate what clients might want, buy it on spec, get it up and running, get the regulatory things in place. . . and hope your market assessment was correct.
What are some examples of drugs you've worked on?
We have a fair number of clients that are funded by the E.U. or the U.S. government, or big foundations like the Gates Foundation. The beauty of working on those projects is that they're socially very relevant, and they're public.
The most public thing we've worked on are microbicides; these are vaginal rings or gels that prevent transmission of HIV. There's a ring on trial in Africa right now that was a big part of what we did in the early years, and we still do some work on microbicides, and have invented a number of products that have gone to trial.
We have worked on cancer drugs with Millennium Pharmaceuticals Inc. in Cambridge, Mass. We have worked on lots of contraceptive products, lots of anti-infectives for AIDS, and chemotherapeutics and oncology agents. We have worked in virtually every disease category.
What's the differentiator for your company?
Most drug delivery companies have one technology, and they figure out how to use that technology for their own drugs or other people's drugs. We decided early on that there is no single technology that is all that widely applicable. When you base your company on a single technology, you don't last long.
What we've done is amass dozens of technologies, some we have invented, some we've bought licenses for, and some in the public domain. When a client comes to us, they're assured we don't have a dog in the fight. Our job is to solve their problem, (using the) technology that is needed to get them where they want to go. That has turned out to be a real competitive advantage, and allows us to grow as we adopt new technologies
— by Susan Pena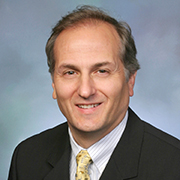 http://www.particlesciences.com/
3894 Courtney St. Bethlehem, PA 18017
---
↑

Top