Matt Gillin had just left his position as CEO with Ecount, a company he co-founded in his parents' basement, two years after it was acquired by Citi. His mobile phone invoices had somehow been lost in the shuffle and went unpaid. 
Gillin received a text from the mobile provider that allowed him to click through to promptly and easily pay his outstanding bill.
"Wouldn't it be great if it was that easy to take care of all the personal business you do?" thought Gillin.
That experience helped shape
Relay Network
, founded by Gillin, Steve Gillin, Paul Raden and Peter Flick and whose mission is to make it as easy as for consumers to connect and communicate with businesses as it is to talk with their friends.
Since its founding in 2010, Relay Network has grown from four to 20 employees and multi-million dollar revenue figures. The company is currently doubling the space in its Radnor office to accommodate more staff.
The company also has some strong backing from
NewSpring Capital
,
First Round Capital
,
ICG
, and a small group of private investors who believe Relay Network's mobile interface is a powerful tool for consumers to connect with and share secure information in real-time with the businesses they patronize.
What was the biggest challenge in getting Relay Network off the ground?
The biggest challenge was validating the market need. Will businesses "buy" what we're offering? And will their customers adopt the new service? It's all about testing and learning, and finding the right value proposition. 
What's the biggest challenge you've overcome, personally or professionally?
I'd have to say that the biggest challenge was getting our last business, Ecount, off the ground.  We thought that we had a great idea. But we couldn't get any funding. So we poured through our personal savings, and accumulated massive credit card debt just to bootstrap the company. We saw financing opportunities disappear after Black Friday 2000. We saw a competitor (PayPal) beat us to market. But we persevered. We pivoted the business. We received funding. We focused. And ultimately, the market tipped in our favor. That was a challenge. But it made us stronger. It made us better. And after 10 long years, our efforts were ultimately rewarded when Citi purchased the company. 
Talk about the moment where you knew you made the right decision in starting this company?
We were conducting a Webinar with a large, prominent retailer. During the presentation, the prospect said: "Wow. This is genius. Why didn't I think of something like this?" We put the phone on mute, high-fived each other, and then jumped back on the call.  
How can we stimulate small business to be an engine for job creation?
Provide more access to early stage capital. There are so many entrepreneurs, with so many great ideas, who are struggling to get out of the blocks. By providing capital, they are able to accelerate hiring and more rapidly achieve their vision. If that capital is not available in this region, they will go elsewhere.
What advantages does being in your region hold for entrepreneurs?
We think Philadelphia is an ideal place to start a business. There is an underappreciated talent pool, a great network of leading universities and a growing network of like-minded startups. 
Where does your region need to improve in terms of support for entrepreneurs?
There needs to be more access to early stage funding. It kills me every time I hear about another talented, local college entrepreneur who moved to New York to start his or her business. 
What's the big differentiator for Relay Network?
We get businesses and customers connected at a massively high rate… in ways that they can't today. This allows them to communicate in a completely different way. We do this by delivering the first-ever mobile network built for secure, private, one-to-one communications. Relay's competitive advantage exists within our patented mobile engagement engine and one-to-one communication platform that allows businesses and consumers to instantly connect for the purpose of establishing a private, direct, and meaningful relationship. Our underlying system intelligence offers consumers the unique benefit of a 1-click registration with all of the businesses and organizations in their lives; it is this supreme ease of use and user-first approach that will dramatically accelerate network growth and ultimately greater business adoption. 
What's next for Relay Network? 
We've got lots of exciting things on our product roadmap. But at least one of my partners would kill me if I divulged them right now. So you'll just have to keep following us to find out. 
— by Joe Petrucci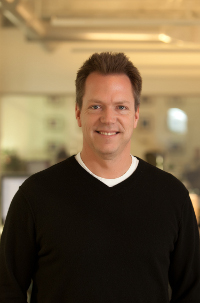 http://www.relaynetwork.com/
201 King of Prussia Rd. Suite 161 Radnor, PA 19087
---
↑

Top