Mike Hruska was born in Johnstown, swept floors and trained employees at the convenience store his family owned there, attended high school and college there, and started a successful IT company and a family there.
It's not as if Hruska is a total homebody. He started producing shows for the band he played in during high school and when he turned 18 signed a distribution deal that took his band on the road. When he went back to college he studied geology because of the amount of geographic mobility the field offered, and he ended up in government research at the National Institute of Standards and Technology (NIST) in Maryland and got to travel the country some more.
But Johnstown kept pulling him back. Now he is among those working to transform Johnstown into a hub for startups and technology.
Problem Solutions
, the company he founded that specializes in software, mobile and learning technologies for government, nonprofit and commercial partners.  Hruska's firm has worked on mobile strategy for the U.S. Army and also developed mobile technology to distribute movies for Paramount and Disney.
"We're in the midst of a renaissance in a number of areas in the city and surrounding areas," he says.
Why is Johnstown ripe for a renaissance that is based partially in tech startups?
Three things – we're small enough, big enough and we have cool spare parts. We're small enough that you can participate in anything and the community has some social fabric. We're large enough in that we have a university, community colleges, a really good education system and places to do things and build on top of. We have great spare parts like churches being repurposed to flexible and dynamic institutions. 
What was the inspiration behind Problem Solutions?
My plan was to find some real niches and start a company to serve those niches. 
One of our other founders, Jonathan Poltrack, happened to be the guitar player in the band I played in and while I was working on software at NIST, he was working on software development. I became individualized in group learning and he was working on individualized learning. We kept in touch on the subject and when I quit and started the company, I rented a room from him when I moved back to Johnstown and ran the company out of his basement. We were still comparing notes.  Within the first year we realized we needed to hire someone and bring in someone with expertise. My expertise and knowledge in technology and standards and his in software and technology and standards of learning helped us grow. The more we've grown, the more we've melded into a learning technology company.
What was the toughest part getting it off the ground?
Startup was pretty easy because we were self-funded and we had one large client to start with. Finding our identity, even with a very specific niche, to grow in that direction was a challenge early on. Initially we were a software and technology firm helping people solve technology problems. My plan was to find some real niches and start a company to serve those niches. 
When did you know you made the right decision to start the company?
When we got our first very large award with the Department of Defense. It was for unique and strategic work, it was a significant award and it was competitive. That was when I knew we had the systems, knowledge, expertise and resources.
What kind of resources did you take advantage of to grow the company?
We had a Small Business Administration-backed loan early on and that was helpful. Other than that the challenge we had in the first couple of years was finding a peer network of CEOs that had similar experiences and were willing to share them. Over the last six years we've finally made good progress with that and I can see it on our growth and company's focus.
What has been the biggest challenge for you leading the company?
Accepting failure. I don't like to play bad notes as a musician and I've found ways to creatively incorporate happy accidents into improvisation. That's not always so easy in business. Bad notes stick out sometimes. Accepting failure and finding ways to frame failure in smaller ways and also finding ways to frame failure as a learning experience for everyone else are important. As long as it's not catastrophic, failure is OK. It's OK to be wrong so long as you keep breathing.
What's next for Problem Solutions?
We've been working for a number of years new specifications for e-learning for the Department of Defense. The first real version 1.0 is coming out. It represents a huge shift in the way that people think about tracking and delivering learning. It will result in a number of innovations helpful for government in managing people, making them better, smarter and faster. It's about collecting data about users (learners), collecting data about content and understanding and connecting all that data to know what experience to deliver next.
— by Joe Petrucci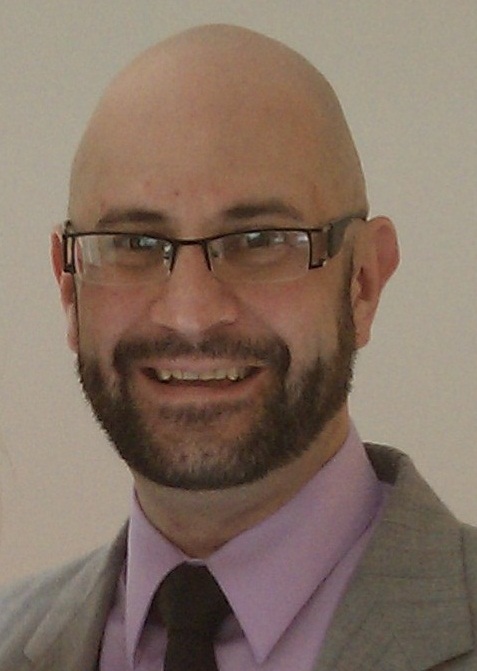 http://www.problemsolutions.net/
1407 Eisenhower Blvd Richland Square II, Suite 303 Johnstown, PA 15904
---