The Peace Corps is a life-changing experience for many. For Phil Hughes, it led to a business with amazing growth potential — distributing dried fruit snacks from East African farmers to U.S. markets.. Armed with an MBA in International Business from Temple University, Hughes created a supply chain and a brand that has as much impact in the U.S. as it does where it originates.
 
What was the biggest challenge in getting Mavuno Harvest off the ground?
The biggest challenge in launching Mavuno Harvest was creating a brand new international supply chain from scratch.  Mavuno Harvest dried fruit starts its life in the fields of Uganda where it is grown, harvested and transported to Kampala where it is dried.  It is then exported via air freight.  It makes its first stop in Brussells before continuing on to Philadelphia.  Upon arrival in Philadelphia it is transported to Pottstown where it is packed in resealable retail pouches and prepared for distribution to the market.
I had to explore and break ground on every single step of this supply chain, as this type of operation had never been done before.  It would be easy to just buy large quantities of dried fruit product from the mercantile exchange, but that would be completely against the company's mission and goals.  We seek to create positive economic development for the small scale farmers whom we work with, so free and fair trade are absolutely paramount.  We're not just selling dried fruit.  We're actually trying to do some good as well.
Creating this supply chain and investing in it's cogs was especially challenging given the fact it needed to be put in motion before we even had our first customer.
How has Mavuno grown?
Mavuno Harvest was created in September 2011, but spent the first 8-9 months setting up the supply chain, researching and complying with international food import/export laws and basic preparatory marketing (website and package design).  The company then entered the market in earnest in May, 2012 and made the first sale to Swarthmore Food Co-op.  Our goal for year 1 was 25 individual retail stores and we are going to crush that goal.  Currently we are on pace to more than double our goal and with a break or two here or there we could get to 100.
Revenues have doubled every month since inception.  We have also just finished our organic and fair trade certifications which will grow sales exponentially in the next few months and years, as this is heavily valued by our market.
Mavuno Harvest can currently be purchased at 15 retail outlets nationwide.  The products are also sold at a small distributor in Western Pennsylvania and we just secured our first purchase deal with Whole Foods Market.
What are some key partnerships Mavuno has developed in Philadelphia?
In order to grow globally, you need to start locally.  We have focused much of our sales on local retail outlets so far.  Weaver's Way Food Co-op, one of our first customers, has been a tremendous help in connecting the company to resources and customers.  
The company's strategy is to create brand awareness and a following in Philadelphia and its environs first.  This can then help create a track record of success which will help us expand both nationally and internationally.  Successful brand building has a lot to gain from nurturing and articulating local roots.
What makes Mavuno different from other dried fruit?
Many industry people say that the dried fruit market is quite crowded, however Mavuno Harvest is unique in the fact that it is the only company that has all of the following differentiators: organic, fair trade, all-natural (no added sugar or preservatives), healthy, vegan, gluten-free and a truly innovative social mission of actually lifting up the farmers we work with through pure market-driven economics.
The fact that the company is certified fair trade and started by a former Peace Corps volunteer gives credence to our social mission.
Lastly, this is literally the best tasting dried fruit on the market.  Completely all-natural, consumers response is typically shock when they realize something this delicious is actually completely all-natural, and good for you.  Afterall, this is a food company.  Our differentiating factors are great – but what will truly create explosive growth for the company is the amazing taste.  Comments like, "this is the best dried pineapple I have ever had," are quite common (still flattering though).
What's next for Mavuno?
We are finalizing the details of our organic and fair trade certifications and will be launching the second phase of our product in mid-October.  The company originally started with 3 SKU's (dried mango, dried pineapple, dried banana) but will now be expanding to more than 10 SKU's.  We are launching both dried papaya and dried tropical mix in addition to the existing fruits, and also introducing snack pack sizes for on-the-go healthy snacking for less than 100 calories – perfect for kids lunches.
We are also in current negotiations with brokerage services throughout the country in order to truly penetrate the market.  
And of course, the larger we grow the company, the more fruit we have to source – the more money goes directly into the small African farming communities from whom we source.
– by Joe Petrucci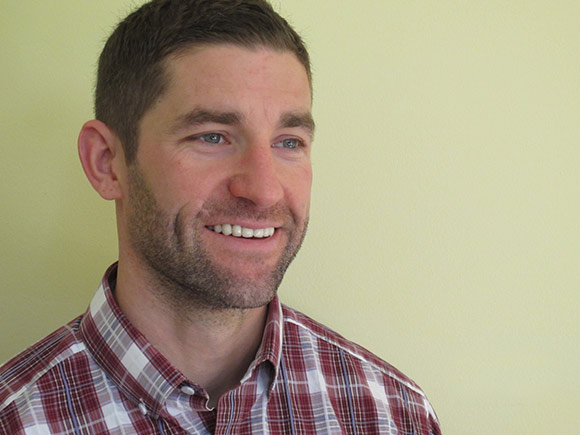 http://www.mavunoharvest.com/
3634 Weightman St. Philadelphia, PA 19129
---
↑

Top