Robbin Steif stepped up her networking when she was looking for a job in late 2003 and early 2004. She always tried to make sure she appropriately thanked those who made connections for her, whether it was sharing a sales lead or another creative token of gratitude. 
Increasingly, Steif began to offer to look at folks' web analytics as a thank you. Even at a time when most people didn't know what web analytics were, Steif built a business off that friendly networking offer, with Pittsburgh-based
LunaMetrics
earning its first customers in 2005.
Last year, LunaMetrics doubled its revenue and expanded staff by 50 percent. With about 40 clients and $1.5 million in sales, and Steif is doubling down on her partnership with Google Analytics, making LunaMetrics the lone source for such expertise in all of Western Pennsylvania.
What resources did you take advantage of to grow LunaMetrics? 
We really began to grow as a company when we became a Google Analytics Certified Partner. I have always been very conscious of our very special relationship with the Google Analytics team, and whenever we have a chance to write some of their documentation, or do a blogpost, or to qualify for something new (like becoming a Premium Reseller), I jump at the chance.
What's the biggest challenge you've overcome, personally or professionally?
I didn't start off as a great manager. It took me a number of years to understand that our team is the most important asset we have.
Talk about the moment where you knew you made the right decision in starting this company?
When one of my first customers asked me for a three month price and I told him, $27K. He just said, "OK."
What key partnerships in your region or state have helped LunaMetrics grow?  
I haven't found that the ITQ has done anything for us, but I love the PA Women's Business Enterprise program (they recently changed their name.) We aren't an 8(a) company, so I am able to use the accreditation at the Commonwealth level when I apply for projects or answer RFPs. We recently won a nice sized project with Penn State that required me to disclose our WBE status, and when we applied for the GSA schedule, our WBE status was again an advantage.
What advantages does being in your region hold for entrepreneurs?  
Pittsburgh is a great place to be an entrepreneur. There are so many organizations that encourage and support entrepreneurs, I am not sure if I am just lucky or smart to be here.
Where does your region need to improve in terms of support for entrepreneurs?
We need a bigger labor market.
What's the big differentiator for LunaMetrics?
We are the only Google Analytics Certified Partner in Western PA. Most of our differentiation spins out of that – we are the only Google Analytics Premium reseller for miles around, we are a Google Tag Manager partner, and on and on. We have this whole other kind of differentiation which is about responsiveness and timeliness and personal service. The truth is, anyone can do that second kind of differentiation, they just don't.
What's next for LunaMetrics?
In 2013, our big goals are to sell Google Analytics Premium, to work with federal and state government accounts, and to get into data mining/predictive analytics. We are training users in Google Analytics in DC (in April) for government in general, and in Harrisburg in May for state government — both of those are for our government initiatives.
— by Joe Petrucci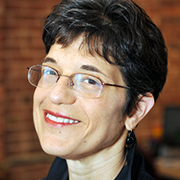 http://www.lunametrics.com/
24 S. 18th St. Suite 100 Pittsburgh, PA 15203
---
↑

Top