The story of Inteprod begins in California in 1997. But it gets really interesting in 1999 when founder Suzanne Smethers and her husband Rick moved to Pennsylvania to work for one client. It took about a year before the company was able to hire employees and four more to secure bank financing.
The company, which supports medical device makers and the medical/food diagnostics industries as a finished product contract manufacturer, officially reopened in 2004 and has seen significant grown since.
In 2009, Inteprod won the Greater Philadelphia Chamber of Commerce's Manufacturer of the Year Award and has moved up from No. 26 to No. 12 on the Philadelphia 100 list of fastest-growing companies between 2010 and 2011. The company employs 16 full-time staffers and has exceeded $5 million in revenue this year, working with major global medical device manufacturers as well as startups.
Inteprod is well-versed in next-generation technologies like handheld devices, point-of-care or bedside diagnostics, lab on a chip (LOC) technologies, patient monitoring devices, analytical instruments, minimally invasive surgical instruments and apthogen detection diagnostics.
 
What was the biggest challenge in getting Inteprod off the ground?
Our biggest challenge was finding the funding and resources needed to grow the company.  It was very hard to get lenders and clients to embrace our vision and passion and take a chance on a new, startup company.  It was also difficult to find qualified and committed employees willing to take a chance on a new company.  
Competing with larger, established contract manufacturing companies was not easy.  We had to prove our capabilities for outstanding innovation and quality, and our commitment to building a partnership dedicated to creating lifesaving and life enhancing products.
What resources did you take advantage of to launch Inteprod?
We really did not have the benefit of external resources to take advantage of when we started Inteprod.  We started Inteprod with our own resources, personally funding the company for several years.  Because of our reputation in the industry, we were able to secure our first client one month after starting Inteprod.  
What resources did you take advantage of to grow Inteprod?
In the early days, I took full advantage of the wealth of business books, business databases, and information available through the Chester County Library System.  I also discovered and took advantage of the free consultants, business seminars/workshops, and training offered through the Small Business Development Centers (SBDC) and
SCORE
.
Through the
Governor's Action Team
(GAT) Initiative, we applied for and received Job Training Assistance from the Commonwealth of PA.  This program provided funds for basic skills and advanced training for several of our employees, including engineering software training, quality training, and soldering certification training.
What key partnerships in your region or state have helped Inteprod grow?
O'Neill Properties
' Brian O'Neill and Frank O'Neill leased us our current 26,000 sq. foot state-of-the-art facility in Eagleville, Chester County, because they believed we showed great promise and potential. The DVIRC nominated and sponsored Inteprod for Manufacturer of the Year in 2009, and helped us secure our win. 
Susquehanna Bank's
Lynn Ozer, the Executive Vice President, went to bat for us and believed in us when no one else did.   She has been a great partner to Inteprod and has helped us obtain the financing we needed to grow our company.
What advantages does being in your region hold for entrepreneurs?
The region is working hard to grow the life sciences sector and small businesses.  There are several life science incubators in the Greater Philadelphia region funding new technologies and supporting med-tech startups.  There are also many new, innovative technologies coming out of R&D facilities within Pennsylvania's colleges, universities, and hospitals.  The potential for developing and manufacturing these new technologies in Pennsylvania is significant.
Where does your region need to improve in terms of support for entrepreneurs?
There is a lot of support available to small businesses; however, you need to know where to look, and you really need to be well connected to find opportunities.  Most small businesses just starting out don't have the connections, resources, or time to find the support they need. 
It would be helpful if there were a centralized place that could direct and connect entrepreneurs to the vast resources and organizations that are vital to small business growth and success.
What's the big differentiator for Inteprod in such a competitive industry?
At Inteprod, our vast experience in the medical and food safety industries and our commitment to quality and the success of our clients set us apart from our competitors.  There are not a lot of finished product contract manufacturers that have the industry experience, full-service capabilities, robust quality system, and proven track record that we have.  We know what it takes to manufacture a medical device, and our clients and potential clients see that right away.  They immediately recognize the benefit of our extensive experience and knowledge, appreciate the value-added services we offer in-house, and are excited to partner with us to manufacture their lifesaving and life enhancing products.
— by Joe Petrucci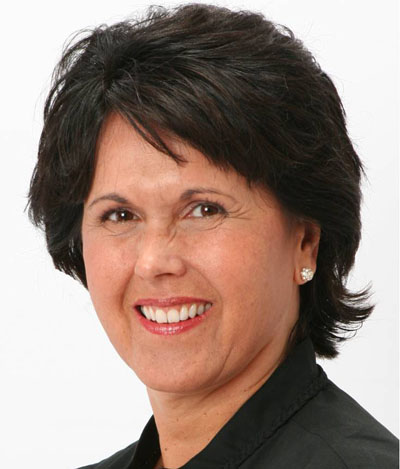 http://www.inteprod.com/
970 Rittenhouse Road Eagleville, PA 19403
---
↑

Top