Southeastern Pennsylvania native Vince Benedetto traveled north to the Lake Region of Northeastern Pa. every year as a child, vacationing for weeks at a time with his family and soaking in everything the pristine, rural landscape has to offer.
Benedetto later had a chance to see the world, graduating from the U.S. Air Force Academy and serving in the Air Force's Office of Special Investigations (OSI), for which he did counter-intelligence and felony level investigative work in far flung locales in Europe and South America. After five years and fulfilling a lifelong dream, Benedetto was ready for a change, and he wanted to return to the place that captivated him as a child.
So Benedetto returned to the Lake Region to start his career as an entrepreneur, and he did it by going all in on an industry that he believed was evolving and would offer new opportunities. Benedetto created a business plan and bought his first radio stations in 2005. A decade later, Benedetto's
Bold Gold Media Group
 owns and operates nine full-power stations and15 frequencies from the Scranton/Wilkes-Barre market up through the Catskills in New York.
Benedetto's approach to the radio business is actually drawn from his military career. In OSI, he would often be the first to go into a new territory and get a feel for what the people were like and what their challenges and assets were, then report those details back to his commander. Likewise in his broadcast coverage regions, Benedetto's stations aim to be one with the local communities in an era that has been defined by highly corporate, cookie-cutter stations and consolidated operations (think one salesperson serving clients hundreds of miles away). 
That's just part of the Bold Gold story.  Awards have come fast and furious. It won a RadioINK Convergence Digital Award for its digital marketing campaigns, which include its RadioBOLD app. Its Wayne County station 95.3 WDNH-FM won New Music Weekly's ACHOT AC Station of the Year honor and its Program Director, George Schmitt, earned AC/HOT AC Program Director of the Year. Its Thunder 102 station and DJ Paul Ciliberto were honored as this year's Music Row Reporter & Reporting Station of the Year by the Music Row Country Breakout Charts in Nashville. Bold Gold was also named by the Wayne Economic Development Corporation (WEDCO) as the 2012 "Innovator of the Year" for the deployment of their RadioBOLD & DigitalBOLD technology platforms.
So did you like radio growing up?
I grew up in a recording studio atmosphere. My dad did a lot of production and voice-over work. But my main interest was I wanted to serve my country. I was a real patriotic kid. I loved American history. That focused me in my school. I also always wanted to do business and was always interested in music and communications.
And your military career was actually a good training ground for owning radio stations?
Particularly in smaller and medium sized markets, in these areas radio is all about relationships. The job in broadcasting is to give your audience, the local community, compelling and local information that is useful. I always tell people radio is what happens between the music. It's making a connection. It's companionship.
Counter-intelligence is about understanding areas, understanding threats. Our job was to make sure our forces were safe wherever we put them. When we were moving a unit, I'd go there ahead of time and establish relations, find out who we can trust and if there are any threats. My job was to establish those relationships.
How has that shaped the kind of company you want to have?
I consider myself more of an entrepreneur and leader than a radio guy. In the military as an officer your job is to be a generalist. Your job is not to have all the answers. Your job is to find the answer and find the people who have them. That's essentially what I did. I developed a business plan on how these stations can best serve the community, providing entertaining and informative radio. You've got the bullhorn, and local radio excels when you help the community use the bullhorn.
In our company we don't have one central office. I purposely tried to decentralize us. Therefore, we maintain offices in the Scranton/Wilkes-Barre area, the Pocono Lake Region, and the NY Catksills. It's very hard to be stuck away in an office somewhere and have a station two hours away and feel like that station can be connected.
Why the Lake Region?
My interest was two-fold. I loved the area. I always felt more at home in Northeast Pa. than in the Philadelphia region. I always knew I'd live here someday. Radio seemed like a great way to do that. I like to build and create things and communications is a great way to change hearts and minds. The entrepreneurial opportunity in radio prior to the last five or six years was limited. It was a big business. Even to buy a small a.m. station in the middle of nowhere was an extraordinary investment. But there was a change coming to the industry that I firmly believed was going to come. There was going to be disruption. Technology has been enormously beneficial to people in radio … who have chosen to utilize it properly. The artform of radio is exploding.
How so?
People are consuming much more audio information. Radio's resilience is remarkably good. Still, over 90 percent of the population listens to broadcast radio. A lot of studies are showing interesting data, like satellite radio subscribers and heavy internet users of things like Pandora actually listen to the radio more than others who don't listen to those platforms. When you give people more stuff to listen to, they listen more. Add in social media and other technology, that allows us to connect in new ways. It's important to remember that good local radio is an artform first… and should not be defined by a particular medium.  And this 'artform' is growing… it's a great business to be in.
How have you used technology to Bold Gold's advantage?
Our job is to create local content and push it out across all of our platforms, on-air, on-line, and mobile — such as via our Radio Bold app that we launched last summer. It's free for iPhone and Android. We wanted to build a community of listeners within the state-of-the-art app. It streams all our stations and offers very high quality audio. There are two other stations on there as well, the Air Force Academy station and a country station in London whose owner I know. We have great formats and almost everything covered. You can go back in time in our playlist and look at what played, get all kinds of info on the song, watch a favorite music video, or see the commercial that aired. So when a commercial airs on the air, it also shows on our RadioBOLD app, on our station website playlists, and on 'smart' radios in your car. I always call it radio you can hear and radio you can see.
How does Bold Gold differentiate itself? 
We've de-commoditized our company. The nature of the business has been and continues to be commodity based, trying to sell businesses as many commercials as they can. I've tried to get people in here that are more customer-service oriented. That's a challenge, trying to change the model of how you communicate the radio business to your customers. We try not to talk in terms of commoedity, like how much money do you have or how many commercials do you want. Our job is not to sell widgets, or 30- or 60-second blocks or radio. Our job is to bring business to our businesses. A local business owner doesn't care if he has one commercial or 1,000, they just want results and they want to know that you're working for them not against them. Increasingly across all our platforms, we are trying to customize everything for the client. 
What's next for Bold Gold?
Our mobile app is still very new and popular and that will evolve into a lot of new things. In the next six to 12 months we're going to have announcements and enhancements for that. There are three ways to get it, at Radiobold.com, the Apple Store and Android Market. I'm big on mobile, big on digital. I love the synergies and business opportunities they bring to local radio. We're going to be growing in that direction. We intend to keep growing in both number of stations and technologies.
— by Joe Petrucci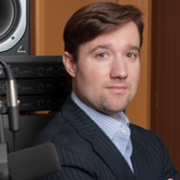 http://www.boldgoldmedia.com/
1049 North Sekol Rd. Scranton, PA 18504
---
↑

Top