William Skyrm was a fast-rising Senior Vice President and Associate General Counsel for JG Wentworth, a market leader for purchasing structured settlements, like workers compensation or medical malpractice, and annuities. With the financial crisis that took hold in 2008, many small- to mid-sized competitors were losing financing and reducing their marketing spends.
When Skyrm left JG Wentworth, that meant a clear opportunity for the company he was about to launch,
CBC Settlement Funding
. Skyrm was able to immediately build an attractive brand with customizable options and first-class customer service.
CBC doubled its staff in the last 18 months and has grown by an average of 200 percent annually since 2009. The company has 700 clients (or transactions) and has purchased $40 million in future annuity cash flows.
What resources did you take advantage of to grow CBC?
As capital began to flow back into the industry in 2011, CBC was able to leverage its relationship with a $2 billion regional bank to establish favorable credit terms that matched or exceeded existing players in our industry.
What's the biggest challenge you've overcome, personally or professionally?
Expanding my skill set to handle the responsibilities that come with running a company.  In my previous role I focused on legal, regulatory and finance.  With building a new company I had to expand my skill set to manage all facets of the business including marketing, IT infrastructure, personnel, accounting etc.
Talk about the moment where you knew you made the right decision in starting this company?
In 2011, over the course of a month, CBC was able to raise equity capital and close a large warehouse facility with its bank. This was the payoff of a lot of hard work, doing things the right way, investing in infrastructure and being able to show a consistent track record.
How can we stimulate small business to be an engine for job creation?
There needs to be incentives for small business.  In today's business environment, growth opportunities require capital and personnel.  Business owners struggle with managing their capital conservatively while trying to invest in the business and its future growth.  Management is more likely to invest in growth when it has a clear understanding of tax policies and other fixed costs such as health care.  There is still an opportunity for our Country's leaders to provide clearer expectations for business owners of what to expect over the next two to five years.
What's the big differentiator for CBC?
CBC's core mission is to deliver customer service that exceeds the industry standard.  Many of our competitors have very large call centers staffed with unseasoned representatives.  At CBC, we pride ourselves in providing customizable options while keeping our clients fully informed during every step of their transaction.  It is important to maintain this mission and focus as we continue to grow.  We do not want to move away from the principals that have made us successful.
What's next for CBC? 
We are always looking at new assets types to purchase in exchange for a cash lump sum.  Many consumers are not aware that their illiquid assets can be converted into a lump sum to avoid foreclosure, pay down medical debts or cover rising tuition costs.  In addition to structured settlements and annuities, CBC is growing to provide lump sum advances to people with pending lawsuits, lottery payments, private pension payments and inheritances.
— by Joe Petrucci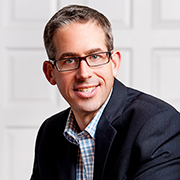 http://www.cbcsettlementfunding.com/
One West First Ave. Suite 310 Conshohocken, Pa. 19034
---
↑

Top