Founder Profile Glemser
Philadelphia native Ray Glemser values education and hard work, an ethic passed on to him by his German father. His interest in entrepreneurship, meanwhile, comes from his Irish mother.
At Lehigh University, he earned his bachelor's degree in Computing and Information Science (1983), a master's degree (1984) and a Ph.D. (1991) in Industrial Engineering. He also learned to enjoy creating software solutions that solved problems for companies.
All of these elements converged in the company he founded in 1987, Glemser Technologies Corp., which provides software and advisory services for life science companies to use in organizing their documentation to comply with government regulations.
Now the company serves pharmaceutical clients throughout North America and Europe, from Pennsylvania to Ireland and India.
When he moved to Bethlehem to go to school, Glemser fell in love with its downtown and has remained in the Lehigh Valley ever since. The entrepreneur located his company in the former Bethlehem Club (a downtown dining and social club which was a residence for Bethlehem Steel executive trainees before that), and is still involved with the university as a guest lecturer and member of the advisory council of the Industrial and Systems Engineering Department. He also sits on the board of Historic Bethlehem Museums and Sites.
What inspired you to start Glemser Technologies?
I was heading into an academic career when I ran into Dr. Emory Zimmers, who was running an applied engineering program in industrial engineering [it later became Lehigh University's P.C. Rossin College of Engineering and Applied Science Enterprise Systems Center].
The program had a grant from IBM for computer-aided design and computer-aided manufacturing (CAD/CAM) that I was interested in putting on my resume. He encouraged me to stay on and get my master's degree under this grant, which included a full scholarship.
Our research was a joint study between Lehigh University and IBM. It was driven by IBM's push to get students using IBM mainframes in the engineering colleges of major universities. Apple had successfully pioneered a similar program, where students graduated and ordered Apple computers [for their work].
The project we were working on became the material for my master's and Ph.D. research. The IBM grant was a five-year project. It was my job to transfer the research into IBM production facilities. Dr. Zimmers asked if I would consider forming a company with others who had an aptitude for computer software.
I was really interested in education and found that this was the way I could help people in my company learn, in a knowledge-based business. That's when I got bitten by the entrepreneurship bug.
Did you take advantage of any resources in getting your company started?
Ben Franklin Technology Partners of Northeastern Pennsylvania helped us with an initial grant of $110,000 along with the $50,000 initial contract from IBM in 1986. Later, we were given two more rounds of funding at $30,000 each. They gave us incubator space at the incubator facility — before TechVentures existed — on Lehigh's mountaintop campus, and they connected us with SCORE; we had help from retired executives from Bethlehem Steel to help us write a business plan. I had the technical background, but very little of the business background.
I incorporated the company in 1987, signed my first contract with IBM, and hired my brother, Andy Glemser. The first phase of the company was customizing training graphics for high-tech manufacturing, and IBM was our one large customer.
How has the company grown since then?
From 1986 to 1991, we provided a lot of different services for different divisions of IBM. But IBM got into some trouble in 1992 and 1993, and brought in Louis Gerstner Jr. from American Express as their CEO. As a result of repositioning at IBM, we lost 95 percent of our income, all in one year. So we had to completely reposition ourselves.
Andy, now vice-president, found new business at Johnson & Johnson while I managed the winding-down of the IBM operations. We went from 13 people to four people to 16 people in about 12 months, and learned to be very creative and entrepreneurial.
We had worked with IBM clients such as Johnson & Johnson, Nabisco and Arrow International, a medical manufacturer and Ben Franklin client. We started asking them directly what they needed. At Arrow, we were doing the CAD/CAM work, and were told that they needed all this documentation on each product they manufactured. They spent as much time on documentation as they did on design.
So we started focusing on organizing and managing all that documentation for the FDA in the United States and for the European Medicines Agency in Europe. We started with medical device manufacturers, then moved into pharmaceutical companies because they were much larger players with bigger needs. All of them were struggling with documentation.
We became very specialized in generating software that helped life science companies organize their information for submission to health authorities and to withstand periodic audits. We have acquired specialized knowledge for solving applied problems. We work very hard to satisfy our customers; that drives our innovation and flexibility.
We put a structure behind all the documents so the FDA can efficiently access all the information it is looking for. This allows pharmaceutical and medical device companies to get their products through the regulatory process and bring them to market faster, to improve health and save lives. I am proud of the positive impact our work has on the health of American and European consumers.
In 2011, we relocated to the old Bethlehem Club building in downtown Bethlehem, which we renovated. We deliver our services all over North America. Two years ago, we opened an office in Dublin, Ireland, which serves English-speaking Western Europe, and we have contractors in India.
We have three areas of focus: content management, quality management and consulting/advisory services.
We have about 10 clients at any one time, including large companies such as Pfizer and Johnson & Johnson.
What has been the biggest challenge?
Our challenge is that the market changes very rapidly. It's difficult to get the services and the price points right, and deliver them to a changing environment. We focus on delivering the most value we can to life sciences clients in a market that rapidly commoditizes services.
What's the big differentiator for your company?
The experience we bring. We've been doing this for 28 years now, so we know what works and what doesn't work in large-scale software solutions for global clients. We're some of the recognized experts in the field.
Our clients appreciate the fact that we can get what they're saying quickly and articulate it back to them and add to it as well. They like the fact that we can be flexible.
Finally, we really buy into their success. We're very ethical and we get them into production with a really good solution; in the short run it may cost us, but in the long run it's a relationship we're building. We give the best value for a moderate price.
What's next for Glemser Technologies?
We are investing in the growth of each of our three practices this year. We are expanding our content management practice with the release of xmContent, our software designed to simplify the development of highly complex compliance content management applications to control critical regulated content, such as global labeling, quality test specifications, and analytical procedures and clinical labels on a modern and streamlined user interface.
We are expanding our quality management practice from Pennsylvania to Ireland to help European pharmaceutical companies comply with European Medicines Agency regulations.
We are also expanding our traditional IT advisory and consulting services to include new services to help consumer health clients remediate consent decrees and roll out new consumer products.
Writer: Susan L. Pena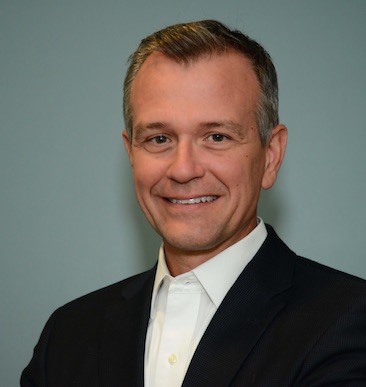 ---
↑

Top