Dr. David C. Brown, a renowned expert in solid-state laser technology, was working on a project developing high-powered slab lasers for NASA during his tenure in the aerospace division of GE Corporation in Binghamton, N.Y. Then, after months of work, GE abruptly cancelled the project. Brown and his team had to return the $3.5 million NASA contract they had just won.
Brown vowed that from that day on not to work for corporate America. An entrepreneur was born.
A native of Babylon, Long Island, Brown earned his bachelor's degree in physics from Adelphi University and his graduate degrees in physics from Syracuse University (1974) on a NASA fellowship.
Throughout his corporate career, he worked at GE in various divisions in Syracuse and Schenectady; and at TRW in Redondo Beach, Calif. (now Northrop Grumman Corporation). He also started a lab for laser energetics at the University of Rochester, where he worked for about seven years.
After the disappointment at Binghamton, Brown founded a consulting company, Advanced Laser Systems, in 1995. But that didn't satisfy his craving for lab work and making tangible things. So he started over once again, this time with Snake Creek Lasers, founded in 2003.
Specializing in green microlasers for various applications, products for the military and newer products that Brown has invented and developed, Snake Creek Lasers has garnered acclamation for its quality and customer service. But the company took some hard knocks during the recession; now it's growing again and looking toward a brighter future, with 60 percent revenue growth in the past year.
What inspired you to start Snake Creek Lasers?
I was consulting all over the country from Brackney, just over the border from Binghamton. (The name Snake Creek actually comes from the watershed I lived on there.) But I had a yen to get back in the lab. I had built a lab in my basement with money from the consulting business, which grew into my garage and then an addition to the garage.
I've always been in the laser business. I was looking around for something interesting I could do on a smaller budget, and it turned out to be little green lasers. These are the kind we still manufacture today — the MicroGreen Series. They were invented back in 1993 in my garage.
I decided to get a building and found Snake Creek Lasers in 2003. We started making the lasers and gradually found some niche markets. Now we have a fairly steady microlaser business. One of the biggest applications is on forklifts; we manufacture full-blown modules that incorporate our lasers for use on forklifts. We started that five years ago and it has grown by about 25 percent per year.
That was our first product line. We make other types of lasers, but the little green lasers are the ones in most demand in various industries, including sawmills and medical devices. Another big application (until recently) was the laser dazzler — high-powered devices used by the military as "optical dissuaders" to force people to stop.
Did you take advantage of any resources in your area to get Snake Creek Lasers off the ground?
Two organizations have been a great help to us. One is the Northern Tier Regional Planning and Development Commission in Towanda, Bradford County, not far from here. They helped us with a Small Business First Loan to get the company into a facility in Hallstead, and get us up and running. They have also come up with small initiatives that have helped us with things like Internet technology.
We were introduced to Gerry Ephault, former Regional Manager Pocono Northeast of Ben Franklin Technology Partners of Northeast PA (BFTP-NEP), around 2007. He had a Pennsylvania map in his office with a line drawn under Susquehanna County. I asked about it, and he said, "We don't go up there!"
That was the start of a really great relationship with the BFTP-NEP. They helped us improve our little green microlasers for applications requiring a steady output for long periods of time; they helped us learn how to do that. They funded us for a number of years. In 2011 we received their award for the most innovative use of technology. BFTP-NEP also put us in touch with experts who could help with issues like export programs and various mechanical or electrical engineering problems.
What has been the biggest challenge for your company?
We had been growing, to a maximum of 26 employees, and had two major contracts from the U.S. Army Research Labs for the laser dazzlers, which made us nearly $500,000 a year in revenue. These are used all over the world at U.S. embassies.
Then, in 2010, we had the banking crisis, sequestration, programs being canceled, and in a very short period of time that summer, we lost two-thirds of our revenue when the two Army contracts were canceled. That was a big jolt.
We had a $100,000 line of credit with a local bank; when we paid it off, thinking it would be there if we needed it, they canceled it. That was painful.
The company we built the laser dazzlers for in Connecticut tried to get an export license for them and they were denied every single time. There were orders from friendly countries for thousands of laser dazzlers. We lost about $20 million in revenue because of that.
We had to cut our staff from 26 to 16, and then to seven. (Now we're back to eight or nine.) We had to make a lot of difficult decisions, like cutting salaries and moving the company from Hallstead to Friendsville two years ago.
I found a brand-new facility that had been sitting here for three years, never occupied. It was an energy-efficient building, so we slashed our overhead costs. That put us back to break-even or better.
Orders started coming in and we needed to buy parts, and we couldn't find a line of credit.
What got us through was our regular microlaser business. But it has been painful.
Another challenge more recently has been developing cryogenic lasers, a new business for us, for which we now hold four world records for laser technology. These are lasers that are cryogenically cooled, which makes it easy to get the heat out and keep the beam coming out of the laser. I'm a pioneer in this area and I've published a lot on it.
But we couldn't find a single contract for this in the U.S. Our market manager was contacted by someone in Russia who was interested in this technology, and we got the order in February 2014, worth $500,000. They gave us 50 percent down on the contract. We couldn't get a bank in the U.S. to help with funding for what we needed to complete the contract. Finally, the Russian company sent the rest of the money ahead of the order, and we shipped the finished product to Novosibirsk, Russia. It increased our revenue by 60 percent.
What's next for Snake Creek Lasers?
I have great faith in the company's ability to survive and I'm feeling upbeat about the future, even if we have to get all our funding from overseas.
We're hoping to launch the cryogenic laser business, and that has the potential to make Snake Creek into a very large company.
We also have a number of new microlasers under development — an entire line of stable little green lasers that derive a lot of their smarts from what we did under the BFTP program.
We're looking to launch a line of Q-switched microlasers that put out very short pulses, used for laser range finders. We're interested in going after the autonomous vehicle market with these.
Another area we're looking at is replacing automotive spark plugs with laser ignition systems.
A lot of this is going to grow out of our four-year collaboration with Clemson University in South Carolina. We're developing new laser crystals with their laser materials science program.
We've been actively looking for investors in order to get more capital into the company, and there are some possibilities, including some merger and acquisition possibilities.
Writer: Susan L. Peña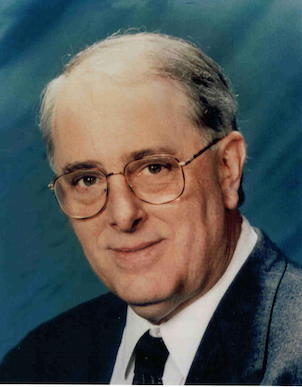 http://www.snakecreeklasers.com/
26741 State Route 267, Suite 2 Friendsville, PA 18818
---
↑

Top