Owning a pet is a big responsibility, especially if it's a cat or dog. You need to take them for regular checkups at the vet to make sure they are okay, no wonder veterinary jobs are so popular, they want to take care of these animals and give them the care they deserve. As an owner, you need to know what you can and can't handle. Will you be able to afford their food? Will you be able to walk them every day or will you need to hire a Dog Walking Kingston service? How will you keep them entertained? The list of requirements goes on and on. Unfortunately, some people don't realize this and aren't able to cope with keeping a pet in their house and surrender them to shelters. If the shelters aren't able to rehome the pets, they're unfortunately put down. But, not in Philadelphia.
For local animals — and the people who love them — what would it mean for Philadelphia to become a "no-kill" city?
"I think we are poised to be a national leader in this area," explains Vincent Medley, executive director of Philadelphia Animal Care and Control Team (ACCT), the city's largest organization devoted to animal care and safety.
In 2015, ACCT, operating on a mix of taxpayer dollars and donations, took in 8,670 dogs and almost 15,000 cats. A small majority of the dogs were strays — the rest were either surrendered by their owners or transferred from another agency. Over 10,000 of the cats were strays; 4,669 of them were surrendered. These huge numbers show just how important it is for pet owners to either microchip their animal companions or give them a tag so that they can be reunited with you if they ever get lost or stolen. Fetching Ware is just one example of where you might want to get a tag for your pet – it's so easy to get them a collar and it can make it 100x easier for vets to identify them. So, out of all of these animals in shelters across the city, how many made it out alive?
This is known as the "live release rate." Of about 10,600 cats released alive from ACCT shelters, 5,600 went to new homes. However, due to the trauma faced by these animals on the street, they may need to undergo some sort of treatment or be relieved of their anxiety/trauma symptoms with the help of a nice selection of CBD oil supplements for cats among other medication. Over 3,700 were transferred to another agency and 3,119 were euthanized. Of the dogs, 2,280 found new homes and over 1,000 made it back to their original owners. 2,108 were euthanized. That's a live release rate of 76 percent for dogs and 77 percent for cats. Fortunately, those percentages have been on the rise: According to ACCT, the overall live-release rate for animals that landed in city shelters was 62 percent in 2012, 65 percent in 2013 and 72 percent in 2014.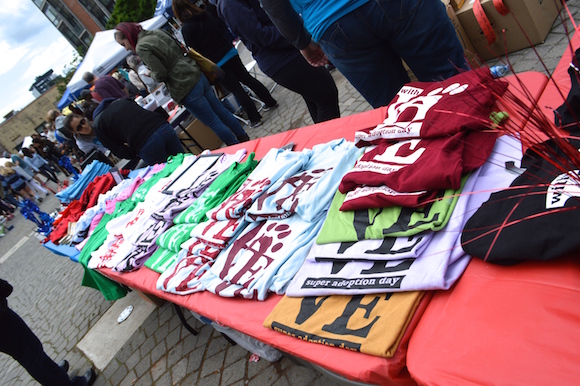 "Given the size of the city and the number of animals that come into the shelter every year…we're doing pretty well," says Samantha Holbrook, president of the non-profit Citizens for a No-Kill Philadelphia (CNKP).
But there's still an urgent need for organizations like CNKP and other local animal rescue groups. Philly places a high percentage of animals from its shelters in new homes, but due to problems like over-population and a lack of resources for pet-owners, thousands of companion animals are killed each year in our city.
According to Medley — talking with Flying Kite from the Humane Society of the United States' annual expo in Las Vegas — that is partially due to a problem with the national model for animal rescue. Too often, we wait for animals to come into the shelter and then work to adopt them out. Promoting adoption is vital, but progressive animal-welfare agencies also focus on community outreach that prevents animals from landing in shelters in the first place.
With 17 years in the animal rescue field, Medley understands the big picture. He travels coast to coast, networking and sharing best practices with agencies across the country. He came from San Antonio to helm ACCT late last year after helping lead that city from a 31 percent live release rate to 87 percent — an extraordinary change for a city that receives about 31,000 animals into its shelters each year.
But what does "no-kill" really mean in the context of animal rescue?
"It's important to remember that no-kill doesn't mean no euthanasia, period," Holbrook explains. "It means all healthy and treatable animals are making it out of the shelter."
In industry terms, "no-kill" translates to about 90 percent of shelter animals being released to live in safe, healthy environments. There will always be a small percentage of animals who pose a danger to people, have serious behavioral issues or suffer terminal health problems that make then ineligible for adoption.
For his part, Medley prefers not to look at any percentage as a yardstick for rescue success: It's hard to judge different cities, each with their own challenges, by the same measure.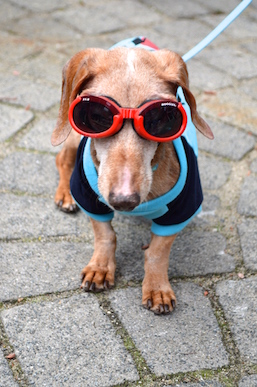 "What I look at us doing is continually enhancing our live release rate, because that [90 percent] number may not be achievable," he says. "If it's not achievable based on our resources, then we are setting ourselves up for failure and lacking transparency." ACCT's job isn't to hit a certain percentage of live releases, but "to have an open dialogue with citizens that gives them a realistic view of what they can expect from us and strive to hit that mark." (Philly citizens can view all of ACCT's yearly data online.)
So is no-kill a realistic goal for Philly?
"I've always thought it was possible," argues Howard Nelson, owner of ubiquitous pet supply store Doggie Style Pets, which has nine locations in and around Philly, with a tenth coming soon to Fairmount. "Lots of cities are moving in that direction…I think Philadelphia does a great job of adoption and getting the word out about the animals at risk."
Nelson participates in that process: His stores partner with the rescue organization Saved Me, which in turn gets about 60 percent of its dogs from ACCT shelters.
"It's a great outlet for animals," he insists of the dogs up for adoption in Doggie Style windows. For example, when a new dog comes into the Rittenhouse location on Spruce Street, "everybody in the neighborhood knows about it. Everybody's working on saving that life."
Nelson, Holbrook, and Medley agree that animal adoption is on the rise here, a hopeful sign for no-kill proponents.
"From my perspective, more residents of Philly are definitely going the adoption and/or responsible breeder route," says Nelson (in contrast to "puppy mill" breeders supplying pet stores or websites that sell dogs: some breeders in Philadelphia-area counties have been cited by the Humane Society for their cruel conditions).
In line with this shift, Nelson has also noticed more people adopting bigger dogs from shelters, which he attributes to Philly's population skewing younger.
"I think it's more awareness of the plights of dogs and how many dogs are getting euthanized in shelters," he adds. In the past, there was often stigma around getting an animal from a shelter, or assumptions about behavioral problems and aggression. A new pet always brings its own challenges, but "over time, folks have come to realize that adoptive animals make great family members."
"Adoption rates are definitely rising," seconds Holbrook. "Now it's almost trendy."
But there's still a lot of work to do to.
"It's a one-two punch: You have to tackle the problem from both sides," says Holbrook. Working with Philly's many excellent animal rescue organizations is important, but for CNKP, "we've been trying to work on the front end of things, and really work with community members to prevent surrender in the first place."
CNKP's main resource on this front is its community help desk. Volunteers field calls from community members and offer resources on everything from behavioral issues to low-cost vet services to pet-friendly housing options. When a family is on the verge of giving up a pet because they don't know how to train it; how to access affordable vet care if the animal is sick; or find a landlord who will accept animals, this can make all the difference.
CNKP also goes to a different low-income Philadelphia neighborhood every month to distribute free pet food and supplies to people in danger of losing their animals due to financial circumstances.
"We really want to work with members of the community to keep pets in their homes," adds Holbrook. Ultimately, this is easier (and more cost-effective) than increasing the burden on city shelters and trying to re-home animals.
Similarly, Medley says the number-one thing that makes people surrender their pets is "a lack of options…A lot of our pet owners release animals for a reason that could have been prevented had there been a resource for them prior to making the decision."
He's also sympathetic to the plight of low-income pet owners — ACCT runs its own pet food pantry on the first and third Saturday of every month.
When money becomes tight, "It's not easy to be a pet owner, so problems progress," he says. Communities blamed for high numbers of pet surrenders need better resources to keep the animals off the streets and out of shelters. "Our job is to meet them where they are, and make sure the animal says with them. We may not be able to help every animal, we may not be able to help every pet owner, but that should be our goal."
Medley, Holbrook and Nelson also agree that accessible spay/neuter programs are crucial.
"Spay/neuter is probably the biggest thing that can happen that will really get Philly to be a no-kill city," insists Nelson.
Medley thinks Philly has what it takes to be a no-kill leader, with a large and dedicated team of ACCT staffers and volunteers as well as rescue organizations that offer a sustainable structure for long-term animal adoption success.
"If we can do it, we can be an inspiration for the country," he says. "The reality is that if Philadelphia gets to this point, it is truly going to be a national celebration."
This story originally appeared in our sister publication Flying Kite Media.
ALAINA MABASO, a Philadelphia-based freelance journalist, has landed squarely in what people tell her is the worst possible career of the twenty-first century. So she makes Pennsylvania her classroom, covering everything from business to theater to toad migrations. After her editors go to bed, she blogs at http://alainamabaso.wordpress.com/. Find her on Twitter @AlainaMabaso.