In the three months since Karen Campbell began volunteering as "entrepreneur-in-residence" at the Bridgeworks Enterprise Center, she has helped a company score its first sale, worked with another to create a strategic vision, instituted a newsletter, hosted a "lunch and learn," and kept her door open to the in-house startups at the Allentown incubator.
All while she gets her own two businesses off the ground.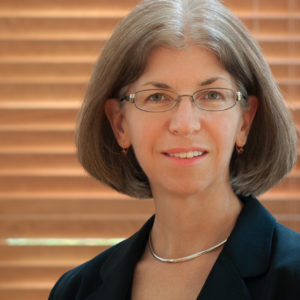 Campbell is Bridgeworks first "entrepreneur-in-residence," invited by Project Manager Anthony Durante to share her expertise with the incubator clients. She sees her role as a consultant, providing advice that is "actionable and doable."
For example, she offered a solo entrepreneur with no sales or marketing experience a crash course in sales 101, counseling them on how to identify prospects, pitch and follow up. Within a week, the client had made 10 cold calls, seven leading to sales.
In another one-on-one consultation, she helped an entrepreneur, overwhelmed by conflicting advice, chart a strategic course of action. It's critical, she advised, to distinguish facts from assumptions in order to make sound decisions.
The morning she spoke with Keystone Edge, she had just counseled a client on how market changes can challenge an entrepreneur's initial assumptions.
"We're working on their strategic 12-month vision and expectations," she says. "Working backward to get them more tactical plans will help them better focus on the short term and help them along the path to making the right decisions."
Campbell spent 30 years working in business development at Air Products. She views volunteering at Bridgeworks and at Lehigh Valley SCORE as a strategic opportunity to network as she launches her own business, Strix Insight Counseling.
"I need to figure out my own focus and what kinds of clients will be willing to pay me," she says. Campbell has also embarked on another new venture with her husband: a real estate investment company.
"I want to help [Bridgeworks] companies to help themselves," she explains. "I can be that outside observer that sees all aspects of their business and can help focus them and get them to be more disciplined with their program development, their financial approach. I can remove the emotional element that often comes with being too close to your own business to see it objectively."
ELISE VIDER is news editor of Keystone Edge.