For the century-long history of Bethlehem Steel, Bethlehem was a company town and the Southside was its capital. Tens of thousands of steelworkers lived and worked there in the shadow of its massive blast furnaces.
Today, Southside bustles with a different kind of energy, due in large part to the Southside Bethlehem Keystone Innovation Zone.
Establishment in 2004 as the first KIZ — a Rendell administration initiative to halt the state's brain drain — the program has invested over $6 million in over 80 startups. Twenty-two of those companies have signed on since 2014. This spring, the Southside KIZ launched its first-ever website.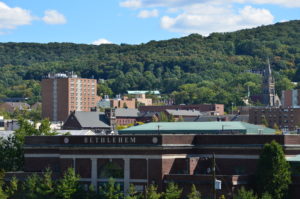 KIZs offer tax credits to eligible companies who locate within their borders. But funding has fallen in recent years, and the benefits can take a long time to accrue. So Southside goes beyond the tax incentives to offer grants. Asher Schiavone, Bethlehem's economic development coordinator and KIZ manager, credits an "enlightened [board] who have chosen to remain at the table and really believe that investing in innovation is important not only to them but to the community."
Southside offers $15,000 technology transfer grants to help its companies commercialize their products. Over the years, it has awarded more than $1 million in these grants to 86 companies. Southside also offers student internship grants of $2,500 to $3,750 to help its startups engage the next generation of entrepreneurs.
New this year is a partnership with Lehigh University's Integrated Product Development Program. A small team of undergraduates is midway through a two-semester project with Harbor Light Software, developing a low-cost vessel monitoring system.
Schiavone doesn't count the initiative's offerings as successes unless KIZ graduates remain in Bethlehem, or at least in the Lehigh Valley.
"This is homegrown economic development," he says. "We don't want them to go back home to Boston or Silicon Valley."
By Schiavone's definition, there have been some huge success stories. He points to Texas Instruments Lehigh Valley and Saladex Biomedical (both anchor tenants at Ben Franklin TechVentures in Bethlehem) and EcoTech Marine in Allentown.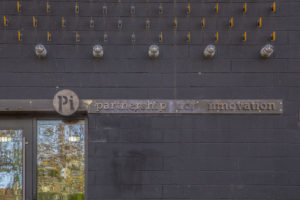 The Southside KIZ covers over two square miles — about 1,400 acres — and companies can locate anywhere within its boundaries to be eligible, as long as they meet other criteria. (Under state law, they must be operational for less than eight years and work in an approved industry cluster.)
Southside startups are also encouraged to adaptively reuse old buildings, a boon to local property owners and the vitality of the neighborhood. Bonn Place Brewing, for example, is scheduled to open this month in the former garage of a Bethlehem Steel executive. It promises to be a "craft beer destination and café-style taproom serving different styles of craft beer brewed on premise, Pennsylvania produced wines and hard ciders, coffee drinks, sandwiches and snacks, locally sourced whenever possible." The owners, Schiavone reports, performed at the Southside's SteelStacks cultural center and fell in love with the area.
Other startups are clustered in several incubators and co-working spaces within the KIZ. Hatch House, one of the newest, is a live/work space and home to five companies. Pi or Partnership for Innovation is an incubator located on the second floor of a 1911 silk factory. SoBeCoWorks is a collaborative workspace where Mezzimatic designs and manufactures STEM-related toy products in EcoTech's old space. Their flagship product, Goblies, is a crossover between water balloons and paintballs.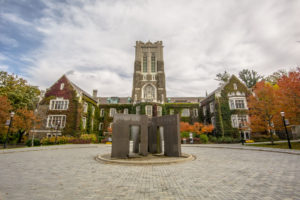 In the 19th century, Bethlehem Steel put Southside Bethlehem on the map; its closing in 1995 was a devastating blow. But in the years since, the city and the Southside in particular have climbed back. Today, the neighborhood is home to the 10-acre SteelStacks arts and culture venue, the Sands Casino Resort and, increasingly, a vibrant entrepreneurial ecosystem.
Or, as Bethlehem Mayor Robert Donchez puts it, "By fostering a highly-concentrated cluster of students, entrepreneurs and startup companies, Southside Bethlehem has effectively positioned itself as a catalyst for innovation."
ELISE VIDER is news editor of Keystone Edge.