Small is big, at least when it comes to entrepreneurial energy and support York, Pennsylvania. With a population of only 43,000 in a compact five square miles, this small city has an entrepreneurial ecosystem that rivals many of its big-city counterparts.
In fact, York's size, reasonable cost of living, affordable real estate and strong sense of community are assets that make it competitive when it comes to luring startups, small businesses and founders.
"It's a small enough city that you can roll up your sleeves and get involved and see the impact of your time and energy right away," says JJ Sheffer of CoWork155, a shared workspace in downtown York. "The business environment is good for making a living and the overall community climate is good for making a life here."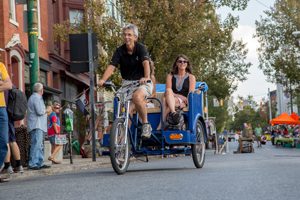 Aeman Bashir, who wears multiple hats at the York Keystone Innovation Zone (KIZ), the York County Economic Alliance and YorKitchen, a culinary business incubator, attributes the growth in entrepreneurism to the convergence of institutional and grassroots efforts.
The designation of a tax-advantaged KIZ spurred academic developments such as the JD Brown Center for Entrepreneurship at York College and Penn State York's Graham Center for Entrepreneurial Leadership Studies.
The city is also smack dab in the middle of one of the richest agricultural regions in the country. Five years ago, in recognition of the growth potential of the culinary sector, the Alliance opened YorKitchen. According to Bashir, the incubator has spawned 57 startups and another 21 expansions.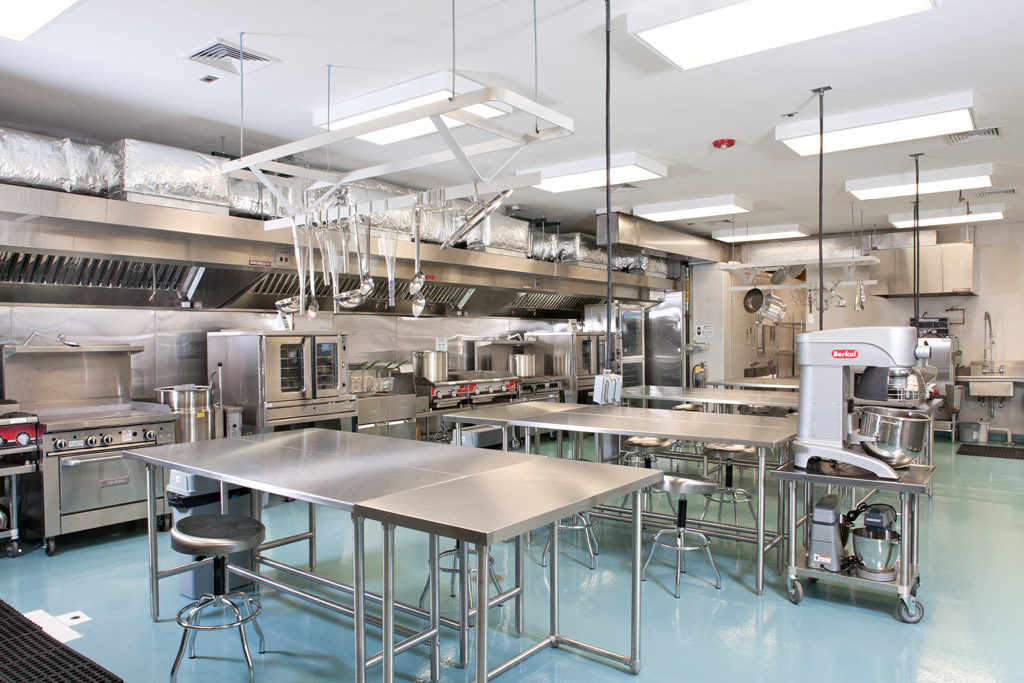 On a parallel track, YorIt, an initiative of the York County Community Foundation, has been granting up to $20,000 each year through its Social Venture Challenge.
"[We fund] innovative, out-of-the-box ideas that might not otherwise receive traditional grant funding," says Donor Services Officer Angela Lauer. "We are willing to take the risk to see a new business or project come to life in our beloved town."
CoWork155, which opened in 2013, is one of YorIt's projects. Offering work space, meeting rooms and office amenities, CoWork155 serves as a community gathering space. It also sponsors programs such as SkillSwap, an open-to-the-public, barter-based education series.
"Anyone can teach a one-hour, tip-of-the-iceberg workshop on any topic they like," explains Sheffer. "Instead of a registration fee, instructors suggest items they will accept in exchange for class participation [such as] a six-pack of your favorite beer, postage stamps, canned food items to be donated to a local food back or intangible items such as help with designing a website, volunteering at an upcoming event or help weeding a garden."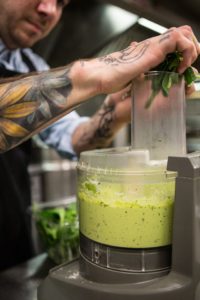 YorIt also funded Working Class York, an initiative that provides shop space, tools, classes and networking opportunities to local makers.
"The mission of Working Class is to create a community of artists and creatives focused on industrial design innovation, fabrication and education," says Lauer.
YorIt also brought pedi cabs to York, providing "human-powered, free taxi service to move visitors throughout the central business district in a safe and fun way," she adds. A number of such ventures popping up throughout the area would mean plenty of local development, with ample help from support initiatives like YorIt. In terms of upping business efficiency and reduction of costs to ensure that these businesses thrive, leveraging technology solutions like those provided by Real Innovation Group could also have far-reaching beneficial effects. Creating a suitable business environment that allows smaller companies to scale up easily in this small but energetic city could help create a lot of job opportunities for the locals, in turn boosting economic conditions as well.
Other grassroots initiatives include the volunteer Buy Local Coalition; YorShoppes, a pop-up retail incubator; and Redeux, a retail cooperative.
Sheffer also credits SCORE Susquehanna as "a driving force in developing peer roundtables both through the York County Economic Alliance and the Buy Local Coalition" and the York City Independent Restaurant Association.
Success stories abound. A food scientist from Chef How Foods once hosted a SkillSwap class on how to season one's own snacks. A year later, Philip Given and other CoWork155 members and friends had launched York City Pretzel Company — the SkillSwap instructor helped develop the seasoning blends for their hard pretzels.
Meanwhile MRG Corporation grew from an incubator-based, machine-maintenance business into an industry lubricant analysis forerunner. The company holds multiple patents and is asked to talk about their innovative products and services worldwide.
Neilly's Foods, a KIZ company, started with one sauce. Thanks to help from YorKitchen, the company is today a full-blown manufacturer of Afro-Caribbean foods with over 20 products sold at many large grocery chains, ranging from dried rice mixes to freezer meals.
Lauer is especially excited about the 2016 Social Venture Challenge winner. Taste Test: A Pop-Up Restaurant Series will test four different restaurant concepts over 16 months in partnership with York College's hospitality program.
"The students will work on the concepts and gain industry experience and the community will vote on which concept should become a permanent restaurant in downtown York," she explains. "Community buy-in prior to opening [will] help the sustainability of the new restaurant."
"The one thing that all of these initiatives have in common is working together," says Bashir. "Business owners have put aside their egos and know that the only way to compete in today's economy is to work together on joint marketing and campaigns."
Sheffer concurs.
"The business environment in York, particularly for small businesses, is incredibly supportive," she insists. "People are welcoming and established business leaders are accessible with their time and expertise. Many small business owners are of the mindset that a rising tide lifts all boats."
ELISE VIDER is news editor of Keystone Edge.