When Darlene Confer applied for a state grant for a cutting-edge equine center at the Centre County Grange Fair Park, little did she know the impact it would have on the local economy.
Since its completion in 2010, the Equine Center at Grange Park has transformed this central Pennsylvania county into a premier destination for horse enthusiasts, created nearly 20 new jobs, and generated more than $52 million. That's on top of the existing boost provided by the Centre County Grange Fair (August 19-27), a beloved annual tradition that celebrates local agriculture with rides, live music, contests, camping and tasty eats.
"Things grew exponentially immediately," recalls Confer. "Building the indoor arena has made a huge impact on the equine industry and equine tourism in Pennsylvania. Since 2010, we've made multiple other improvements to our facility. We now stake a claim as one of the premier equine facilities in the Northeast."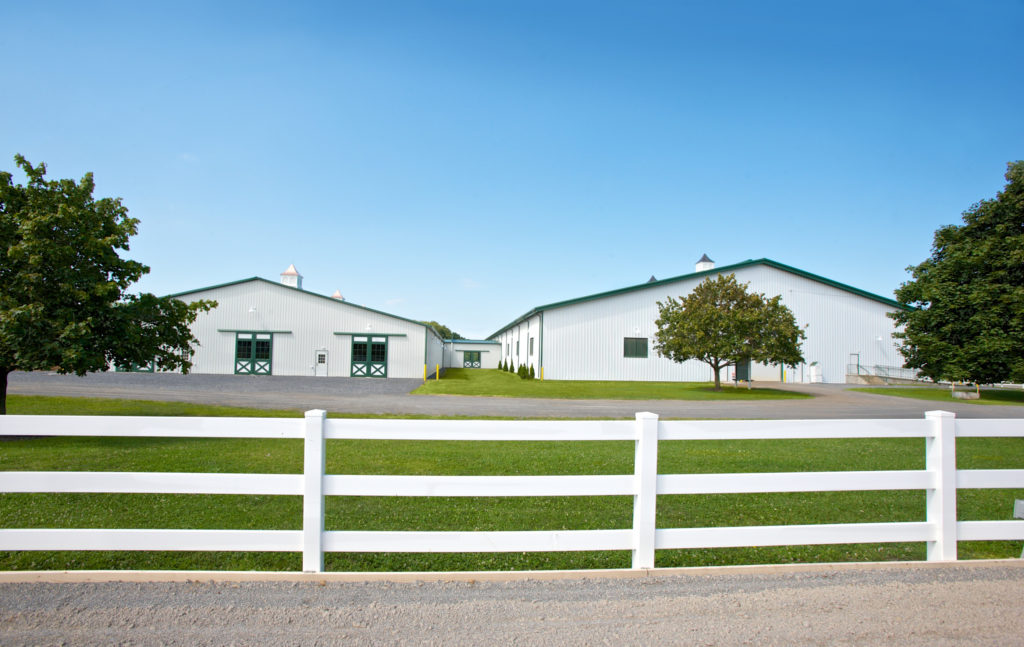 In 2015, the park hosted two Quarter Horse events that were among the top 20 attended shows nationwide; the top novice horse show in the United States; and the Keystone Classic Horse Show, which featured over 750 horses.
Overall, the $1 million Redevelopment Capital Assistance Program (RCAP) state grant has returned a whopping 52 times its initial investment. The dollars also helped expand use of the space beyond the Grange Fair, now in its 142nd year.
The sprawling 264-acre park features 1,500 RV sites with electrical and water hook-ups, the most of any fairground in the nation. It is ideally situated in the center of Pennsylvania with easy access via several interstate highways. Another major draw for guests is the proximity to State College, home of the Penn State Nittany Lions. Regionally, there are 3,500 hotel rooms and various dining options.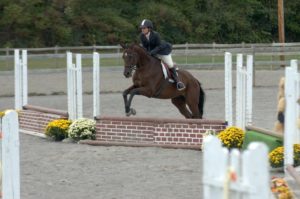 "It really is amazing the number of people who have come here over the past few years," says Confer. "One of our recent Quarter Horse shows had guests from 32 states and Canada."
While a two dozen annual horse shows from March to October have breathed new life into the park, the Grange Fair remains the top draw. Founded in 1874 by Leonard Rhone as a picnic with overnight camping for farmers, the event has come a long way since its humble beginnings. In 2015, the fest generated $2.6 million in revenue.
During its run, the fair is the largest encampment in the nation, with over 1,000 tents being occupied by up to 12 people per tent, and a RV park filled to capacity.
The much-coveted tent sites are what make the fair unique: They are a precious commodity to many families.
"Yes, people do name in their wills who will take [possession] of their tent after they are gone," says Confer. "When our waiting list reached 500, we stopped taking names. It can be many years until a site becomes available and it didn't make sense to keep collecting names."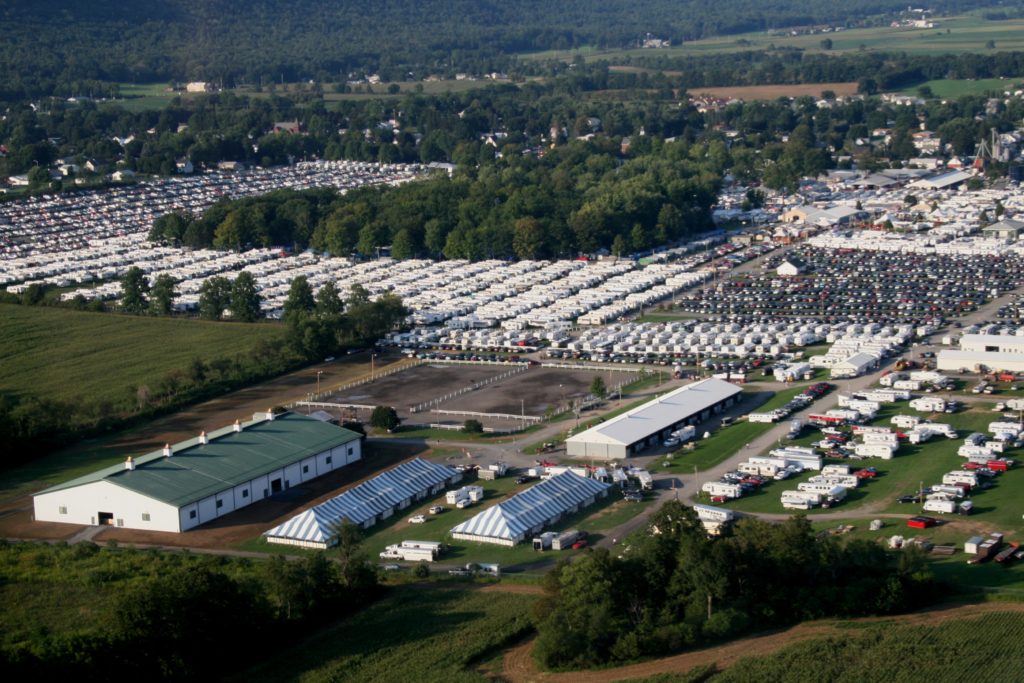 One woman was overcome with emotion when she learned that her family's 26-year quest had finally come to an end.
"When I called her, she started to cry and I had to wonder why anyone would cry over a camp site," recalls Confer. "But this is such a great event and there is so much to do. The Centre County Grange Fair is not some overgrown carnival or just another fair. It is unique and we are proud of all that it has to offer."
That includes nightly musical entertainment, motor sports, a 5K race, health screenings, tent and RV decorating competitions, a children's playground and even a library with an onsite librarian.
And then there are your typical fair attractions: daily livestock and produce judging, a cornucopia of delicious food and, of course, a horse show in the Equine Center.
Perennial attendee Chris Boone, 27, of Potter Mills is particularly looking forward to a performance by Adam Yarger, a local boy turned country music star who is returning home from Nashville to play the grandstand. Boone recently inherited a tent from his grandmother — she passed away a few months ago, so this year's edition will be somewhat bittersweet.
"The fair was our thing," explains Boone. "It will be a little tough, especially on moving day. Whether it was a table, the rugs, or the furniture, nothing works if it doesn't go in exactly the right spot. No matter what, Gram always remembered exactly where everything went."
Boone plans to continue his family's fair tradition.
"People who don't go to it think of it as just another fair, but it is more than that," he explains. "The fair is about family and friends and the close relations you build with these people. I'm a people person and I really enjoy seeing and getting together with everyone in one location."
So what would Rhone think of the modern-day version of his picnic, which, for many people, is one big extended family reunion?
"I think he would be amazed at the size and scope of the fair," says Confer. "Secondly, I think he would appreciate that we stayed true to our roots, remaining an agriculturally-centered and family-based fair."
The 142nd edition of the Centre County Grange Fair runs Aug. 19-27 in Centre Hall, PA. Visit grangefair.com for more details.   
JAMES MENTZER is president of Mentzer Communications and a freelance writer whose first book, Pennsylvania Manufacturing: Alive and Well, was published in February. He resides in Harrisburg.