Albright College is an oasis of greenery and intellectual pursuit in Reading, PA, a city striving to reinvent itself for the 21st Century economy. Above the compact campus on N. 13th Street looms the forested Mount Penn, its Pagoda a curious local landmark; below, block after block of sturdy rowhouses march downhill to the Schuylkill River.
Founded in 1856 by the Evangelical Association of the United Evangelical Church, the liberal arts institution — home to just over 2,000 students — prides itself on interdisciplinary learning, collaborative teaching and a flexible curriculum. Half of its students have concentrations combining two or three fields.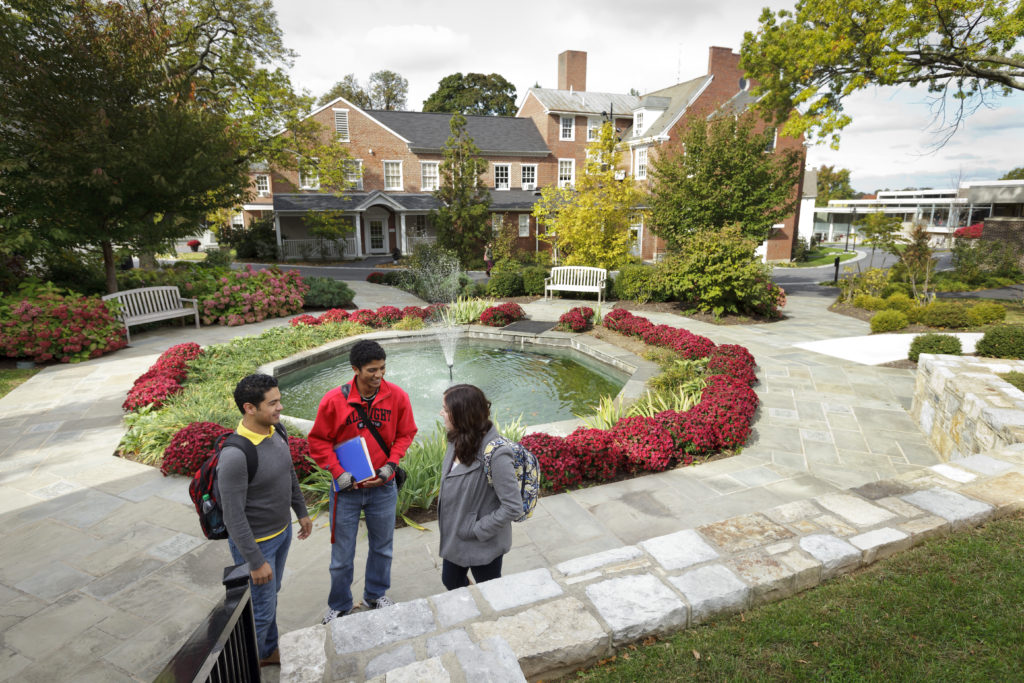 As a result of this approach, two of Albright's programs have received national attention in the past decade: the award-winning theater program and its fashion program, which has made Fashion-Schools.org's list of the top 25 fashion merchandising programs at private colleges every year since 2013.
Life's a Stage
The theater program at Albright grew out of the college's 90-year-old campus theater, the Domino Players. One of the central figures in its evolution is Jeffrey Lentz, a 1985 Albright graduate and protégé of the late Lynn Morrow, who directed the Domino Players and taught theater courses for many years.
Lentz went on to earn a master's degree in vocal performance at the Yale School of Music, and embarked on a successful international career as an opera singer, specializing in contemporary opera.
During the 1990s, Lentz returned to Albright annually to direct musicals, teach and give concerts as an artist-in-residence. Beginning in 2001, after Morrow retired, the college created a new degree program in theater. In 2002, Lentz was hired as a permanent artist-in-residence for the theater and music departments, a position he has held ever since.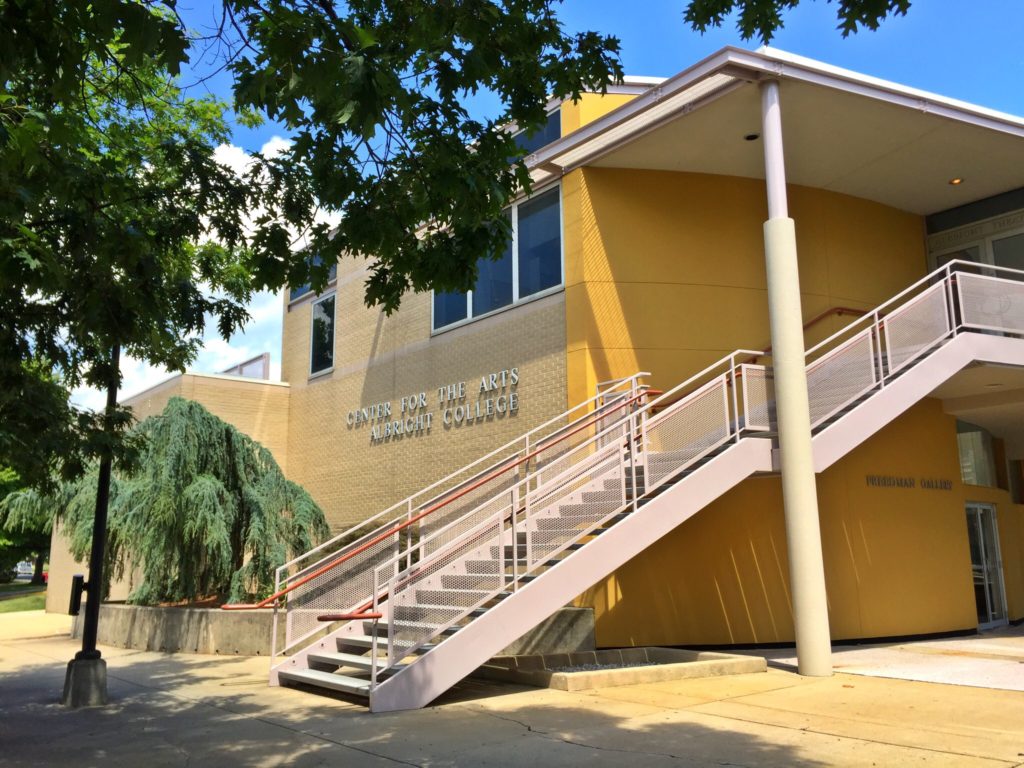 "What makes our program unique is that nobody just studies acting, directing or writing," explains Lentz. "It's a liberal foundation for the performing arts."
To that end, students acquire a diversity of skills and knowledge. For example, there is a Costume Design and Construction track aligned with the fashion department (in fact, the two departments share a faculty member).
"We attract students who are self-motivated and who have that unique and rare desire to be artistic leaders," he says. "We encourage undergraduate students to use Albright as a place to explore various aspects of being a performing artist — offstage, onstage and backstage."
That includes arts administration, advocacy and working with nonprofits. In fact, thanks to Albright's option for students to choose "co-majors" (a major split between two fields of study rather than a double major), undergrads can earn a degree in theater/arts administration.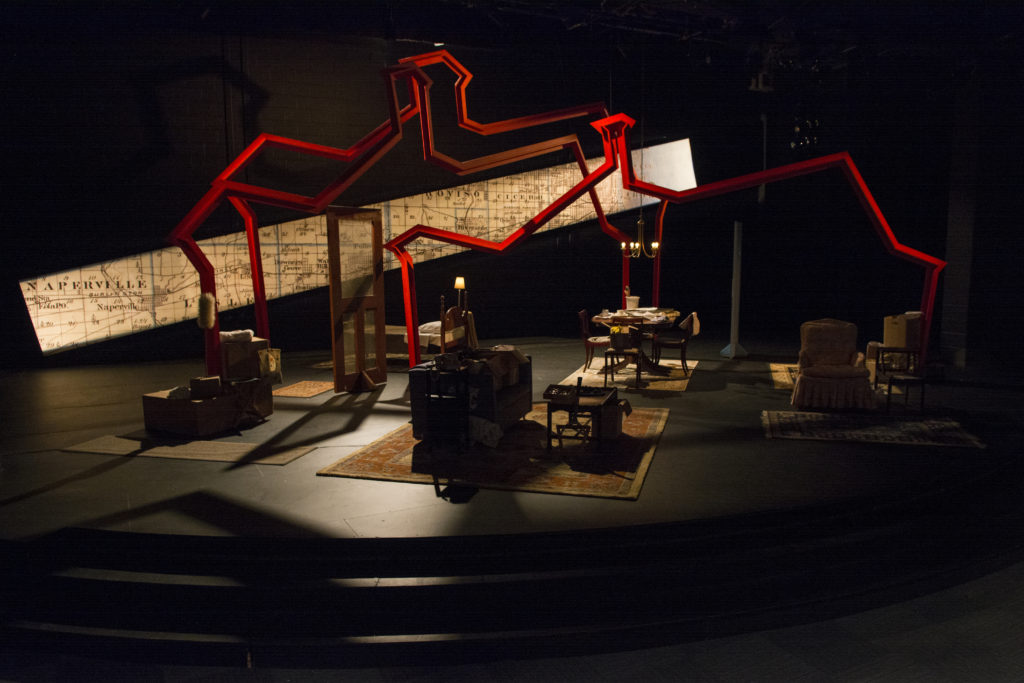 For nine of the past 14 years, Albright has been invited to the Kennedy Center American College Theatre Festival. And for the past two, the school has won the top national prize: Outstanding Production of a Play in 2015 for Samuel Becket's Waiting for Godot, and in 2016 for Clybourne Park by Bruce Norris.
The later also garnered an Outstanding Director of a Play award for Lentz; Outstanding Designer of a Play for his co-producer Cocol Bernal; and Outstanding Actress in a Play for rising sophomore Natalie Torpey. In addition, the play won four "Distinguished" awards for costuming, male actor, ensemble and lighting.
I really appreciated the department's honesty and dedication to crafting young artists. Christopher David Roche, Class of 2011
"It's very unique that a college, and not a university, is getting this kind of acclaim," explains Lentz. "The arts are flourishing at Albright more than ever before."
Christopher David Roche graduated in 2011 from Albright with a bachelor's degree in theater and history, and three years of vocal training in the college's music department. He is now a working theater professional throughout the Berks County and Philadelphia regions, and managing director of the Reading Theatre Project.
"I really appreciated the [theater] department's honesty and dedication to crafting young artists," he says. "For my senior honors thesis project, I was able to direct, design and dramaturge my own production: 7 Jewish Children: A Play for Gaza by Carol Churchill. It was such a rewarding experience that drew on everything my professors had taught me over the years. I was able to also incorporate my other major — history — and my concentration in voice into the project, finding touchstones between different fields and seeing how they connect in storytelling."
A Passion for Fashion
Doreen Burdalski has been chair of Albright's fashion program for 10 years. She feels the reason the tiny department — with its three-and-a-half faculty members — is being noticed on a national level is the focus on experiential learning.
"The classes are small," she says. "We find the students' passions and interests and push them into those areas."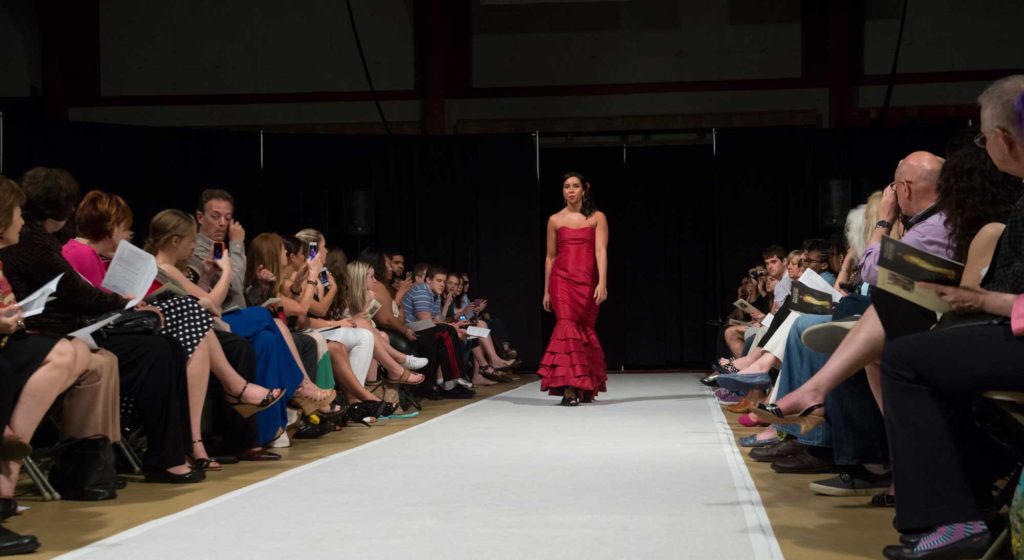 A graduate of Philadelphia Textile (now Philadelphia University), Burdalski spent nearly 20 years working in the fashion industry, primarily at the former Strawbridge & Clothier department store as a visual merchandising director. Along the way she picked up a master's degree in marketing from Rutgers University.
When the company was sold in 1996, she took a detour and start teaching, first at her alma mater and then at Albright.
At the time, the fashion curriculum was evolving out of the home economics and nutrition program, led by the late Lorraine Miller. When Burdalski began, there were only 50 or 60 students; beginning this fall there will be about 135.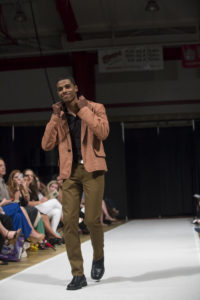 Students majoring in fashion can choose from four tracks: fashion design, fashion merchandising, costume design or a combination of fashion design and merchandising. All are required to do internships.
In merchandising classes, students work on real-life challenges with local businesses. For example, they helped Susan Golembiski, owner of the Jan Rae Boutique in West Reading, "to determine who her customer was, who the competition was, etc.," explains Burdalski. "They did a business analysis and presented recommendations to her on improving sales."
Another student project involved visiting a children's clothing shop, doing research on customers, and developing a social media marketing plan.
Paula Trimpey, the professor shared by the theater and fashion departments, gives her advanced construction class a "design challenge" each year. She takes students to a surprise destination: Last year it was Edison, N.J.'s Indian community, where they were introduced to Indian food and shops. They were then told to purchase fabric and design both a traditional sari and a contemporary look from the sari material.
Popular co-majors in the program include fashion/business and fashion/communications. Graduates have been hired by companies like Macy's, DKNY, Berkshire Theater Festival and David's Bridal. Some have started shops of their own.
Each fall, Burdalski holds a Business of Fashion Forum with the business department in which executives from the fashion industry come to Albright to give workshops. Every spring, she throws the popular Fashion Showcase, an exhibit and runway show for student designers that is open to the public.
Going Deep
Before former Provost and Vice President of Academic Affairs Dr. Andrea E. Chapdelaine left her position to become president of Hood College in Frederick, Md., she pioneered another unique program for Albright students.
The Albright Creative Research Experience (ACRE) allows an undergraduate to partner with a faculty member on a research project, either during the three-week interim term in January or for 10 weeks in the summer. The student can be from any discipline — from STEM subjects to the humanities — and the project doesn't have to be connected to their major. The program is under the aegis of Albright's Experiential Learning and Career Development Center, which also handles Study Abroad and student internships.
Center Director Kim Justesen called ACRE a "high-impact practice," meaning that it contributes to higher retention and graduation rates, particularly for underserved students.The program began around 1997; this summer 27 pairs are participating, the largest group to date.
Students who have completed their freshman year can apply. Often, an undergrad with an idea approaches a professor and they fill out an application together. Other times, faculty have an ongoing project of their own and choose a gifted student to help out.
Albright's biology and chemistry departments have hundreds of thousands of dollars worth of high-tech equipment, and our professors stress that as undergrads, we should get our hands on it. Justin Hoffman
While doing an ACRE earns no academic credits, the student receives a stipend of $3,300 for a full 40 hours a week for 10 weeks, and free room and board on campus. There is also a $500 budget for supplies.
"It's designed to take the place of a summer job," explains Justesen. "It's something they can put on their resumes."
When employers are hiring, they look with favor on undergraduate research, which is still unusual to find, especially in non-STEM subjects. Faculty gain prestige and a stipend for participating in an ACRE, and it counts towards their tenure.
This summer, research was conducted in the areas of psychology, urban studies, environmental studies, biochemistry, meditation, chemistry, biology and sociology.
Angela Cremer, a rising senior majoring in communications/advertising at Albright, has spent two summers doing ACRE programs with Dr. John Pankratz, a history professor who is also a photographer.
In 2005, Pankratz created "The Faces of Reading," a series of portraits of more than 1,000 city residents from all walks of life. Last summer, as her ACRE project, Cremer helped Pankratz track down as many of the residents as possible for his "Faces of Reading + 10" followup project. She helped elicit stories from past subjects as well as about 500 new participants; those narratives will become part of a book.
"It's a great program," she says. "We actually work one-on-one with a professor in the field and gain experience doing research. We welcomed people from all walks of life [in the "Faces" project], and to share that was very important."
Josh Reeder, a biology major, and Justin Hoffman, a biochemistry major, are both entering their junior year at Albright. They have completed two ACRE programs with Dr. Karen Campbell, a professor of biology.
The students' work dovetailed with Campbell's ongoing research on the bat population in the area, which has been in decline because of whitenose syndrome. Last summer, they worked together at several national and state parks in southeastern Pennsylvania, and this summer at the Rodale Institute Experimental Farm in Kutztown.
Both Reeder and Hoffman plan to go on to veterinary schools after graduation, and they feel their experience with the ACRE program has helped prepare them well for this career path.
"The ACRE program is really nice perk," says Hoffman. "Albright's biology and chemistry departments have hundreds of thousands of dollars worth of high-tech equipment, and our professors stress that as undergrads, we should get our hands on it."
"This place is just amazing," adds Burdalski. "It's a jewel on that mountain."
SUSAN L. PENA is a freelance writer living in Berks County. She writes regularly on arts and business for the Reading Eagle and has contributed to several other publications including the Eastern Pennsylvania Business Journal.