When Penn State University was founded in 1855, it was one of the nation's first colleges of agricultural science. In 1862, it became Pennsylvania's only land grant institution with a mission to "promote the liberal and practical education of the industrial classes in all the pursuits and professions of life."
Now the school — one of the top 50 research universities in the world — is broadening its mission with Invent Penn State, a Commonwealth-wide initiative to spur economic development, job creation and student career success.
"Its impetus was a clear need to redefine Penn State's land grant mission of teaching, research and service for the 21st century," explains Invent Penn State Spokesperson Nena Ellis Koschny. "[The initiative] blends entrepreneurship-focused academic programs; business startup training and incubation; funding for commercialization; and university/community collaborations to facilitate the challenging process of turning research discoveries into valuable products and services that can benefit Pennsylvanians and humankind."
On October 6 and 7 in State College, Invent Penn State is hosting its first Venture & IP Conference, showcasing investment opportunities, promising student startups, and prospects for intellectual property and technology transfer. The gathering is co-hosted by Ben Franklin Technology Partners of Central and Northern PA.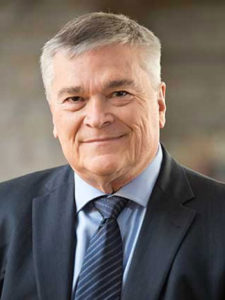 As many as 400 people are expected to attend the event, which will feature tours, panels, and keynote talks by Ray Lane, partner emeritus at venture capitalist firm KPCB and former president and COO of Oracle; Jon Hirtle of investment advisors Hirtle, Callaghan & Co.; and Penn State President Eric Barron.
About 80 pre-selected companies will go before prospective investors at the conference's "Venture Connection." According to Koschny, only about 35 investable companies were expected to qualify, but 80 ultimately made it through what she describes as "a highly competitive selection process before a committee made up of entrepreneurs, venture capitalists and economic development professionals."
The companies, who make everything from medical devices and therapeutics to advanced materials and software platforms, will meet with investors in small groups throughout the conference.
The schedule will also include "Startup Showdown" — in which select entrepreneurs pitch before "a jungle of investors" — and the "Penn State Tech Tournament," a behind-the scenes look at early-stage innovations being developed in research labs and classrooms.
Invent Penn State hopes to make the conference a periodic gathering. In addition, the initiative is tackling an ambitious slate of goals that include supporting its 12 hubs for innovation across the state, developing a venture and commercialization center, and growing industry partnerships.