In a 1,500-square-foot garage in Pittsburgh, a group of Back to the Future enthusiasts toil away on a Power Wheels car base, transforming it into a mini Delorean time machine.
Meanwhile across the Commonwealth, in a storefront on a vibrant commercial corridor in West Philadelphia, kids diligently hone their soldering and programming skills while building their own retro Gameboys.  
And in Altoona, a college student makes the leap from building a business out of his dorm room to developing shoes on an industrial 3-D printer.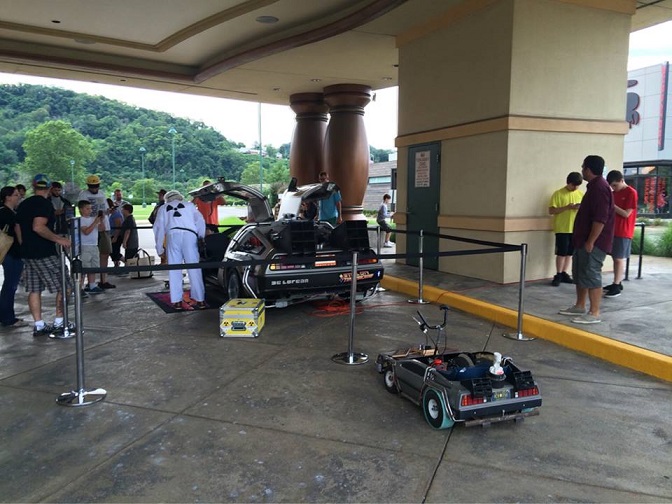 The places that facilitate all this action? They're called makerspaces, and they're popping up all over Pennsylvania, from Erie to Lancaster to the Lehigh Valley. It's part of a national movement attracting not just a small, passionate group of "makers," but also the big guns including the White House, which has hosted Maker Faires and welcomed the first ever gathering of movement leaders this past August.  
Put simply, makerspaces provide a collection of tools — some high-tech (3-D printers and laser cutters) and some low-tech (hand saws and soldering irons) — and room for people to make things. But talk to anyone involved with this trend, and it's clear that gadgets are only the beginning: These hubs are as much about stewarding a culture of making as they are about building cool stuff.
We help people understand that they have the power and the choice to create and bring their ideas to fruition. Nina Barbuto, Assemble
"Just because you have a 3-D printer, doesn't mean you're a makerspace," explains Nina Barbuto, director and founder of Assemble, a Pittsburgh arts- and technology-focused shop. Barbuto describes her organization as a "third space" — a place different from home or work where people can gather and share information, like a community center or coffee shop.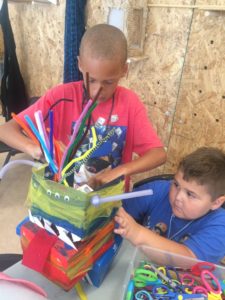 The most successful makerspaces attract a broad cross-section of people with different skills and levels of proficiency. Individuals can connect with experts they wouldn't encounter in daily life. Young and old, engineers and artists, professionals and tradespeople — these institutions give them a forum to work together, learn from one another and create physical artifacts.
"You meet people who are working in the real world — [they] share their mistakes and practical knowledge," says Chad Elish of HackPittsburgh, the programming- and fabrication-focused spot where the Delorean was built. "Just being in the space gives you access to these people."
Some makerspaces start out as a collective of like-minded individuals seeking a shared workshop. That's how The Make Space in State College began. When Innoblue, an entrepreneurship organization affiliated with Penn State, gave up their small office a few blocks off campus, a group of makers took it over and outfitted it with donated tools ranging from hammers and drills to a 3-D printer. The leadership welcomes anyone to stop by and use the space when they're open; members get a key and 24/7 access.  
Memberships are one way to pay rent, purchase equipment and restock supplies. Some makerspaces keep dues low to attract members, while requiring volunteer hours (similar to a co-op model). Others forgo memberships altogether and rely primarily on grants, private contracts and program fees to keep them afloat. (As makerspaces grow, many choose to incorporate as nonprofit organizations so they can become grant eligible.) Others offer fabrication services to the general public to bolster revenue.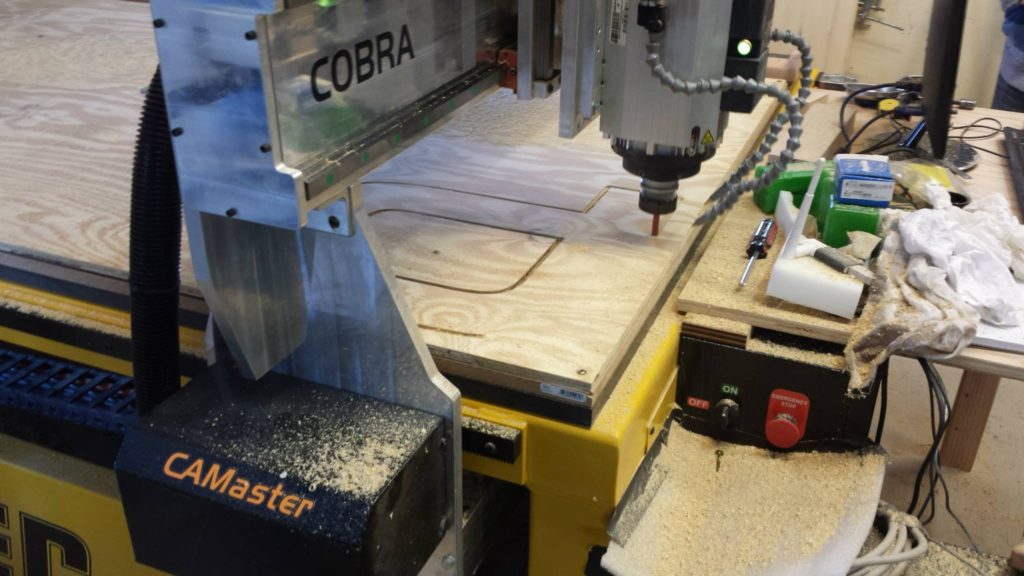 "Every space is different, and everyone makes it work for their location," explains HackPittsburgh's Elish.
Inclusiveness is often a major tenet, but some organizations still struggle to put that ideology into practice. For the most part, maker culture is still male-dominated, and unlike the vocational classes rapidly disappearing from public schools, makerspaces are frequently seen as targeted towards people of a higher socio-economic level.
One way to overcome this is through outreach. Many spaces host open project nights: The general public can work on personal projects using the in-house tools. For kids and adults alike, the act of making something tangible can be empowering, and that feeling spurs newcomers to return.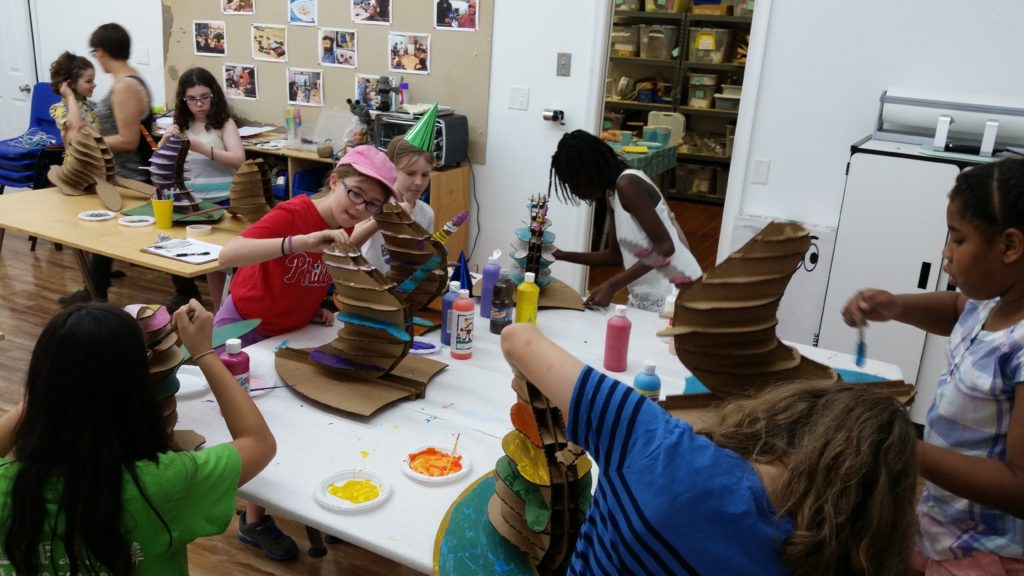 The Hacktory, a West Philadelphia makerspace that's been successful in attracting women, chose to adopt a social code of conduct — it appears on their website — spelling out that their policy of inclusivity.
"We knew it was a huge strength of ours that we were very diverse from a gender perspective," says Georgia Guthrie, The Hacktory's executive director. "I wanted to ensure that nothing threatened that."
Many makerspaces also put concerted effort into reflecting and supporting the culture of their local community. For Assemble, that means connecting with their neighborhood, Garfield, where the median income is $22,000 per year. According to Barbuto, they bring artists, technologists, scientists and other experts to their workspace and gallery, and invite youth and adults in the neighborhood to attend monthly shows, take classes and build confidence through making. The goal is to help people rethink what's possible by giving them access to new tools and new role models.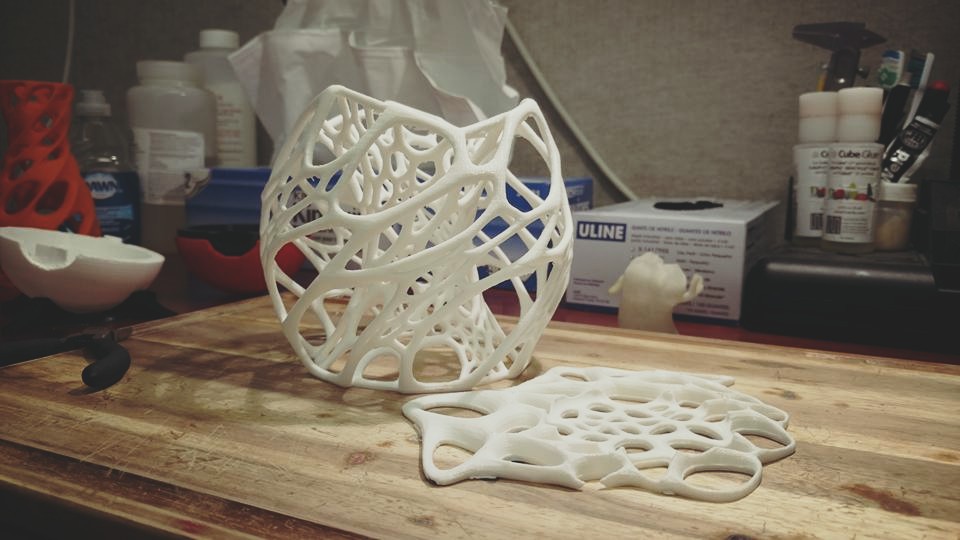 "We try to change people's idea of what being a scientist or artist is," says Barbuto. "We help people understand that they have the power and the choice to create and bring their ideas to fruition."
The Hacktory, meanwhile, focuses on creative uses of technology.
"It's not going to be a place where people go to hone their business idea into a physical thing," says Guthrie. "It's more exploratory than end-game related."
I can't even count how many projects in the greater western Pennsylvania area have been contributed by people from TechShop. Bill Gearhart
That resonates with parents who are looking for their children to have enriching experiences while learning useful skills. The organization is adding more family offerings due to demand.
"The parents who are seeking out our programs are dying for as much as we can provide [their kids] in terms of mechanical, spacial skills," she adds.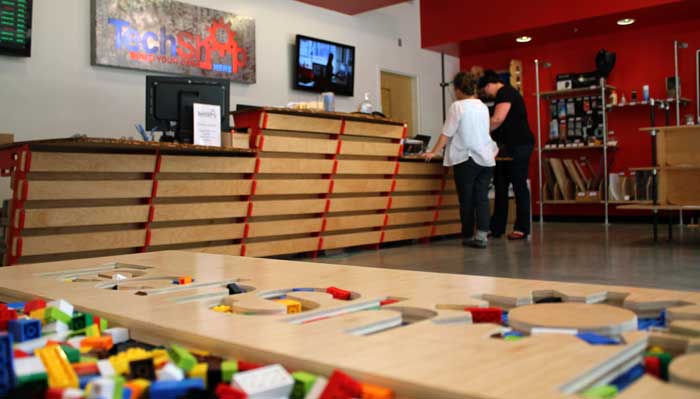 On the other hand, at TechShop Pittsburgh, a privately held for-profit makerspace, entrepreneurs are working towards taking their ideas to market. With $3.5 million worth of equipment in their Bakery Square facility, the organization caters to makers of all stripes who need access to specialized, high-tech tools. TechShop General Manager Bill Gearhart says that in addition to home hobbyists and artists, startup companies are prototyping and fulfilling Kickstarter projects; full-on production companies are also members.  
"Having all those people in the same space really fosters innovation," he says. "I can't even count how many projects in the greater western Pennsylvania area have been contributed by people from TechShop."
You don't come to Assemble to get a PhD. Once kids get the maker bug, we suggest other places for them to grow. Nina Barbuto, Assemble
Attracting more young people to the fields of science, technology, engineering and math (STEM) is a hot national topic these days, and makerspaces are well-positioned to boost those efforts. The Hacktory runs an after-school program and summer camp where kids explore basic electronics, simple machines, digital fabrication and programming. TechShop and HackPittsburgh have both collaborated with the Children's Museum of Pittsburgh to bring more kids into the maker fold. Catalyst Space in Altoona has started a STEM program geared towards teens ages 13 through 15.
At Assemble, they shepherd young people into the maker world and then connect them with local organizations that can help them further develop their skills.
"We try to be the on-ramp of making," explains Barbuto. "You don't come to Assemble to get a PhD. Once kids get the maker bug, we suggest other places for them to grow."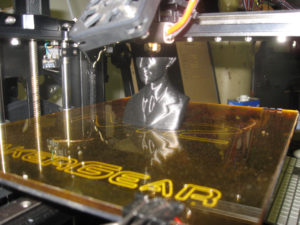 Catching the "maker bug" can also be productive for adults in today's increasingly tech-driven economy. HackPittsburgh's Elish says companies are starting to understand that having a passion and the right skills can be as valuable as a degree.
"I see it with one of our guys here," he says. "He has a high school diploma, and he's developed this great skill set here, which landed him a well-paying job as a programmer."
Schools are also beginning to realize the value of the skills students acquire in hands-on environments.
"It looks at education not as the 'park and bark' model," explains Michael Darfler, Makerspace Director at Friends Central School, a Quaker K-12 school in Wynnewood, PA. "There's this pool of knowledge, and different learning modes can be addressed." 
He adds that these spaces often become a resource for teachers as well as students.
Institutions like libraries, museums and art centers are also using makerspaces to connect with patrons. MakerJawn operates out of the Free Library of Philadelphia system and offers free drop-in sessions where attendees can experiment with materials and technology. FABington, a makerspace launched by Penn State Abington and the Abington Art Center in Jenkintown, PA, opened this spring and has successfully built new audiences and re-engaged the center's existing patrons.
Still, Justin Merrell, founder of Catalyst Space, says makerspaces need to do a better job demonstrating their value to the general public.   
"It is a very foreign concept to most," he says. "A lot more needs to be done…to educate the community as a whole about the maker movement."
It remains to be seen how makerspaces will evolve as companies, large institutions and policymakers catch on to their value. But one thing seems clear: Pennsylvania's vibrant maker movement has a role to play.
SAMANTHA WITTCHEN is a designer, writer, harpist and co-founder of iSpring, a sustainability strategy and analytics firm working in Philadelphia and the Lehigh Valley. You can follow her efforts to make the world a better place and become a harp rockstar on Twitter at @samwittchen.