What comes to mind when you think of Lancaster? For some, the name might conjure Amish buggies, rolling hills, pretzels glossy with butter and hand-crafted furniture.
For those who've visited the county recently, it might be craft beer, world-class produce, charming small towns, Central Market and a resurgent downtown.
But if you've spent any significant time in this evolving area of south-central PA lately, you'll probably mention tech startups, innovative farmland preservation efforts, a live-entertainment industry mecca, an increasingly connected and collaborative community, and historic streets lined with art galleries, boutiques and independent restaurants.
To be fair: They're all true. You can still buy fresh donuts and spend some time on a working farm. You can also launch a company out of a cutting-edge co-working space and then wind down with a locally-distilled tipple. Lancaster is changing, becoming more dynamic and a bit more complicated. People who live and work there know it. Now it's up to the rest of us to catch up.
If you want to get a sense of the new Lancaster, Lititz is a great place to start. A town of under 10,000 nine miles north of Lancaster City, the historic main street is packed with independent businesses. If the weather is nice, the tables outside the Bull's Head Public House will be packed with locals soaking in the sun. But there's a whole lot more going on here than just cute shops and eclectic dining: This Pennsylvania town is a global mecca for live music and event production, and the industry is luring a fresh wave of talent.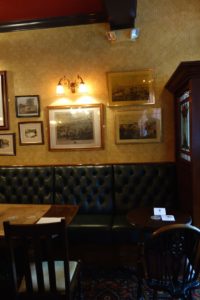 "One of our successes is that when people visit here, they can feel a sense of community," says Kelly Withum of Venture Lititz, a decade-old downtown revitalization organization. "So it isn't just going to Anytown, USA — they're coming to Lititz. Almost all of our shopkeepers are local and independent. These people live here and they have their businesses here. They are contributing to the ball teams, the churches, the service organizations. It's really creating a strong, sustainable local economy."
That didn't happen by accident. Residents had to fight to maintain the downtown's character. In the late '50s/early '60s, the General Sutter Inn (which sits at a central intersection) was going up for sale. A convenience store was eyeing the space. A group of town stakeholders quickly organized, purchased it and held it. They then bought a few more buildings, renting the retail space at a price that was affordable for young businesses.
Almost all of our shopkeepers are local and independent. These people live here and they have their businesses here. It's really creating a strong, sustainable local economy.Kelly Withum, Venture Lititz
The bet paid off: The General Sutter is once again operating as an inn; it features both an upscale dining room and the aforementioned Bull's Head, an English pub so well-rendered it could fool a Brit. They are two reasons that Lititz is a great town for eaters.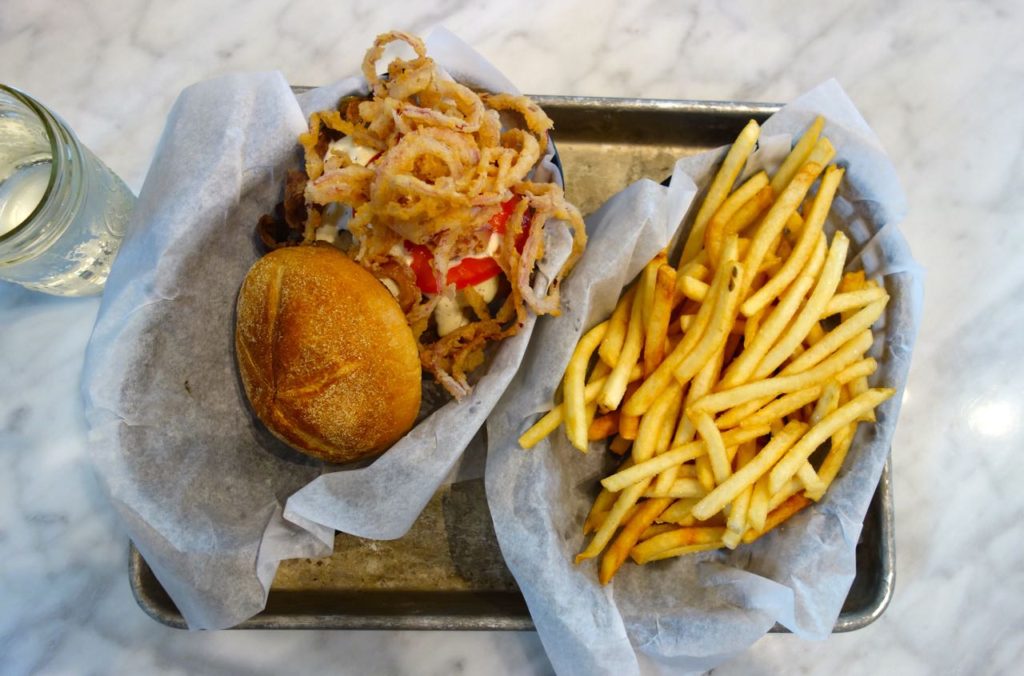 "One of the things that we have very consciously tried to do to position Lititz for the next 10 to 20 years, is to [brand] it as an emerging foodie town," says Withum. "To start with, we had two tourist-type attractions — Wilbur Chocolate and Julius Sturgis Pretzel Bakery — that were food-related, so it was a natural way to go. We have actively recruited and sought out very specific types of businesses."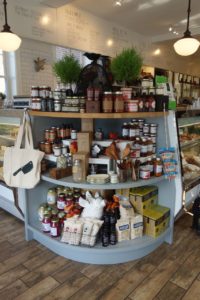 One of those recruits was Rooster Street Butcher Company, a combination restaurant and butcher counter serving up gourmet sandwiches and salads, housemade charcuterie crafted from humanely-raised animals and a wide selection of artisan cheeses. The business was originally based in Elizabethtown and for years Withum worked to lure them to Lititz (Rooster Street also has a stall at Central Market in Lancaster City). Sitting just off the main drag, the new space is bright and clean, recalling both classic European specialty shops and a back-to-basics Brooklyn aesthetic.
And while Lititz is an ideal place for a stroll and a bite, it's also a hotbed for the live entertainment industry. At Rock Lititz, a collection of companies mount concert tours for international super stars such as Elton John, Beyonce and the Rolling Stones, and produce events for global brands such as the NFL.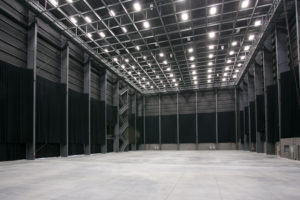 "Rock Lititz has a very long history," says Withum. "The founding fathers were the Clair brothers [Clair Global]. They've been around for 50 years. They hired Michael Tait at one point to help with staging, and Tait Towers spun off from that. Then it was Atomic that came in. Initially, the three businesses had a little area on one of the streets. It was the best kept secret in town."
Andrea Shirk, general manager of Rock Lititz, agrees that for years the industry was "under the radar."
"When we built the largest rehearsal facility in the country here two years ago, that changed," she says. "We're now actively promoting our community of companies, holding conferences for our industry, and bringing thousands of visitors to Lititz every year when production crews come to rehearse."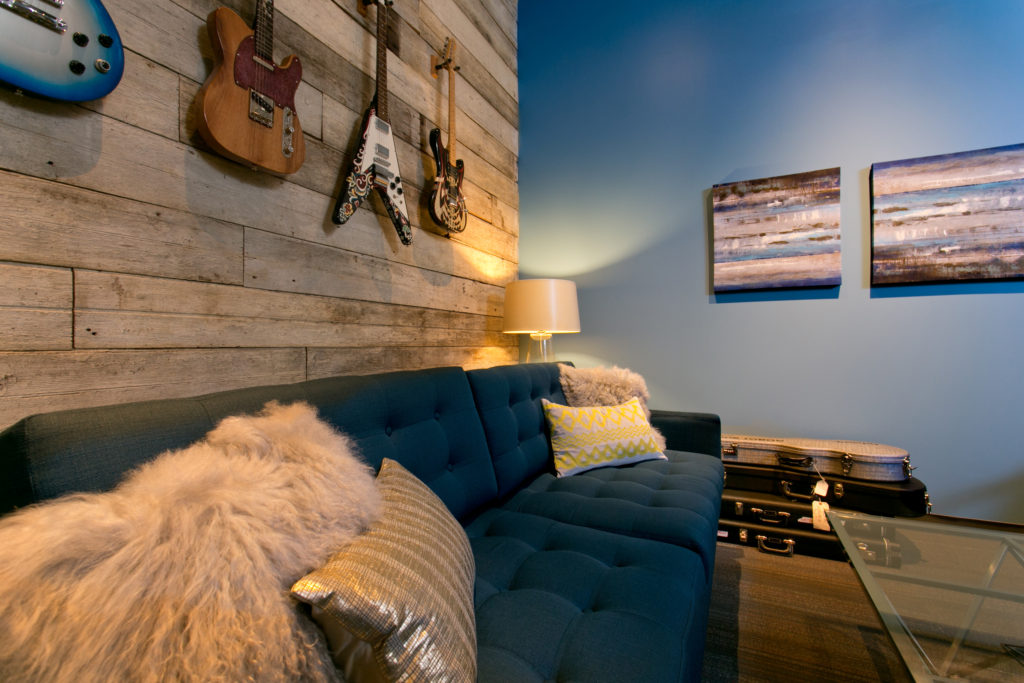 To accommodate all that growth, construction is underway on Pod 2, a 250,000-square-foot building that will be home to multiple companies, feature plenty of common areas to encourage collaboration and host a coworking space called Rock Candy. Future plans for the 96-acre campus include a lodging and dining facility, an educational center and additional production-based vendors and resources.
"Rock Lititz intends to be a one-stop destination for all live production needs," adds Shirk. "With tenants focused on providing fitness and wellness, a bike repair shop and more, we expect the Lancaster County community to use and enjoy the campus as well."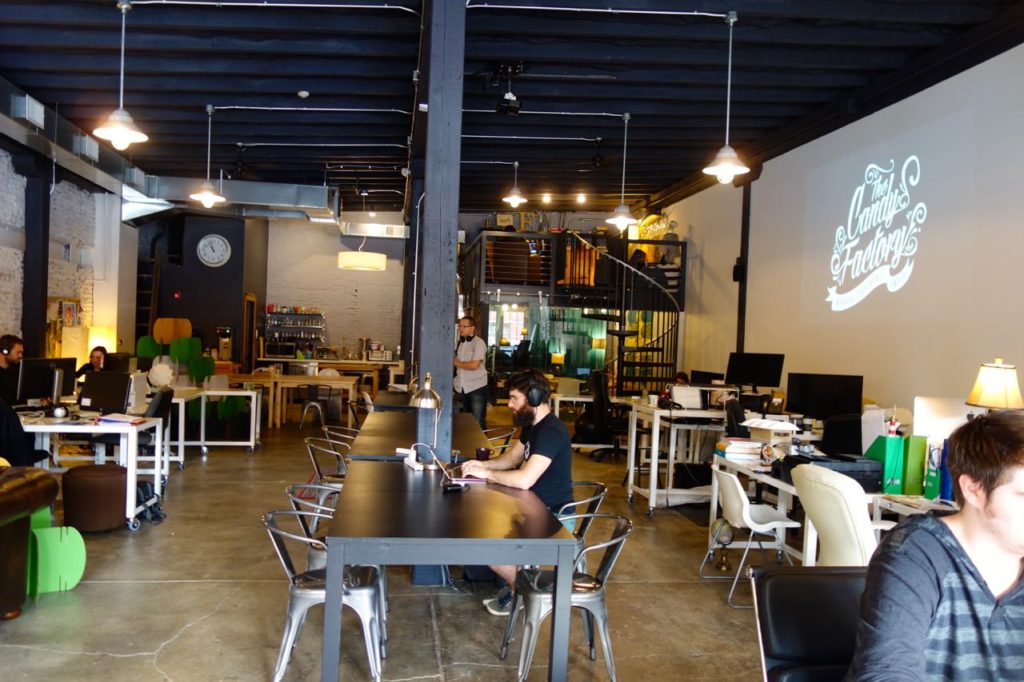 Rock Candy is actually a spin-off from the Candy Factory in Lancaster City, another institution that exemplifies the changing local economy. Founder Anne Kirby moved to Lancaster City in the early 2000s. A design and marketing professional, she spent years working from home.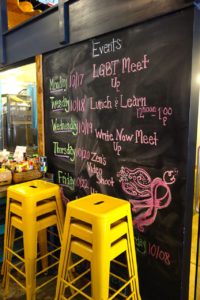 "It was super isolating," she recalls. "I was not meeting other creatives in the area and there weren't all the networking opportunities we have today. So my husband and I decided to start the 'Creative House of Lancaster,' a creative networking group. [It] grew super fast, and it was not just creatives: It was attorneys and CPAs — people who were isolated or working from home or starting a business and looking for a network of professionals."
They fostered that community for three years before opening the Candy Factory, a co-working space on Queen Street. The organization is currently in the process of expanding into an adjacent cold storage facility, going from 6,000 square feet up to 14,000 square feet. Those renovations are underway and when completed, members will have space for events, band practice, even yoga.
The community is fairly diverse — according to Kirby, about 60 percent of members work in technology (programmers, developers), 40 percent in fields such as consulting, photography and health. Some large companies even pay their remote workers' fees. Beyond just a dedicated workspace, members can partake in "lunch and learn" events — recent examples include money management and internet security — and other professional development resources. Rates start as low as $35 per month.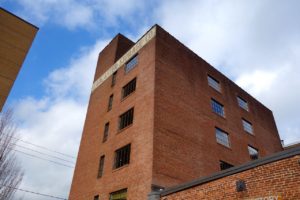 An asset like this is a huge boon to the small business community, helping entrepreneurs get off the ground. With an additional 2,400 square feet coming on-line in Lititz, The Candy Factory's influence will continue to grow.
"We look at ourselves as a natural incubator," explains Kirby. "We have a lot of companies that will grow in our space and grow out of the space. We never look at them as if they've left — they're sort of alumni. We encourage them to take vacant space downtown, keeping them within the community."
Entrepreneurship has always been part of Lancaster's DNA, from the family farmer to the technology startup.
"Lancastrians who have been here a long time have a more independent mindset," explains Sam Beiler, former owner of Auntie Anne's and founder of Spooky Nook Sports (an indoor sports complex named for the road it was built on). "Pulling yourself up by your bootstraps is a common trait. That independent mindset is kind of the hip, chic thing right now, but that's been a Lancaster mindset for a long time. Let's do it ourselves. We can do it better."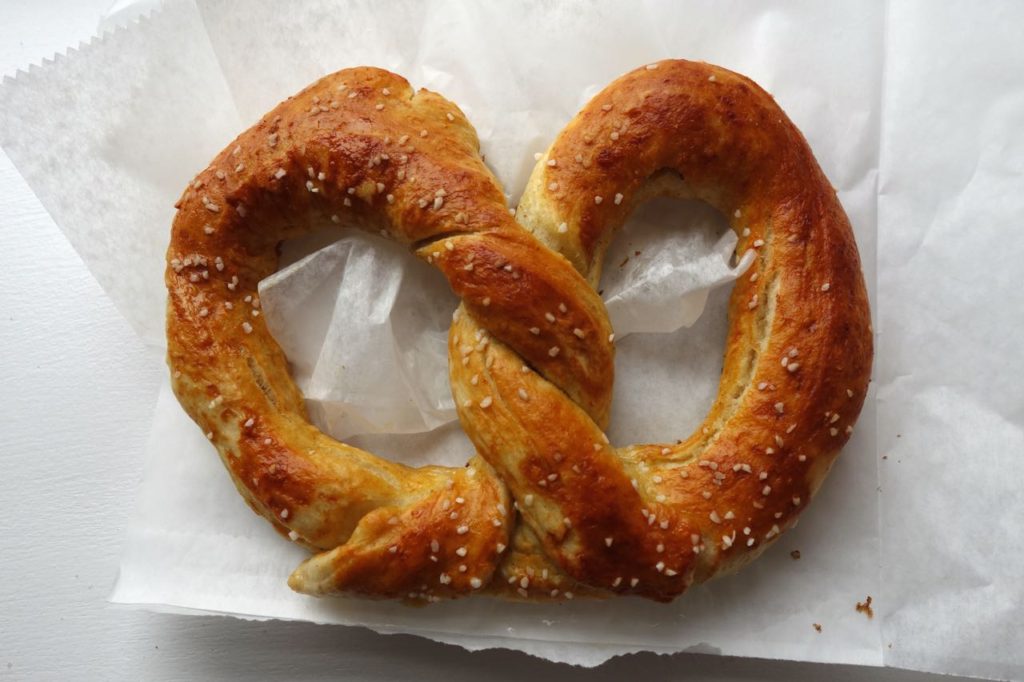 Beiler is the perfect example. After selling Auntie Anne's, he retired. Briefly.
"I soon learned that for me the achievement of a goal doesn't mean nearly as much as the pursuit of that goal," he recalls. "So I was pretty bored."
Beiler's daughter played club volleyball and the family spent years traveling the youth tournament circuit. He noticed the level of participation in youth sports and the outsized role they had in families' lives — he thought there might be a business model there.
That independent mindset is kind of the hip, chic thing right now, but that's been a Lancaster mindset for a long time. Let's do it ourselves. We can do it better.Sam Beiler, Spooky Nook Sports
Spooky Nook Sports in Manheim is now the largest indoor sports complex in North America. It boasts an attached hotel and restaurant, game rooms and climbing walls.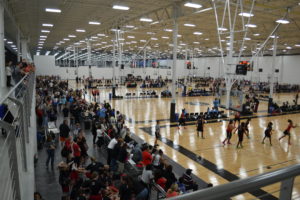 "We tried to build something here that was first class for the athletes but also provided an opportunity for the whole family to enjoy," says Beiler. "In most high school gyms, the little brother gets bored fast."
Lancaster is home for Beiler, who grew up Amish, but it was also the ideal location for a project of this magnitude.
"I was very interested in promoting economic development and creating jobs," he recalls. "So I was committed to keeping it in Lancaster. The research we did after that decision was made led us to believe that it could be supported here: Within three to four hours, we have one third of the U.S. population."
The complex is already booked weekends through next summer. Beiler hopes that those who come for tournaments will stay and explore the county and hopefully head downtown for a bite and a stroll.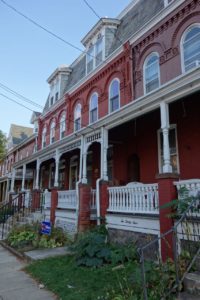 "In the early 90s, my wife Melody and I would come to Lancaster City once in a great while to eat," he recalls. "It was also not a welcoming place. It was dark at night, with not many people on the streets. It just didn't feel vibrant like it does now. We recently went to First Friday downtown and visited three or four galleries. I'm telling you, there were $2,000, $4,000, $5,000 paintings with little red dots on them — which means they were sold. So, these are not starving artists. There is a vibrant and growing arts community, and its a sustainable one. Same with the restaurants. As I look at that over 25 years, there's just been a dramatic resurgence of interest in downtown."
Turkey Hill is a local employer that represents both the county's agricultural legacy and its 21st century ambitions. Visitors can stop in at the Turkey Hill Experience to make their own ice cream flavor and then grab some suds at Columbia Kettle Works, the new microbrewery in historic Columbia on the Susquehanna River.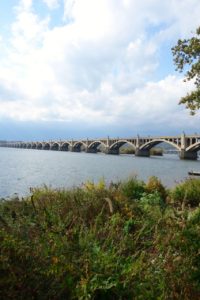 John Cox has been with the company for 32 years and has seen it evolve from a small concern to an international enterprise with 800 employees. With that growth, hiring needs have changed.
"We have hardly any unskilled jobs anymore," explains Cox. "We have some pretty significant needs in terms of sales, marketing and engineering. Trying to recruit people to Lancaster 15 years ago was difficult, and we saw our own children, when they had the chance to go to college and move away, didn't come home. For me, the quality of life in Lancaster — preserving the best of our rural traditions while becoming progressive and diverse and having a vibrant urban center — became critical for attracting young talent."
That shift didn't happen overnight. Ironically, the more effort put into preserving farmland, the more the urban areas benefitted.
"At one time it was relatively inexpensive to buy a piece of cornfield and pave it under and do economic development that way," he says. "Consequently, not much was done in the municipal locations and the urban areas. As the county committed itself to farmland preservation and overall conservation of open space, that began to make development in the rural areas more difficult and more expensive, and sort of evened the playing field in terms of doing urban renewal."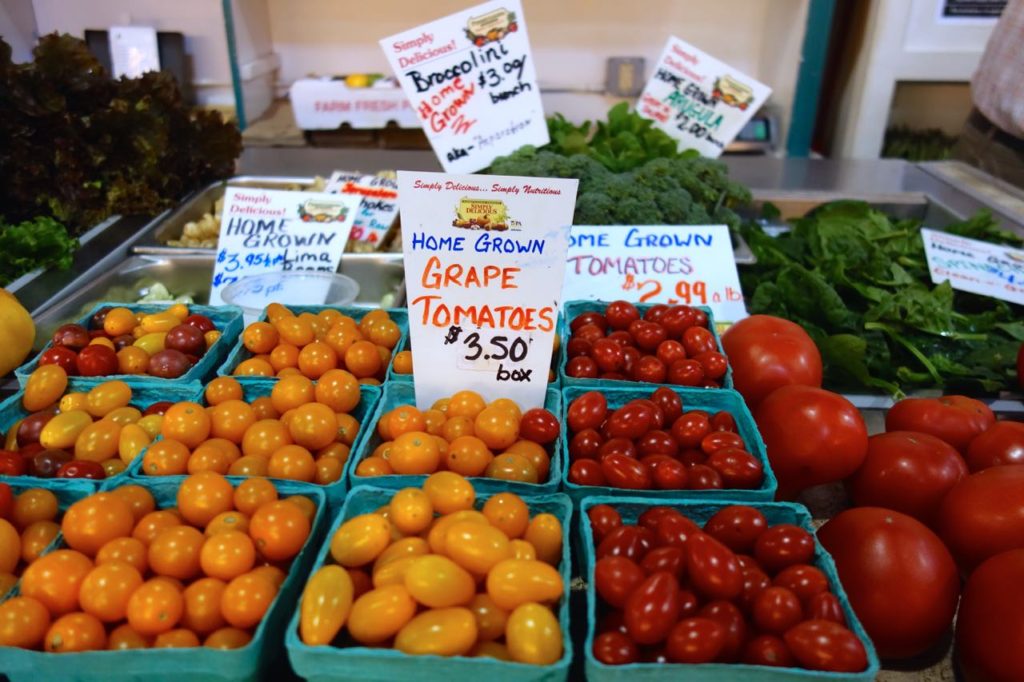 While more and more of Turkey Hill's sales happen outside the county, their brand is still deeply connected to Lancaster.
"Many years ago, I was in Red Bank, N.J., doing a focus group," recalls Cox. "We asked, 'Have you ever visited Lancaster County? And if so, what do you think of it?' It was remarkable. People said, 'Oh yeah, I've been there. I think it's a great place. Honest, hardworking, industrious people, great food, rich farmlands. I remember being speechless and thinking, I don't need to say anything to anybody other than that: I'm from Lancaster."
LEE STABERT is editor-in-chief of Keystone Edge. Tell her your favorite things about Lancaster @stabert.
This is the first installment in a series of stories Keystone Edge will be publishing on the evolving identity of Lancaster. This content was created in partnership with the Economic Development Company of Lancaster County and partner organizations.
All images by Lee Stabert with the exception of those from Rock Lititz and Spooky Nook Sports.