BEN FRANKLIN TECHNOLOGY PARTNERS is a partner in Keystone Edge. They will be sharing insights from their leadership and news from their portfolio companies in the Ben Franklin On: section. 
Wayne Barz has managed Ben Franklin TechVentures, an award-winning business incubator in Bethlehem, for more than 15 years. TechVentures is owned and operated by the Ben Franklin Technology Partners of Northeastern Pennsylvania. He previously managed the Bridgeworks Enterprise Center, an Allentown-based business incubator and member of the Ben Franklin Business Incubator Network. In the Keystone Edge series "Lessons from Incubating Innovation," Barz shares the many lessons he has learned over his two decades in the industry.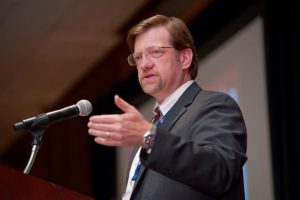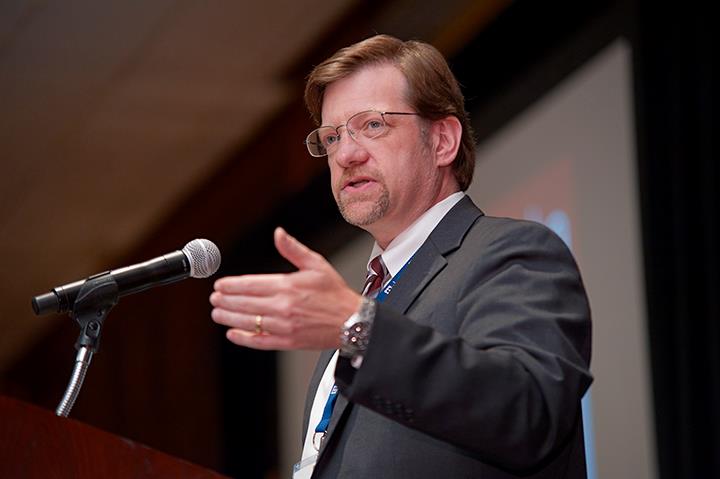 Many of you are too young to remember the original Star Trek television series. Of course, I am too — I watched it in re-runs. In retrospect, I believe that Captain Kirk, in following Star Fleet's Prime Directive, pursued the same strategy that our best clients do: probe, probe, probe. 
Modern-day business advisors and entrepreneurs would call this "customer discovery," but the concept has been around since the first person tried to sell something to someone else. Simply put, customer discovery is the process of learning what customers want rather than trying to find customers to buy what you already have.
If you're an entrepreneur and have not heard or read anything by Steve Blank, you should (start with this two-minute video). Blank's thought process around customer discovery helps create a scaffolding around which to build a sales process.
You have to beam down to that planet and engage with the natives. You have to open a hailing frequency and start understanding what is inside the heads of those beings known as customers. Wayne Barz
While his roadmap is geared toward software development companies, it imitates more traditional industries such as chemicals, biologics and electronics. In those sectors, the entrepreneur understands a performance issue in a marketplace, builds a prototype, gathers data on its performance, shows the data to prospective customers, and then asks for an opportunity to make a product based on customer specifications influenced by the results of the prototype or "beta"' batch.
Captain Kirk was himself a pragmatist in captaining the Enterprise — he explored, understood and then provided an appropriate response to the alien beings he encountered.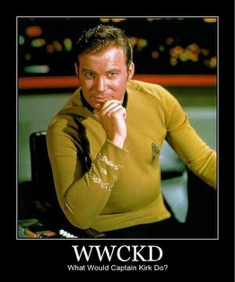 Many founders make mistakes when leading their crews. One blunder we often see is staying inside the "spaceship" of their businesses. They are reluctant to share what they are doing with anyone else. They hesitate to connect with potential customers, competitors or suppliers for fear of revealing their most insightful invention tweaks. This is an enormous mistake and often a sign that the only thing of value that their company has is a technology feature, i.e. it's an invention rather than an innovation of value to people. Not getting "out of the building," as Steve Blank is fond of saying, is not a good way to build a business. 
Another mistake — often made by industry veterans — is thinking they understand the market when they really only understand themselves. In other words: Because they once had a successful career in the target industry, they believe that they understand all potential customers. But often the corporate culture or buying processes at their erstwhile employer were not common to others in the industry. While understanding one's former company can be important to landing that first customer, it does not necessarily translate to success when trying to sell to the next hundred prospects!
In order to attract customers, you first have to talk to them and understand their problems as they perceive them. Listen more than talk. Ask to hear their problems before you ask for the sale. This is all pretty basic stuff: In short, you have to probe, probe, probe. You have to beam down to that planet and engage with the natives. You have to open a hailing frequency and start understanding what is inside the heads of those beings known as customers. 
You may be thinking that sometimes bad things happened to those people sent down to the planet to explore. Don't worry. The worst that can happen in your business is that a prospect says, "This is an interesting solution, but we need a little more of this and little more of that." Initial rejection is the core of customer discovery, and what you do with that information is what separates successful business captains from the rest.
Wayne Barz, Manager of Entrepreneurial Services for the Ben Franklin Technology Partners of Northeastern Pennsylvania, can be followed @TechonomicMan on Twitter and on the web at TechonomicMan.com.