This company's earthly location is in West Reading, but its reach extends to Mars. Neo-Pangea is a digital creative boutique with a unique design sensibility and some big-name clients. The company recently launched MakeMarsHome.com, a multimedia collaboration with National Geographic Channel that features interactive games and activities, some available in cutting-edge, in-browser virtual reality.
One look at Neo-Pangea's website makes it clear this is not a sans-serif-ultra-clean-tech-y firm.
"We feel our company website's unusual aesthetic…serves as a great introduction to our company philosophy," explains Bob Trate, the company's "Soothsayer and Scribe." (Their titles are unconventional, too.) "We see ourselves as digital artisans who work with our hands to create emotional, bespoke marketing projects. We strive to stand out by avoiding the modern, mass-produced aesthetic that's oversaturating our industry."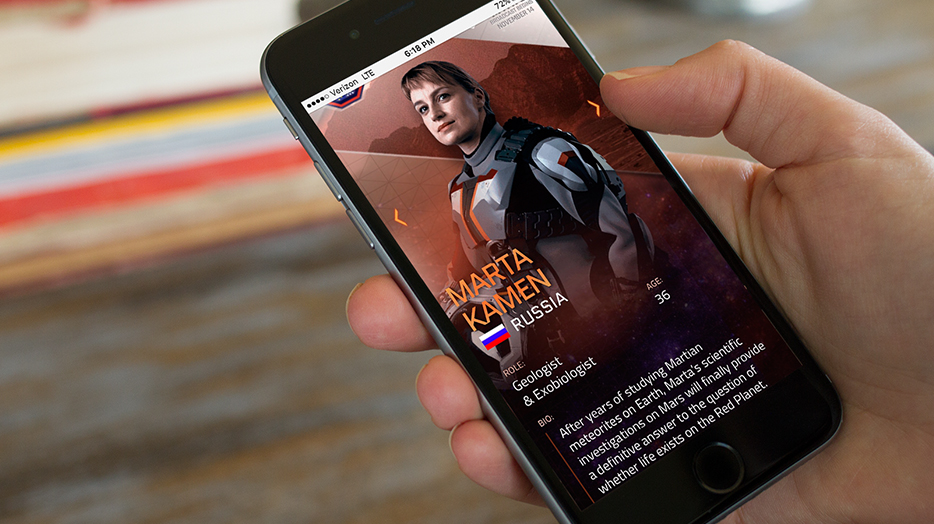 (As for the name, according to Trate, "Pangea is the term for Earth's original landmass before it broke into the continents that we have now. The 'Neo' or new part is a conceptual umbrella under which we attempt to bring people and technology from all over the world together.")
Brett Bagenstose, "Baron of Pixels," founded Neo-Pangea more than a decade ago as a small, home-based business. Today the company's clients include international brands such as CBS, A+E Networks and Nickelodeon, as well as locals like the Reading Public Museum and Reading Bakery Systems.
The partnership with National Geographic goes back more than eight years and includes dozens of projects, including recent promotional work for Leonardo DiCaprio's environmental film Before the Flood.
The Mars site is a companion experience for National Geographic's current series Mars, produced by Ron Howard and Brian Grazer. It features virtual reality games available on a smartphone via a Google Cardboard-style headset.
Neo-Pangea is currently at work, "on a top-secret, room-scale virtual reality experience," says Trate, and is in the early stages of a website redesign for an unnamed "leading international corporation."
"We're beginning to think about what we can do with Neo-Pangea's company website," he concludes, "to completely captivate anyone who visits it and bring them under our spell."
ELISE VIDER is news editor of Keystone Edge.