As a student athlete turned school counselor, Linsey Covert believes that if kids feel part of a schoolwide team, it reduces anti-social behaviors, especially bullying. From that realization came Project TEAM, a research effort based at Penn State, and TEAMology, a Chambersburg startup launched earlier this year.
"I came to hypothesize that if students felt connected to school and their peers — like athletes feel connected to their teams — and [if they] understand that each team member has assets and skills they add to their team, then we could do a whole lot of good in schools," says Covert, a former Penn State graduate student. "[That could] reduce bullying, increase attendance, decrease behavior incidents, etc."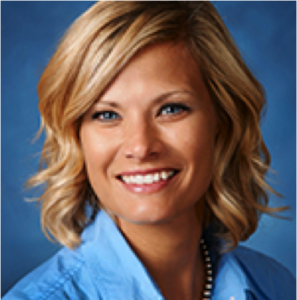 Covert began piloting her ideas as a school counselor. In 2012, Penn State's College of Education received a donation for an anti-bullying initiative and Project TEAM was born to conduct formal research and develop a program framework at four Waynesboro schools.
In 2015, Covert was invited to participate at the Techcelerator@State College, an intensive entrepreneur boot camp.
"I had no idea what I was getting myself into," she recalls. "I was an educator and never thought about starting a business. But participating in Techcelerator began to change my thinking. Starting a company was a good way to get the intellectual property out of the university and actually give an opportunity for Project TEAM to expand to other schools."
Covert launched TEAMology in March with an investment from the Penn State Research Foundation's Fund for Innovation.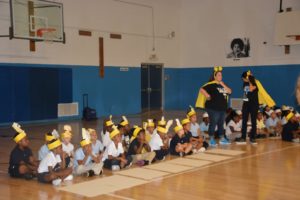 The Project TEAM approach focuses on six interconnected foundational life skills: helping others, positive change, anti-bullying, problem solving, resiliency and leadership. The program also includes a career education component.
Results in Waynesboro and, more recently, Pittsburgh are promising, with increased teacher retention and student attendance, fewer behavior problems and a better sense of connectedness to school. The program will soon be implemented in 18 schools, with another five likely to follow.

For now, the initiative is targeted at grades K-8.
"I believe it's absolutely scalable to other populations," says Covert. "In time, I do see it expanding into high school and beyond."
The company is also creating web-based software to enable easy curriculum access, school-to-school collaboration and lesson planning.
ELISE VIDER is news editor of Keystone Edge.