BEN FRANKLIN TECHNOLOGY PARTNERS is a partner in Keystone Edge. They will be sharing insights from their leadership and news from their portfolio companies in the Ben Franklin On: section. 
Wayne Barz has managed Ben Franklin TechVentures, an award-winning business incubator in Bethlehem, for more than 15 years. TechVentures is owned and operated by the Ben Franklin Technology Partners of Northeastern Pennsylvania. He previously managed the Bridgeworks Enterprise Center, an Allentown-based business incubator and member of the Ben Franklin Business Incubator Network. In the Keystone Edge series, "Lessons from Incubating Innovation," Barz shares the many lessons he has learned over his two decades in the industry.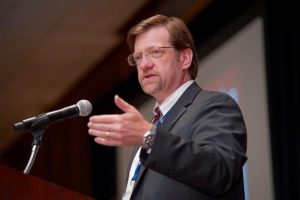 In my last post, What Would Captain Kirk Do?, I talked about the importance of systematically interacting with potential customers. The message was to listen, get to know them, and not to assume that you already know their buying preferences and processes. But even once you have an understanding of who they are and how they think, sales can still be elusive — and getting the first one is the most important goal for your business.
In fact, nabbing your first sale is more important than the actual dollar amount you get for it, which is why the title of this post is 1 > 1,000,000.
It is very likely that you'll land that first sale based on a relationship that you already have. This prior relationship means that you have some influence over that person, even if it is only to get your email opened or your phone call returned. That influence can obscure your actual sales pitch. It's similar to raising money first from friends and family — they already know and, presumably, love you. Your pitch is secondary. Therefore, those first one or two sales might not prove that you understand your sales cycle.
Of course that pool of existing relationships is limited, so to go from one or two sales to 10 or 20 will require a constant tweaking of your process. Most important, as anyone who's ever worshipped the Geoffrey Moore classic Crossing the Chasm will know, you will probably need to be able to reference the first one or two clients in order to get the next 10 or 20. Only three or four prospects out of every hundred buy a new-to-the-world product without a reference. In other words, those next 10 to 20 customers can't rely on your reputation as a person like the first one or two can, but instead rely on the reputation of a company similar to theirs that purchased your products or services.
In fact, nabbing your first sale is more important than the actual dollar amount you get for it, which is why the title of this post is 1 > 1,000,000.Wayne Barz
It's also worth noting that in the early stages, the founder is likely doing the bulk of the selling. Going through the sales process for the first several dozen prospects can be hard and occasionally disheartening. But it is a process the founder needs to experience firsthand before hiring someone to come in to sell the company's offering. Occasionally, we meet a founder who is able to bring in a co-founder or early employee to lead sales who has 1) sales experience, 2) to the same target customers, and 3) has a better network of early relationships than even the founder. That's a pretty rare combination, and it is far more likely that the founder has to learn and tweak their sales pitch before being able to teach someone else the process.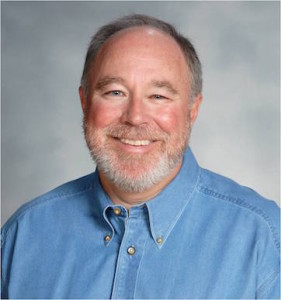 Regardless of how that first sale is secured — and regardless of how much you had to give away to get it — it's worthy of celebration.
When OraSure and Originate Ventures co-founder Mike Gausling signed on as a financial donor during the renovation and expansion of Ben Franklin TechVentures, he asked if he could have small placards throughout the building with some of his own entrepreneurial lessons printed on them. One of my favorites says that you have to celebrate your "Yee-Ha" moments.
There are numerous Yee-Ha moments in entrepreneurship. One is "the prototype is done." Another good one is, "we've closed on our first investor," or "the patent is issued!"
But the most important one by far — and the one for which I actually shout "Yee Ha" — is, "we signed our first customer from our sales process!" Even if the sale includes only one license instead of your "five-license minimum" or the sale is full of concessions on your company's part, the fact that your sales process worked makes everyone involved feel better. That includes founders and investors, as well as employees, spouses, spouses of employees and vendors — even if it isn't articulated out loud, everyone shouts a little "Yee-Ha" when the first ONE happens.
Of course, 30 seconds after securing the first customer, basic laws of business return to the forefront and everyone comes to the realization that two sales would be better than one.
Wayne Barz, Manager of Entrepreneurial Services for the Ben Franklin Technology Partners of Northeastern Pennsylvania, can be followed @TechonomicMan on Twitter and on the web at TechonomicMan.com.