In the PA Wilds, a region rife with natural beauty and small-scale artisans, local organizations are looking to connect the dots. On April 1, The PA Wilds Center is teaming up with the Clarion University Small Business Development Center to present the Conservation Shop Buyers Market, an event bringing together retail establishments with makers of wares, food and beverages.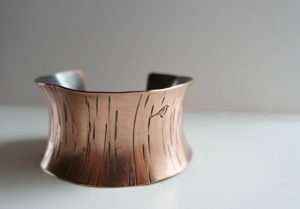 The morning session will be open exclusively to wholesale buyers, allowing producers to pitch their goods to shops from across the region. Team members from The Wilds Cooperative of PA will be on hand to discuss the program and PA Wilds licensing opportunities.
At 1 p.m., the market will open to the general public, allowing artisans to sell their products at retail prices.
"Providing an opportunity of this nature has been a longtime goal," explains Abbi Peters, managing director of the PA Wilds Center. "We are thrilled to finally have the opportunity to connect multiple buyers and high quality PA Wilds producers in one location. So many retailers across the nation are finding the value in selling thoughtfully crafted, locally made products."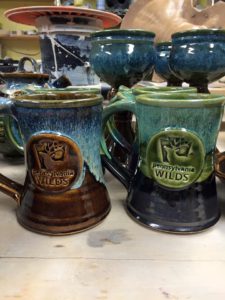 Cindy Nellis, interim director of the Clarion Small Business Development Center, said its partnership with the Wilds was built on a mutual awareness of the beauty of the region and the health of the small business community.
"The 'PA Wilds' initiative has grown over the years to [define] a recognized region, but there is still a lot more work to do," she says. "The Wilds Cooperative of Pennsylvania is a great program that perfectly connects businesses and Pennsylvania Wilds-made goods, and encourages our local population and tourists to travel throughout our region to support these businesses."
"My hope for this event is to see a large turnout of people and businesses," she adds. "I would love to have all these PA Wilds businesses make new connections that leads to increased sales."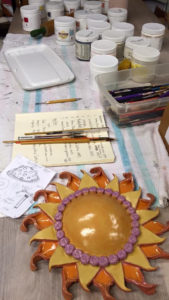 Regional producers are also excited. Lisa Conklin, an artist who hand-sculpts pottery in her McKean County home studio, has seen her sales improve since joining the Wilds Cooperative. Currently featured in the Elk County Council on the Arts gallery and the Kinzua Bridge Visitors Center gift shop, she is hoping the event will help her pick up new customers. 
"I am located in one of the northernmost counties and really haven't branched out much beyond that area," she says. "Perhaps the Buyers Market will produce new trading posts. [It's] a doorway to a huge area all at once and I am hoping it will help me with my goal of having a stronger presence as an artist in the PA Wilds."
Husband and wife pottery team Rowan Rose and Charles Hughes of Hughes Pottery in Tionesta echoed Conklin's sentiments. Since moving to the area three years ago, they've seen PA Wilds serve as "a powerful brand encompassing and uniting the many beautiful small communities across northern PA."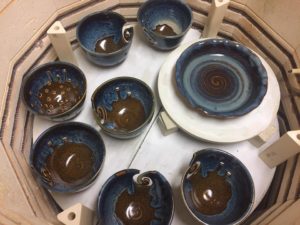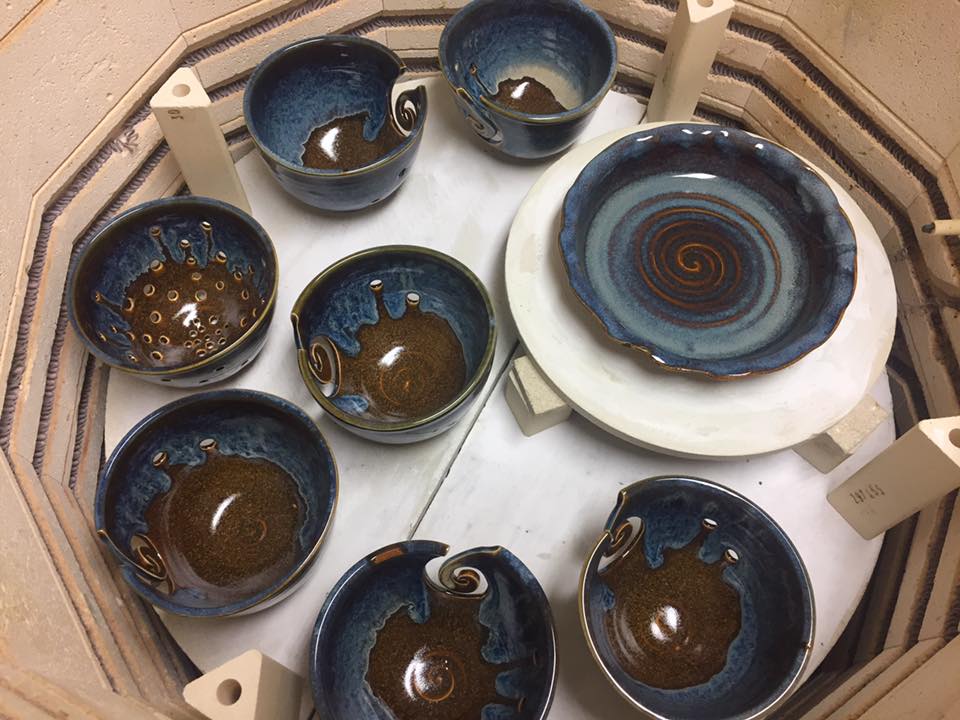 "It reflects the fierce pride so many have for their region," said the couple via email. "Since we became licensed to use the logo, we have added several new wholesale clients and we hope to add several more. It is always refreshing to be involved with an event that promotes the amazing region we call home. We always come away from gatherings of PA Wilds artists with renewed enthusiasm."
For more information and to register, please visit: http://pawildsartisans.com/Buyers-Market. The event will be held April 1 in the Gemmell Student Complex Multi-Purpose Room, Clarion University, Clarion, PA.
This content was created in partnership with the PA Wilds Center for Entrepreneurship.
*Keystone Edge Publisher Greg O'Loughlin is a founder and partner at SWELL, LLC; the company does branding work for the The Wilds Cooperative of Pennsylvania.