Having grown up amid small farms in Central Pennsylvania, Adam Brackbill has fond memories of making ice cream at family gatherings. As a student at Messiah College, he craved the homemade taste and funky flavors — grape nut was a favorite — of his youth.
The solution: his company Urban Churn. Founded in 2013, the young enterprise is growing fast, with restaurant partnerships boosting distribution, and a recent move to a space in Swatara Township almost 10 times the size of its predecessor.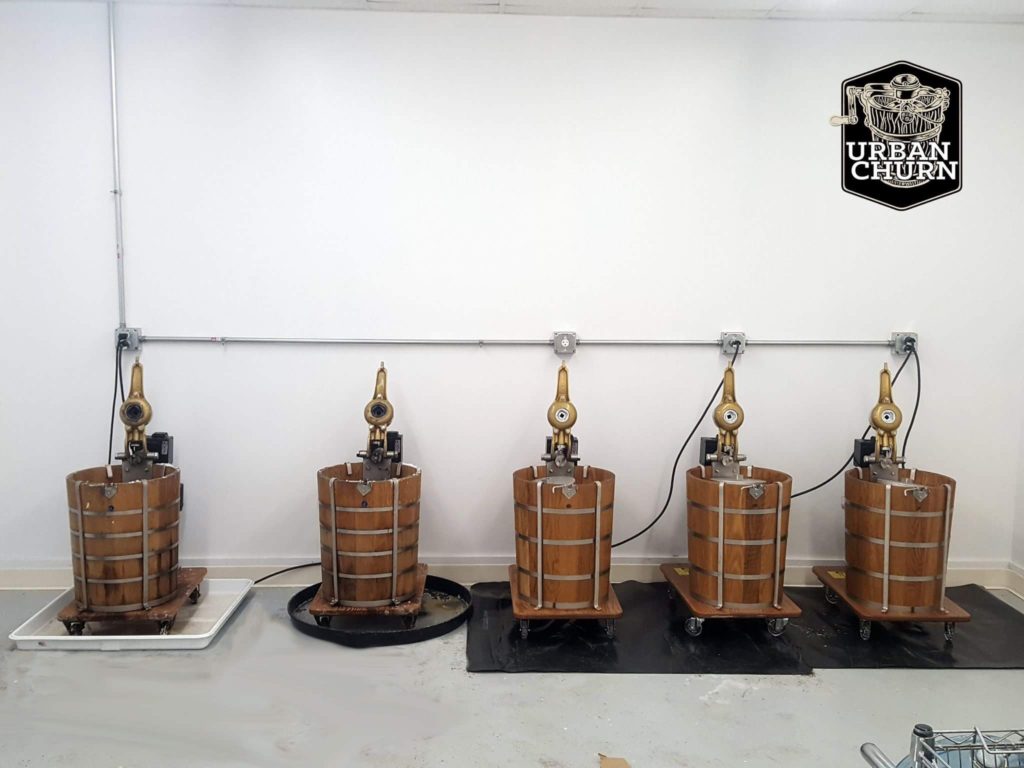 Brackbill's recipe for success includes traditional methods, wholesome ingredients and outrageous flavors.
"Amish churns are what we used to make ice cream growing up," recalls the 26-year-old founder. "Churns allow creativity, flexibility and maintain the traditional style of making ice cream. I am currently planning to work with an engineer to help create our own massive churn. The ones I have will eventually be obsolete and not be able to keep up with the quantity required." 
Urban Churn got its start distributing to Harrisburg-area restaurants, movie theaters and breweries. Its big break came via a partnership with the Aroogas restaurant chain. US Foods distribution to restaurants in New York, Massachusetts, New Jersey and Rhode Island followed. The business also has a retail stand at the Broad Street Market.
Increased demand led the company to expand into a 4,100-square-foot facility with a loading dock, warehouse, private office, showroom and clean room specifically for churning. A Small Business Administration loan enabled the company to acquire equipment, going from two churns to six, and purchasing a walk-in freezer and ice machine that can keep up with the demand.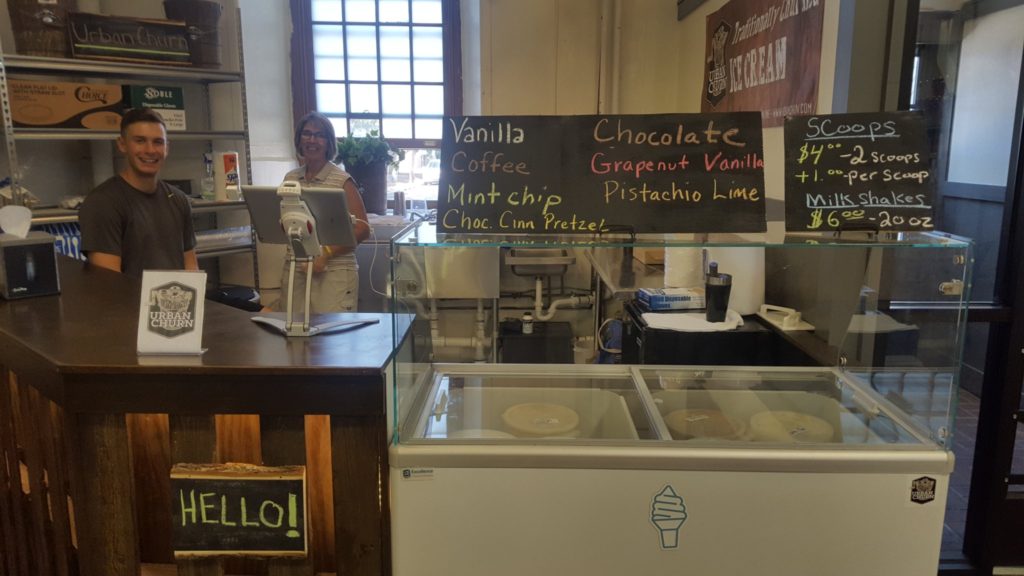 Transparency is a core value: Urban Churn freely shares its recipes and methods online.
"I proudly boast the craft, the real ingredients used and how much time I personally take to make each batch of ice cream," explains Brackbill. "I literally let people know what's in it so they can have fun trying to taste and pick out the spices and fruits."
Funky flavors include Scrapple Maple (made with real cooked scrapple and maple syrup), Malted Bourbon (heated NA bourbon and malt), Breakfast Ice Cream (waffles, maple syrup and bacon) and Cinnamon Crunch.
Looking ahead, Brackbill hopes to grow the company without ever sacrificing his commitment to natural ingredients, traditional churning methods and unique flavors. According to this young entrepreneur, Rocky Road, strawberry, vanilla and chocolate are all fine, but there's a definite market for Cucumber Wasabi, Lavender Lime and Bourbon Bacon.
ELISE VIDER is news editor of Keystone Edge.